I am so ready for fall baking so I pulled out a can of pumpkin and made these Pumpkin Walnut Granola Bars!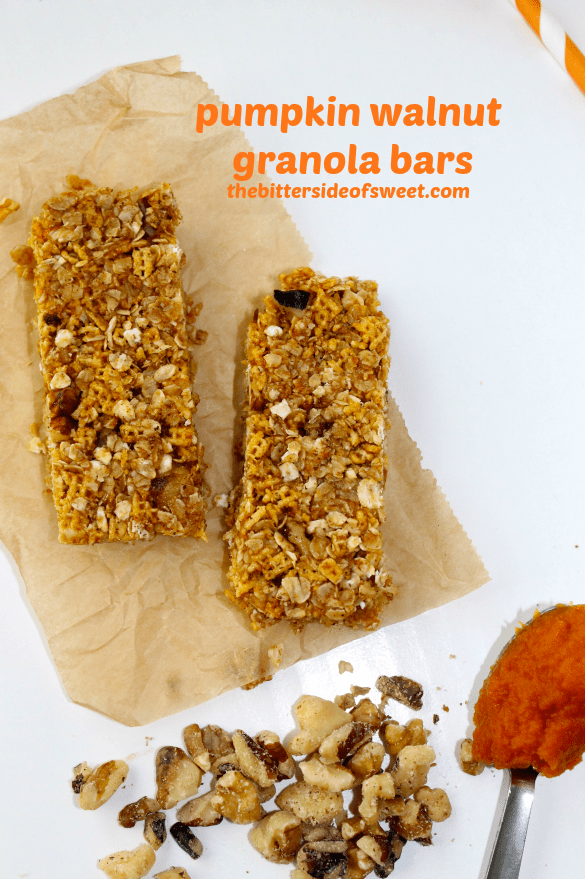 So last night I asked a question on Facebook. The question was if you had to choose, pumpkin or apple, which would it be? I was so shocked by the response because I had a number of people answer, which was awesome by the way. So the response was APPLE! Funny thing is I had this post scheduled first and then my apple post scheduled for later in the week! I am such a huge fan of both so it was nice to see what other people thought. So for all of you pumpkin fans, this one is for you! And for all of you apple fans, don't forget to stop back to see what I have for you!!
By the way, do you follow on Facebook? If not, go check us out! And thanks so much to all of you! You guys are really the best!!!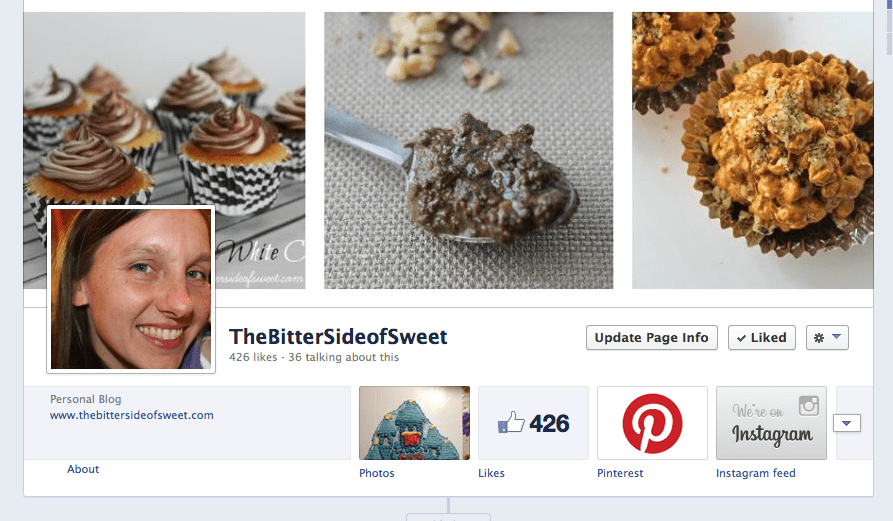 Back to these granola bars. Lately I have had some trouble with getting my granola into bars. That is why you have seen more granola than granola bars on the blog lately. I do not know what the problem is. Well I made these bars twice, just to be on the safe side.
The first time I did them I didn't stray far from my Honey Granola Bar recipe too much. I only added the pumpkin. Well they fell apart. I knew adding the pumpkin would make the batch softer but seriously they were crumbly. So I made them again. Changed up the ingredients a bit and kept them refrigerated. I can not stress enough that if you want the bars to remain in tack they must stay refrigerated. Trust me!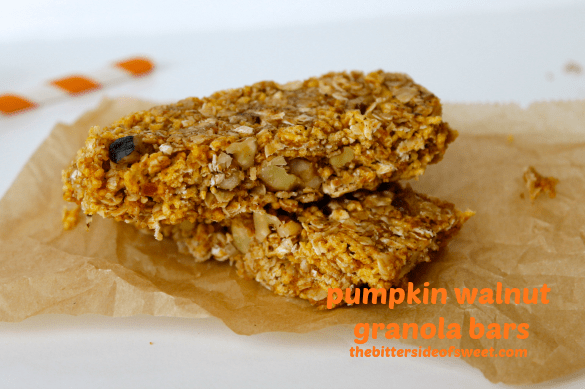 So there are a couple of things I just love about these bars! First they are no bake! Yes no baking in the oven! Second the pumpkin and walnuts and cinnamon are a perfect combination in these bars. The flavor actually intensifies the longer they sit and it is just delicious. They are also pretty filling. I ate one for a snack the last two days and granola bars just keep me full in between meals! Such a win-win! ENJOY!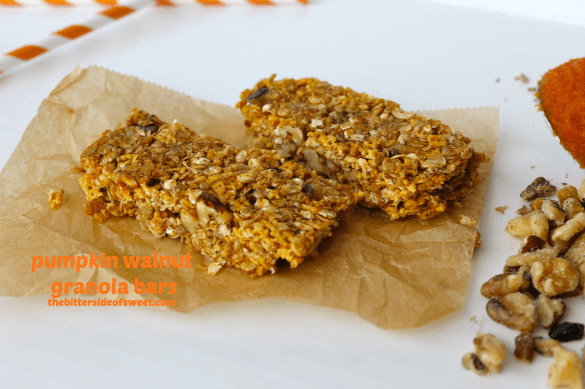 Want to connect more with TheBitterSideofSweet? Follow at:
Facebook | Bloglovin | Pinterest | Instagram | Google+ | Twitter
Pumpkin Walnut Granola Bars
No bake granola bars full of pumpkin flavor enhanced with cinnamon and walnuts
Ingredients
4 tablespoons butter
1/2 cup brown sugar
1/4 cup honey
1/3 cup pumpkin
1 teaspoon cinnamon
1 1/2 cups quick oats
1 cup crushed rice chex mix
1 cup rice crispy cereal
1/2 cup walnuts
Instructions
In a large bowl add oats, chex mix, cereal and walnuts. Set aside.
In a medium size sauce pan melt butter, sugar, honey, pumpkin and cinnamon.
Boil on medium heat till all sugar has dissolved for about 3 minutes.
Take off heat and pour into oats mixture. Mix well.
Press into 8X8 ungreased pan.
Refrigerate for 2 hours before cutting.
Store covered in a plastic container for up to a week.
Want more granola? Here you go!!