Pumpkin Gnocchi with Sage Butter Sauce will have you licking the bowl! That sauce is so tasty and good! Made with roasted pumpkin, sage and butter!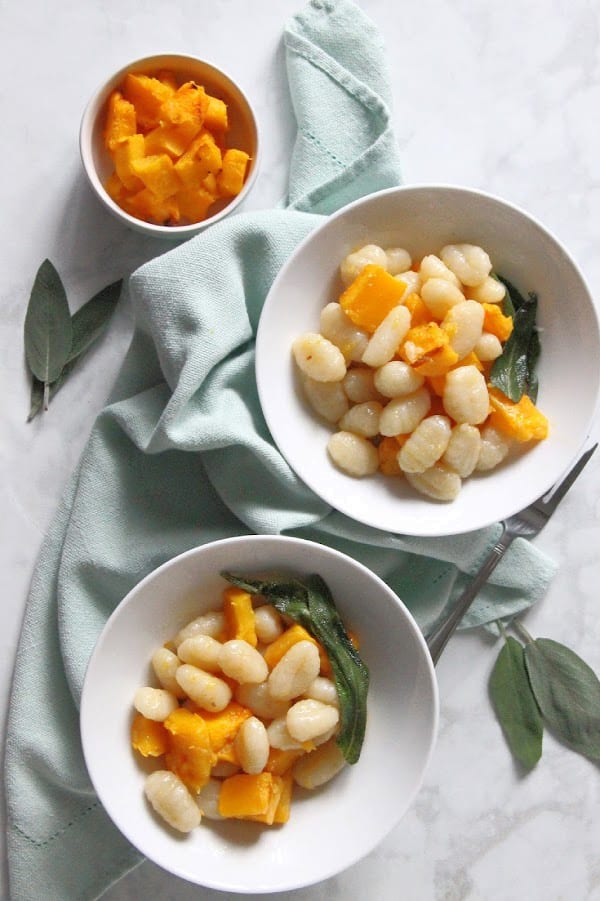 Click here to save this recipe on Pinterest!
If we were in Italy, gnocchi would be considered a first course meal just like pasta, then we would have a second dish of meat and salad.
Typically at home we make gnocchi as a main dish for dinner. With two little ones in the house, it is all they can manage to eat.
Because I am making gnocchi as a main dish, I like to add great flavor to it, but make something that is also hearty and filling.
…