Toss together this Radicchio Pear Walnut Salad topped with a little balsamic vinegar to get an easy 20 minutes dish!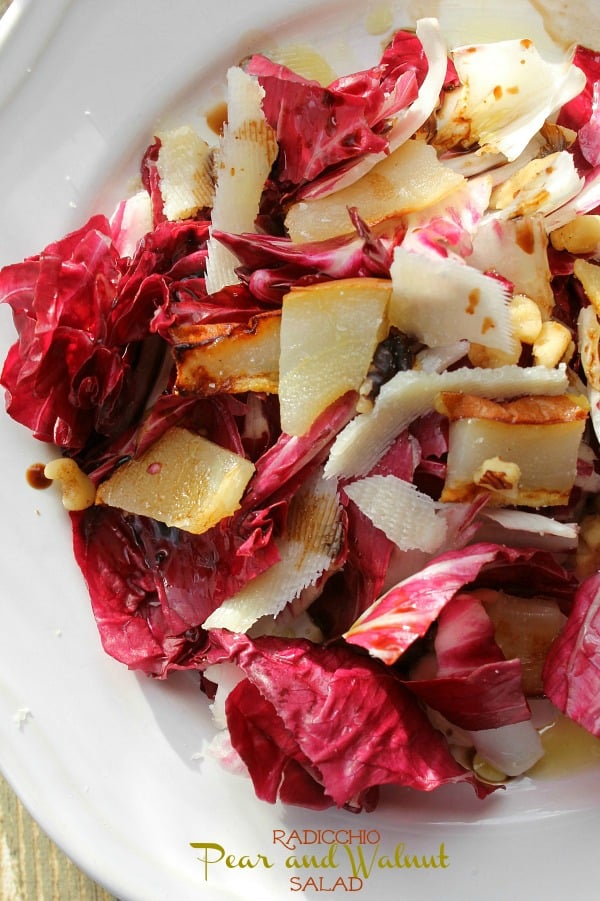 Click here to save this recipe on Pinterest!
Happy Sunday you guys! I am so excited about this salad! One it is super simple to throw together as all salads typically are and two you get to learn a little something about radicchio today!
…