Pumpkin Gnocchi with Sage Butter Sauce will have you licking the bowl! That sauce is so tasty and good! Made with roasted pumpkin, sage and butter!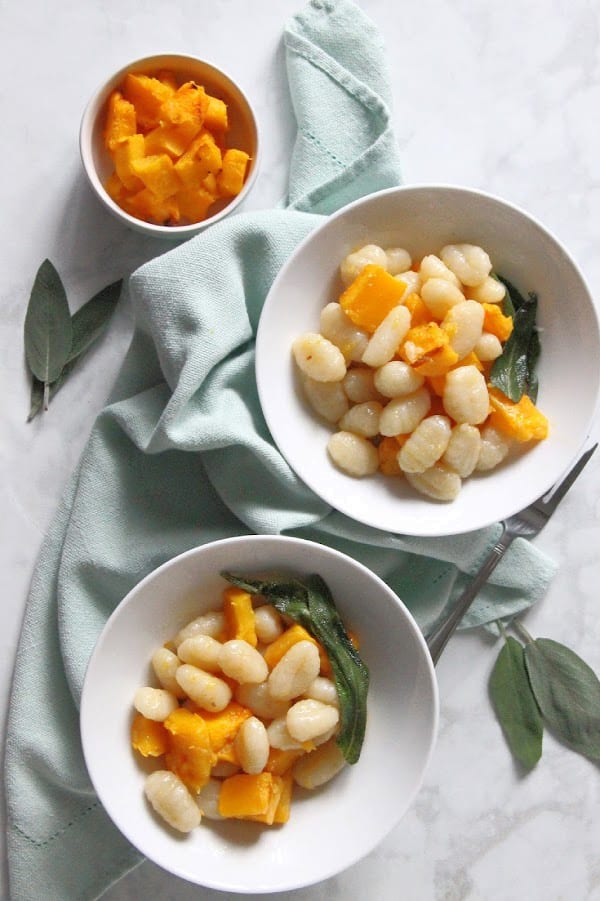 Click here to save this recipe on Pinterest!
If we were in Italy, gnocchi would be considered a first course meal just like pasta, then we would have a second dish of meat and salad.
Typically at home we make gnocchi as a main dish for dinner. With two little ones in the house, it is all they can manage to eat.
Because I am making gnocchi as a main dish, I like to add great flavor to it, but make something that is also hearty and filling.

What is Gnocchi?
Gnocchi is a type of dumpling made from potatoes and flour. Making homemade gnocchi is kind of a long process.
We do make it at home sometimes, but I typically just buy it. It's good in dishes such as this tomato basil gnocchi recipe or this creamy pesto gnocchi recipe!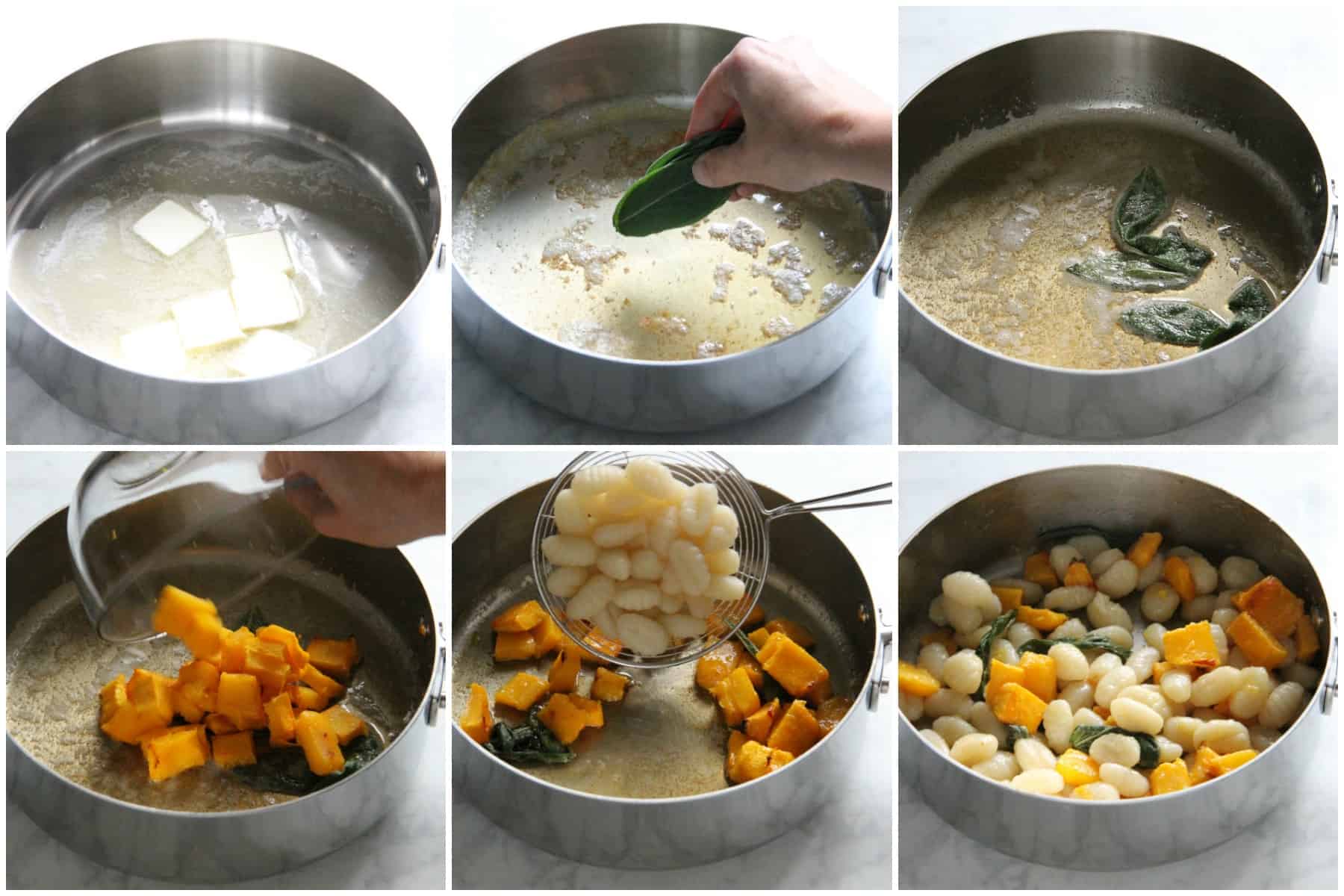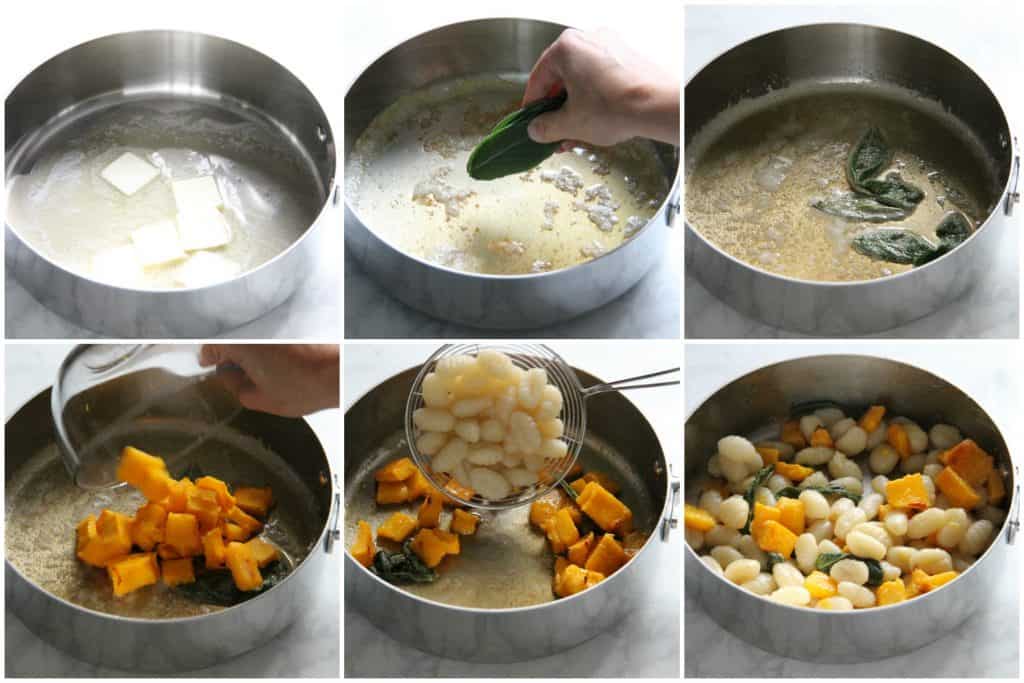 For the sauce?
I will tell you that I tried making pumpkin gnocchi two different ways. The first way was with a simple sauce of sage and butter and it was so easy that I eventually decided to share it with you.
Although the other was equally good, the flavor of the sage really came through in the butter sauce. My garden is still exploding with sage.
I can't figure out why that is, I figured it would be dead by now because we are already having cold weather, but it is holding its own.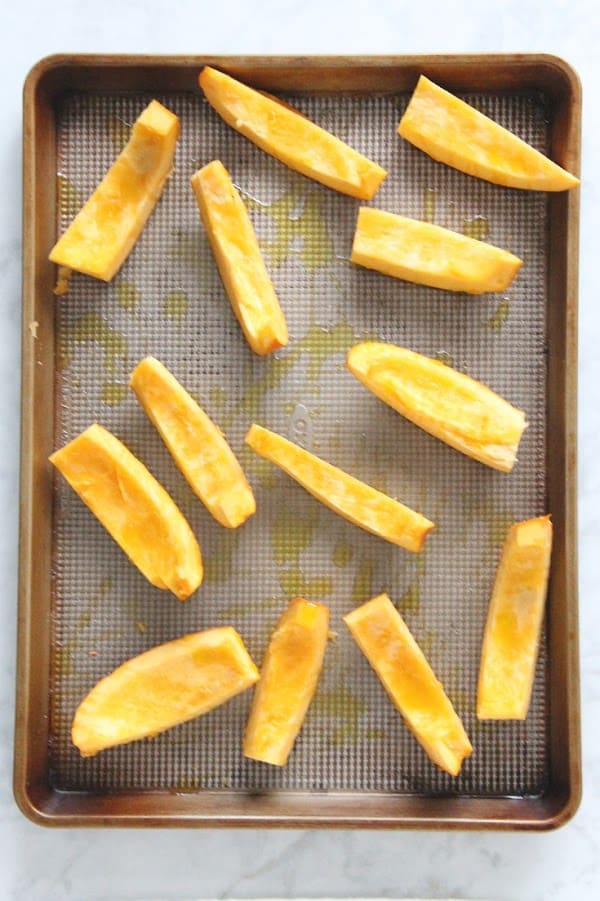 Using fresh pumpkin or canned?
It was a debate if I should use pumpkin puree or fresh pumpkin for this sauce. The fresh pumpkin won because I wanted to also use the seeds for baking!
If you don't know how to use them, check out this how to bake pumpkin seeds post! It's fantastic!
What kind of fresh pumpkin to buy? The kind of pumpkin you need to use is a sugar pumpkin or a pie pumpkin.
I have actually never found a sugar pumpkin before, but my area is full of pie pumpkins, so they were easy to find!
Baking the pumpkin is super simple. All you need to do is cut your pumpkin. Take out the seeds and pulp.
Put in on a baking sheet and roast it! It's so flavorful, you will be pleasantly surprised!
If you are looking for more recipes with gnocchi how about this creamy gnocchi with corned beef and zucchini. Or for dessert how about these pumpkin pie turnovers! ENJOY!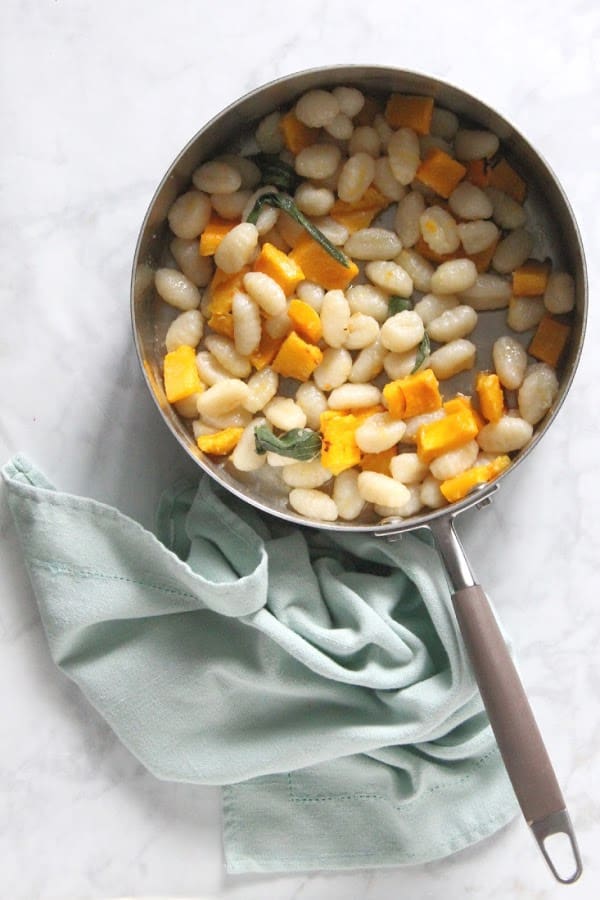 Want to follow along?
If you're on Facebook come check out this fun little group I've got going on. Instagram is a fun resource I'm using right now. If you make any recipes make sure to tag them #bittersideofsweetrecipes so I can see your creations!
Want to connect more with The Bitter Side of Sweet? Follow at:
Facebook | Pinterest | Instagram | Twitter
originally posted on Food Fanatic: Pumpkin Gnocchi with Sage Butter Sauce