Italian Butter Cookies are just like what you would find in Italian bakeries! Dipped in chocolate and sprinkles, they're a spectacular treat.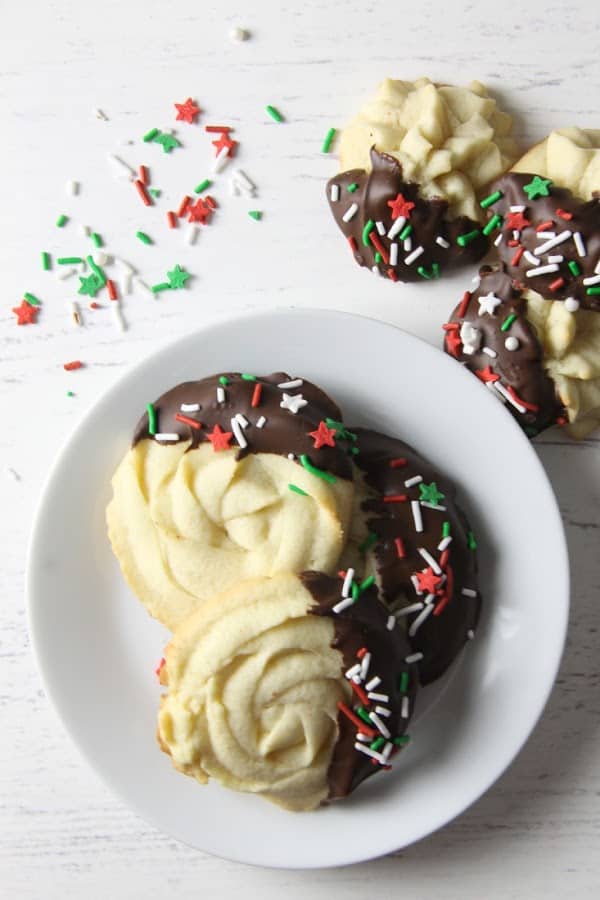 Click here to save this recipe on Pinterest!
It's that time of year where everyone is making all of the cookies! These chocolate crinkle cookies look pretty fabulous to me.
…