Your favorite pie made into a hand held dessert with these Pumpkin Pie Turnovers! It only taste a little bit of time and a few ingredients!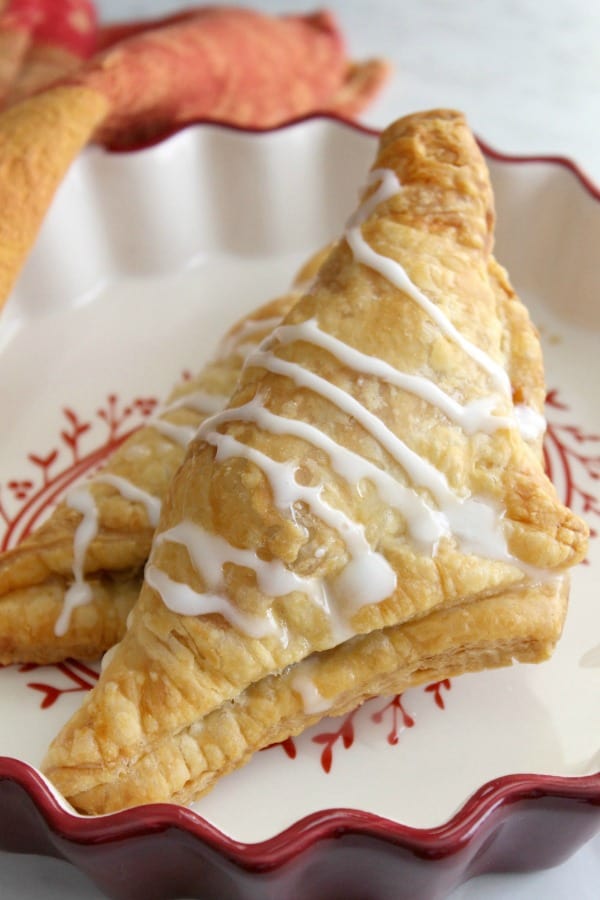 Click here to save this recipe on Pinterest!
I am not sure if I said this the last time I talked about baking with pumpkin and making these pumpkin spice palmiers but I am such a huge fan!
I think when it comes to pumpkin pie there are people who love it or hate it. Well I love it! But of course, for me, it is much better with a dollop of cool whip right on top!
I had these in mind when I had some leftover pumpkin in my fridge and didn't want to make coffee cake. I hate to throw food away so I am always looking for ways to use up that leftover pumpkin puree that I may have.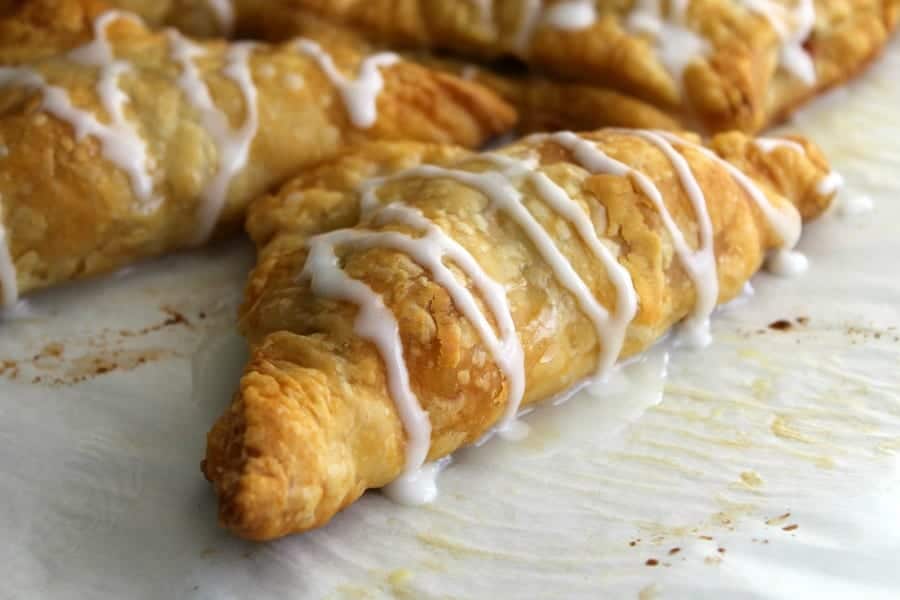 So what happens if you are a fan of pumpkin pie but you do not want to make a whole pie? That is what these Pumpkin Pie Turnovers are for! It takes the work out of making pie but gives you the same flavor!
My older kids cannot imagine that our Thanksgiving dessert table sometimes would end up with no pumpkin pie on it, other times we would end up with a chocolate chip pumpkin roll.
When it is just a few of us here for the big day, I do not want to go to the trouble of making a bunch of desserts that I later feel obligated to eat or throw away.
So my solution in times like these is to make single serve desserts. What is even better is that you can also serve these for breakfast or brunch!
I made these two times, you know for taste testing purposes. It only takes one sheet of puff pastry and a small amount of pumpkin.
The first time I made them I used white sugar and did not drizzle them with any powdered sugar. The second time I made them I used a smaller amount of cane sugar and drizzled with a mixture of powdered sugar and milk.
My hubby stated that the second time they were sweeter than the first time, which was ultimately my goal.
So you can, in fact, make these as sweet as you like or less sweet. Whichever you prefer. Either way, make them! You won't regret it!
If your on Facebook come check out this fun little group I've got going on. 
Instagram is a fun resource I'm using right now. If you make an recipes make sure to tag them #bittersideofsweetrecipes so I can see your creations!
Want to connect more with The Bitter Side of Sweet? Follow at:
Facebook | Pinterest | Instagram | Twitter