Pumpkin Cream Horns are a simple dessert that's perfect for the season! You'll love the light and fluffy filling full of delicious spices!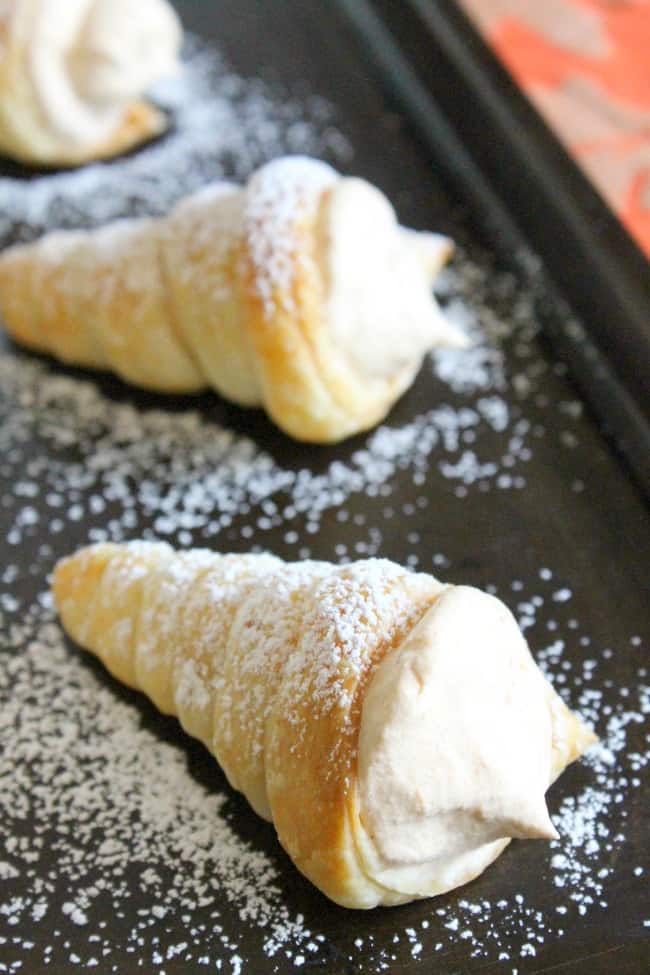 Click here to save this recipe on Pinterest!
Over the summer I made these Strawberry Shortcake Horns and during that time I had already had in mind wanting to do something that would coincide with the fall season. Pumpkin was just something I naturally needed to try next. Pumpkin is such a fun ingredient to use and it is so taboo to use it any other time of the year even though you can find it in grocery stores all year long.
…