Pumpkin Spice Palmiers are a classic French pastry made puff pastry and a fall twist! A simple and easy dessert that will not disappoint!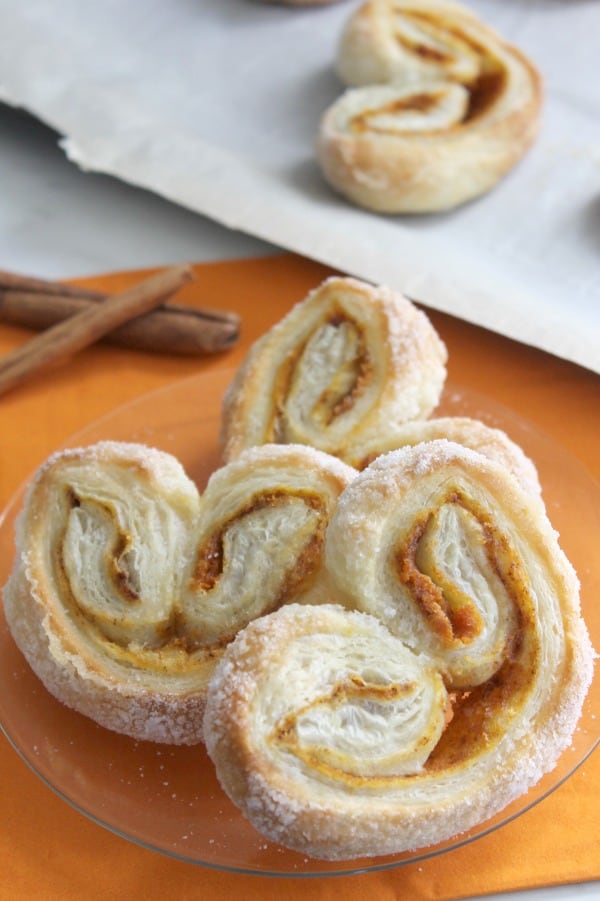 CLICK HERE TO SAVE THIS RECIPE ON PINTEREST!
Is it a pig's ear? An elephant ear? A palm leaf? These are the terms used to describe palmiers. So what exactly are they?
Palmiers are a classic French pastry made with puff pastry. Well since I am your puff pastry fanatic I knew I needed to make these Pumpkin Spice Palmiers and now seemed like a good time!
Forgive me know if I overwhelm you with lots of versions of this pastry. They are just so simple to make and I cannot get enough of them!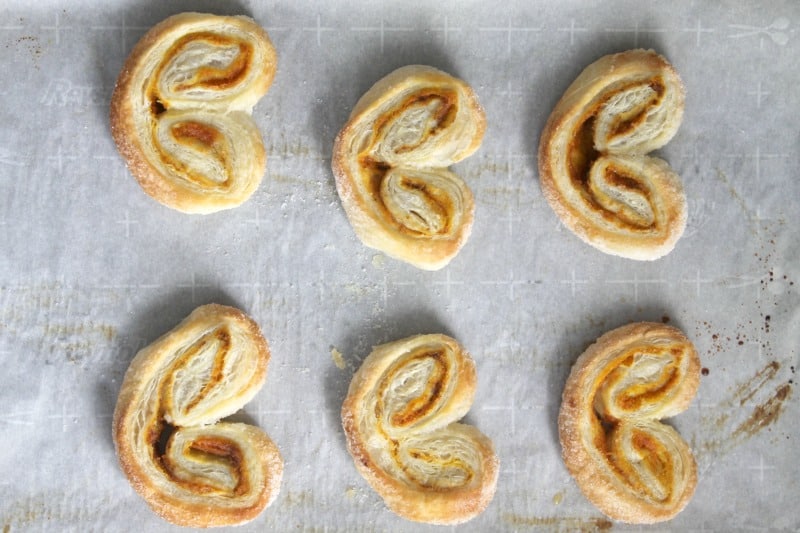 I actually called them palmers for the longest time. Apparently I was reading the name wrong! I did not know the actual name until I watched Ina Gartner on a YouTube video making palmiers before I realized I was saying it incorrectly! Duh?
Anyways, they have been on my bucket list for at least a year and I just never got around to making them until now! I used to see them all of the time on other food sites. You can find sweet versions and savory versions but I knew that I wanted to make mine sweet. Maybe next time I will go savory. What do you think?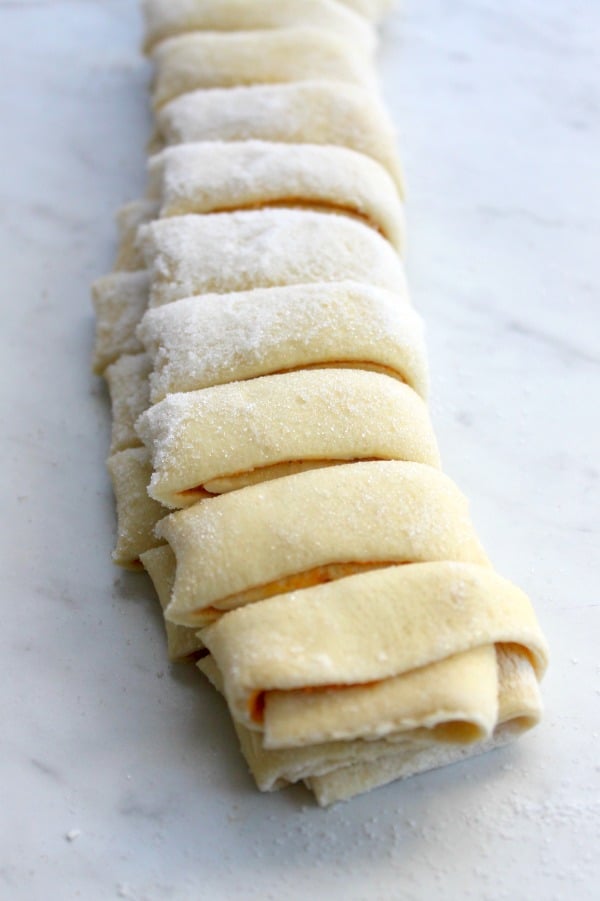 I went searching for a good recipe and video. I am such a visual person that sometimes I need step-by-step instructions in order to get me through a recipe. I watched the YouTube video because I felt like I needed guidance in how to roll them and cut them. I still somehow managed to cut them too big!
Never you mind, they were incredible! The layer of pumpkin and spice came through perfectly after the baking process, even if they were gigantic!
A few simple ingredients are all you need in order to get this Pumpkin Spice Palmiers Recipe in the oven! So what are you waiting for? Bake! ENJOY!