Pecan Pie Cinnamon Rolls couldn't be easier to whip up using puff pastry. Great for breakfast, brunch, or maybe even dessert.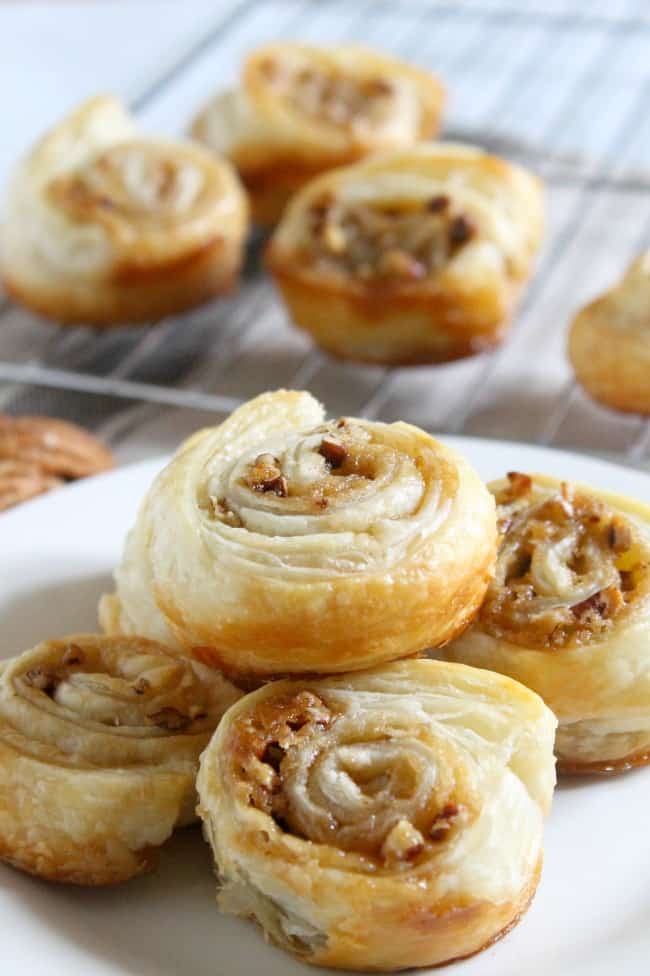 Click here to save this recipe on Pinterest!
For years I did not like to eat pecan pie. When it came to the holidays I would always reach for the chocolate pudding pie or sea foam salad even puff pastry apple slab pie  with ice cream but never pecan pie.
I think it had something to do with the fact that pecans can be bitter tasting and as a kid I was just not a fan.
I remember a time in my late 20s and I was living away from home I spent Thanksgiving with some friends. It was then I decided to give pecan pie another try.
For some reason it tasted like nothing I had remembered when I was a kid. It was good, it wasn't bitter and it was very delicious! I was sold!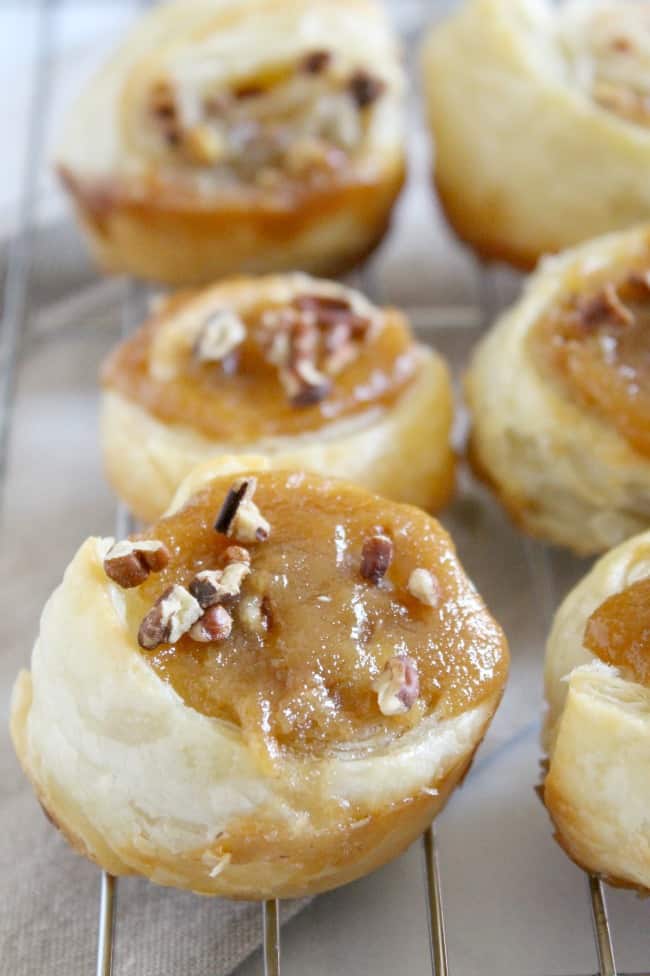 A few years later I started making it at home for the holidays. I got a little rambunctious and made it with chocolate chips. Let me tell you that was a hit! There is something magical about chocolate chips in desserts, trust me I add them to about everything!
I ended up making apple pie cinnamon rolls last month and those seemed to be a big hit with you all so I decided to try pecan pie cinnamons rolls this month! You are welcome! 🙂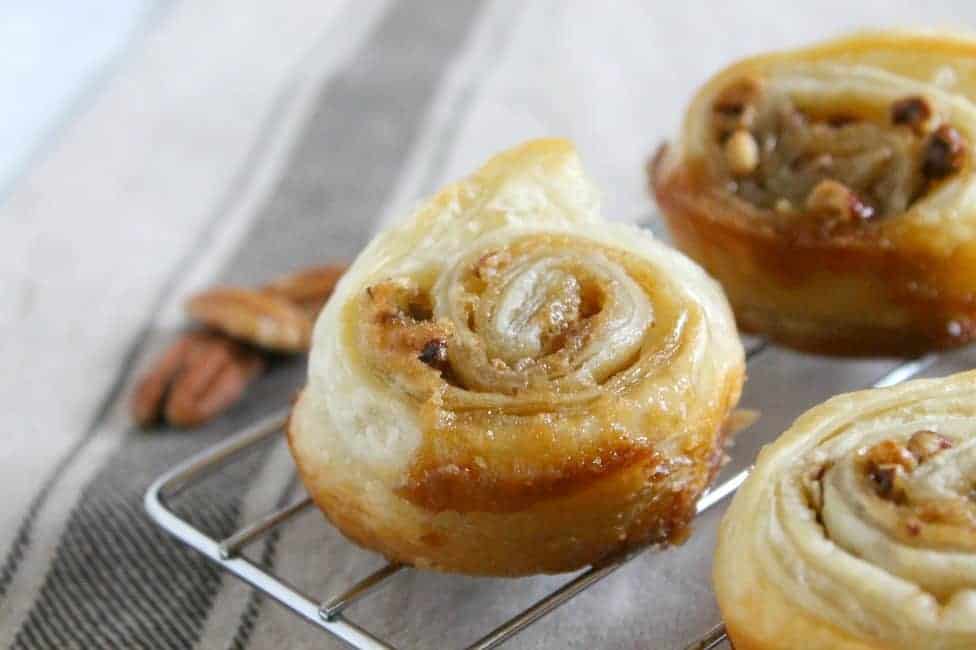 A few tips concerning this recipe:
Allow your filling to cool just for a minute before spooning it onto your puff pastry. I did it too quickly the first time I made them and my puff pastry started to melt under the hot butter and sugar.

Keep your puff pastry super cold. Once you get it thawed out and opened up, roll it out onto parchment paper and keep in the refrigerator until ready to use. This will help keep it from melting.

Lastly make sure you allow your butter and sugar mixture to come to a complete boil before removing it from heat. In fact allow it to simmer for at least 3 minutes. Once you allow it to cool it will start to separate if you do not boil it long enough.

Finally, enjoy your holiday and eat lots of pie, oh and these pecan pie cinnamon rolls too!
If you're on Facebook come check out this fun little group I've got going on. Instagram is a fun resource I'm using right now. If you make an recipes make sure to tag them #bittersideofsweetrecipes so I can see your creations!
Want to connect more with The Bitter Side of Sweet? Follow at:
Facebook | Pinterest | Instagram | Twitter