Kick off apple season with these Apple Pie Cinnamon Rolls! Made with puff pastry, they're a super-quick way to get your cinnamon roll fix!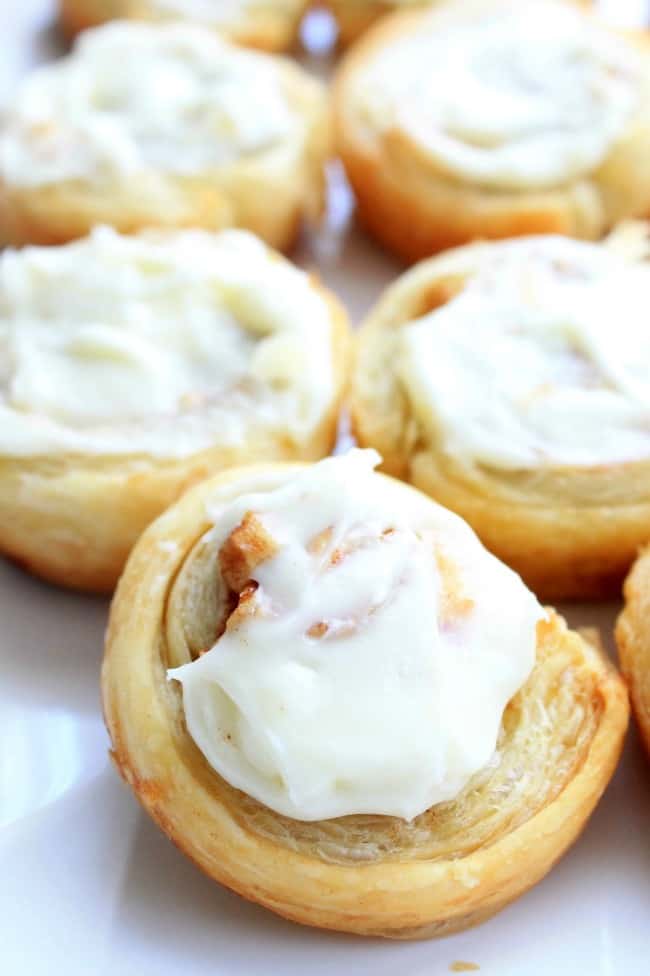 Apple season is upon us and I am super excited to share these Apple Pie Cinnamon Rolls with you! As you know I enjoy using seasonal ingredients such as apples. Last year at this time I made for you these Caramel Apple Croissants. A few years ago I also made these Caramel Apple Tarts!
Growing up I remember around the fall and apple seasons I would hear about Johnny Appleseed, although I never really understood who he was until I moved to Indiana a few years ago.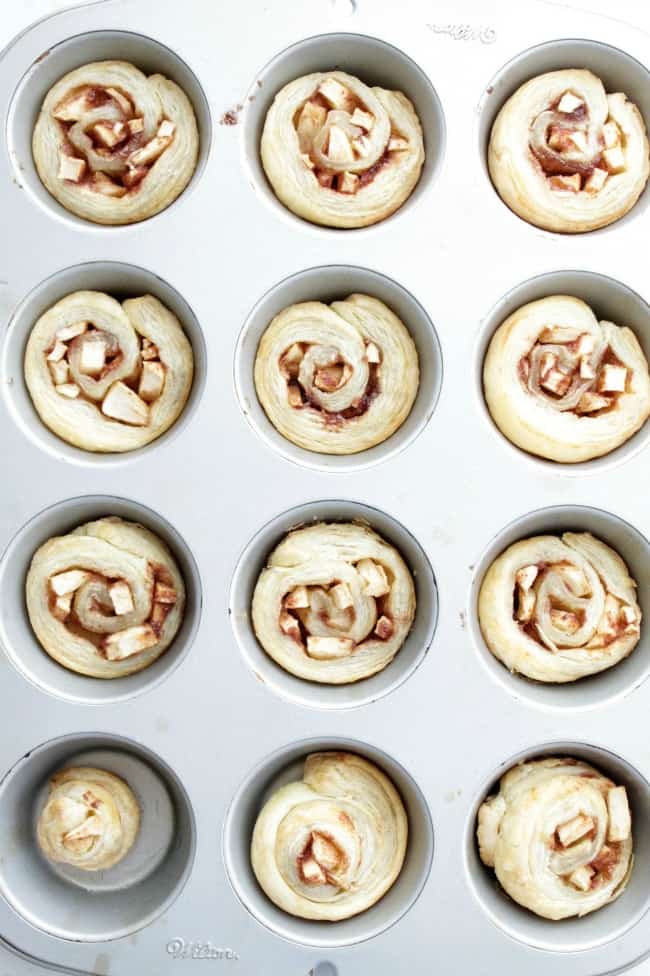 We moved to Fort Wayne in 2015 and went to our first Johnny Appleseed festival last year. It is obviously filled with all kinds of apple pies and a famous apple cider that is made year after year.
Johnny Chapman aka Johnny Appleseed was known for planting apple trees through different states including Indiana and it is said that he died in Fort Wayne.
It is a little historical fact that Fort Wayne is very proud of and it was neat to see my kids taught this during the fall in their classrooms at school.
I reminisce on this because we are moving from Fort Wayne and headed elsewhere! I will share with you next time, where that is.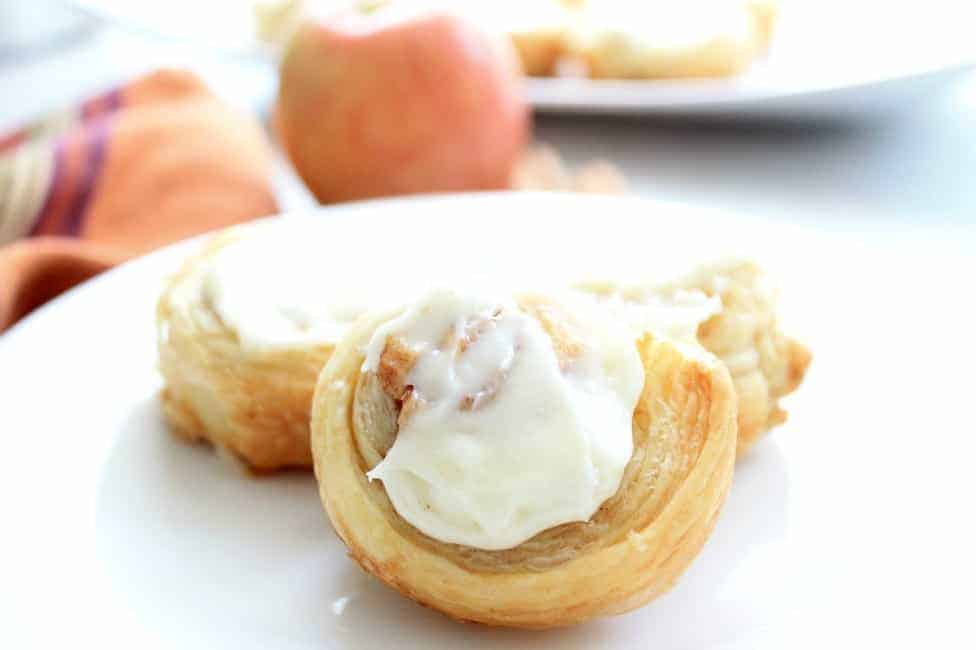 As I have gotten older I have had a hard time deciding which season is my favorite because I enjoy something from each season. Typically it is what food I can make during that season. Weather wise I think fall is my all time favorite! I love how the weather is still comfortable enough to spend long days outside without the humidity but also how the light starts to fade as we get closer to winter. That is one thing I have enjoyed the most about Fort Wayne was its fall season and it will be something I miss.
Lucky for me I can take all of my fall recipes with me, like this Cinnamon Apple Cake Roll and make them wherever I go.
To make this Apple Pie Cinnamon Rolls Recipe you will need just a few ingredients to get you started. Half an hour is the time commitment you will need to put into them but once you have you will be most happy that you did! Enjoy!
WANT TO CONNECT MORE WITH THEBITTERSIDEOFSWEET? FOLLOW AT:
Facebook | Pinterest | Instagram | Twitter