One of my all time favorite recipes to have for Thanksgiving or any day is Sea Foam Salad. This one is a must for me. No matter if there are only two of us or two dozen of us.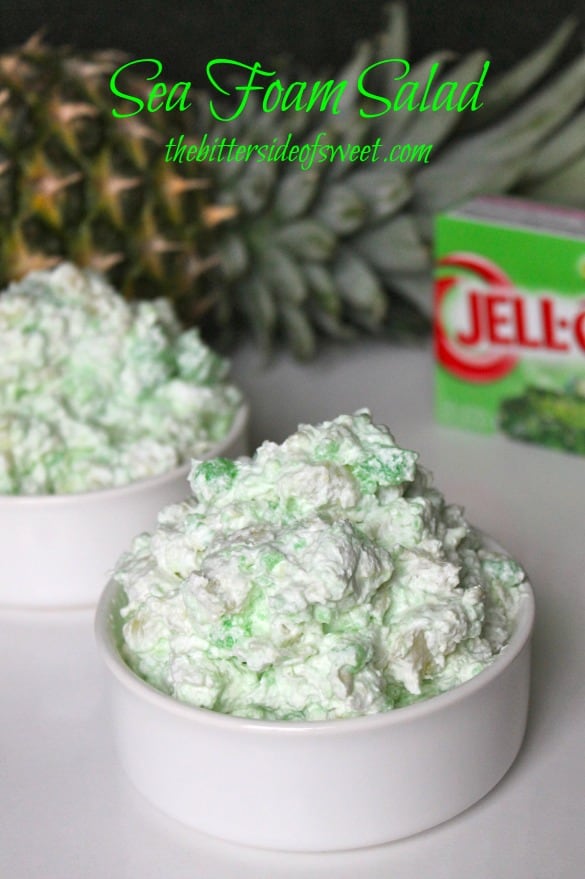 Today is kind of a special day for me. Today is my 1st blog anniversary or as we here in the blogging world like to call it blogiversary. I wanted to take a moment and just say Thank you! Thank you to my husband who has put up with my blogging obsession. To my kids who are such good supporters, they cheer me on through each recipe, like this Chocolate Chip Pumpkin Roll, each photograph and each like on social media!
Thank you to YOU! For all of those who come back time and time again to see what I have come up with week after week! It really means so much to me!!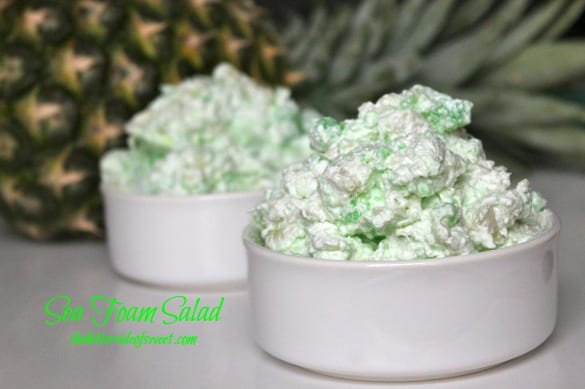 What exactly is Sea Foam Salad? Well basically it is this 4 ingredient wonderful tasting dessert that is quick to fix and even quicker to eat! It has crushed pineapple, lime jell-o, cream cheese and cool whip! My mom always had this salad on the buffet table for Thanksgiving. Not the dessert table but the actually food table. Maybe because it is called salad, I am not really sure why but it was always the first thing I needed on my plate. Forget the turkey, forget the mashed potatoes I needed Sea Foam Salad. It really does compliment the turkey, mashed potatoes, green beans and corn. What I love about this is that you can use any flavor of jell-o. I have made it with orange and strawberry too. My kids want it blue so I think my next adventure is Blue Raspberry!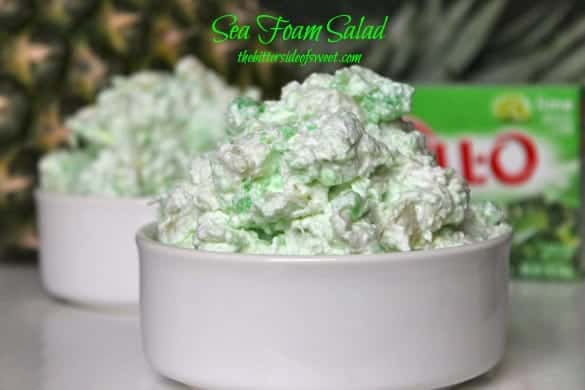 So today a few of my blogging friends are joining me in celebrating today! Brenna from Life After Laundry and Tahny from Tahny Cooks are making their favorite Thanksgiving dishes. So make sure you click over to see what they have in store for you. I will give you a sneak peek but you will definitely want to see what they are up too.
Lastly I just wanted to say HAPPY THANKSGIVING to those of you in the USA who are celebrating. May you find many things to be thankful for this year!
Want to connect more with TheBitterSideofSweet? Follow at:
Facebook |Pinterest | Instagram | Google+ | Twitter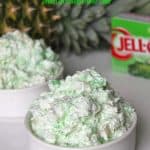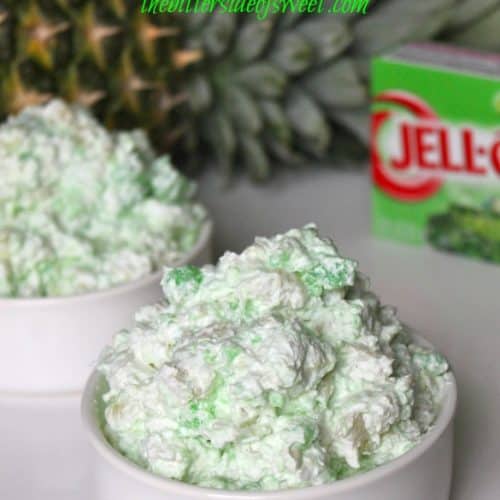 Sea Foam Salad
Light, fluffy cool whip salad with lime flavored jello!
Ingredients
20

oz

can crushed pineapple

3

oz

box lime jello gelatin

8

oz

cream cheese

softened

8

oz

cool whip
Instructions
Drain crushed pineapple. Reserve the juice. Set aside.

In a large bowl add cream cheese. Set aside.

In small pot add pineapple juice and jello.

Bring to a boil while constantly stirring to dissolve the jello.

Pour over cream cheese. Using a fork break up the cream cheese and mix with the jello.

Allow it to gel in the refrigerator for 45 minutes.

Add pineapple and cool whip. Stir well together.

Store in refrigerator till ready to serve. ENJOY!


Sweet Potato Souffle with Brown Sugar Crumbles from Tahnycooks
Favorite Pumpkin Pie from Life After Laundry
White Fudge Peppermint Oreo Granola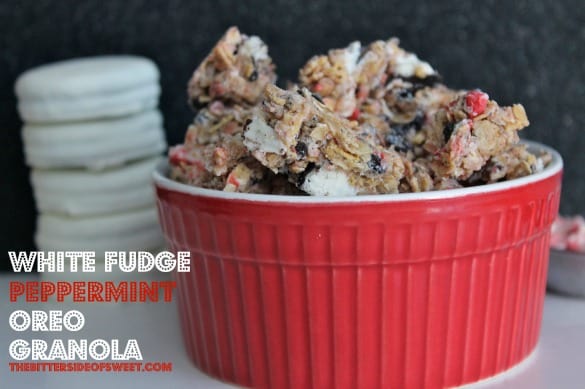 Pumpkin Spice Pecan Pudding Cookies