This Mushroom Pasta is one quick and easy vegetarian dinner. You'll make it a few times a week! Made with a few simple ingredients!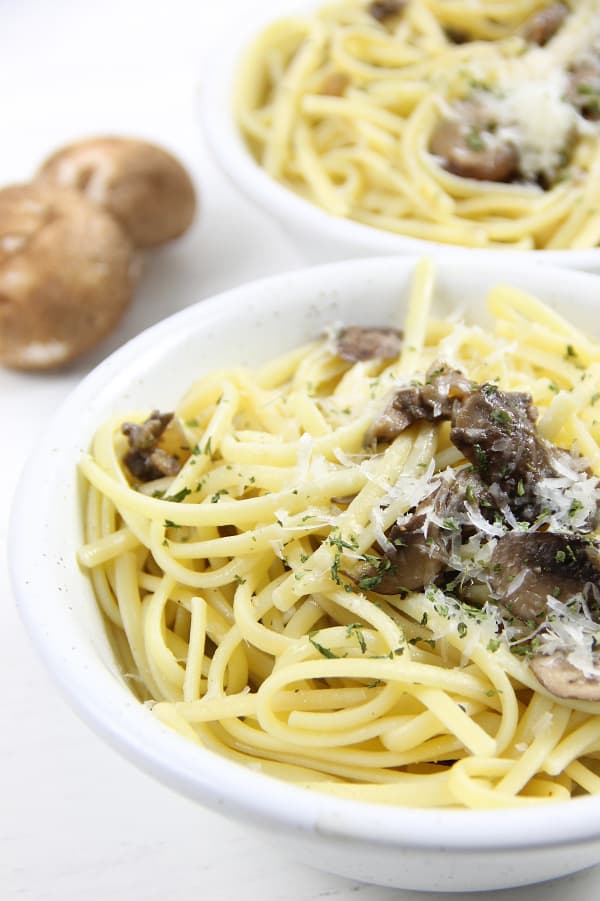 Click here to save this recipe on Pinterest!
Pasta is the ultimate comfort food around our house! It's also about the easiest thing that you can cook.
Even my kids know how to make a simple plate of pasta. They typically just want a sauce with tomato, butter and cheese but I tend to want to take it a step further. The kids also like just olive oil and cheese. Simple ingredients but the flavors are so good!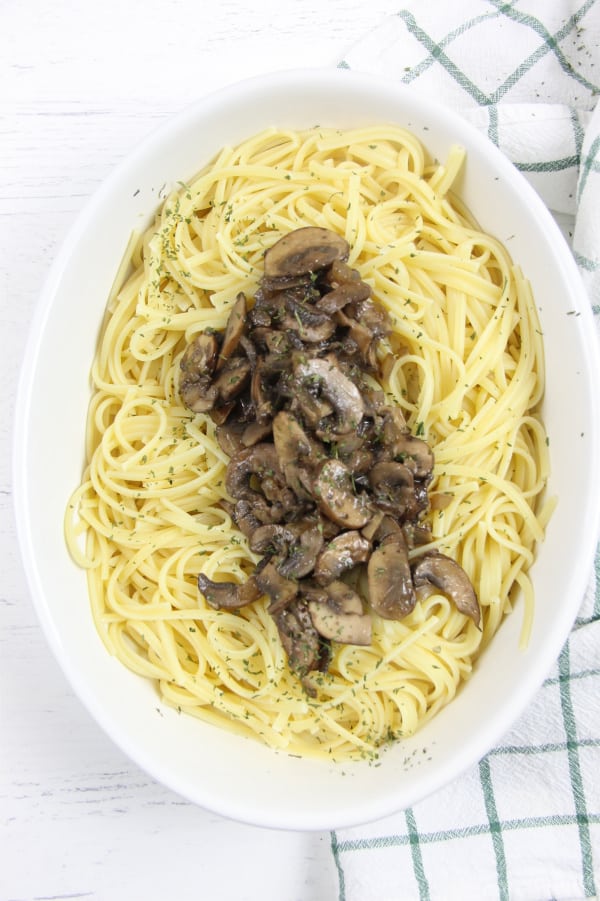 When deciding what kind of sauce to use, I reach for ingredients that I normally have in my refrigerator. Mushrooms, zucchini, and tomatoes are staples in my refrigerator. Also onions and herbs are best to have around when wanting to add flavor to your pasta.
The great thing about making a dish that includes mushrooms is that you can go with a fresh variety or you can use canned. I keep both around just in case!
Canned mushrooms typically come already sliced and cleaned, so it takes some of the work out of the process.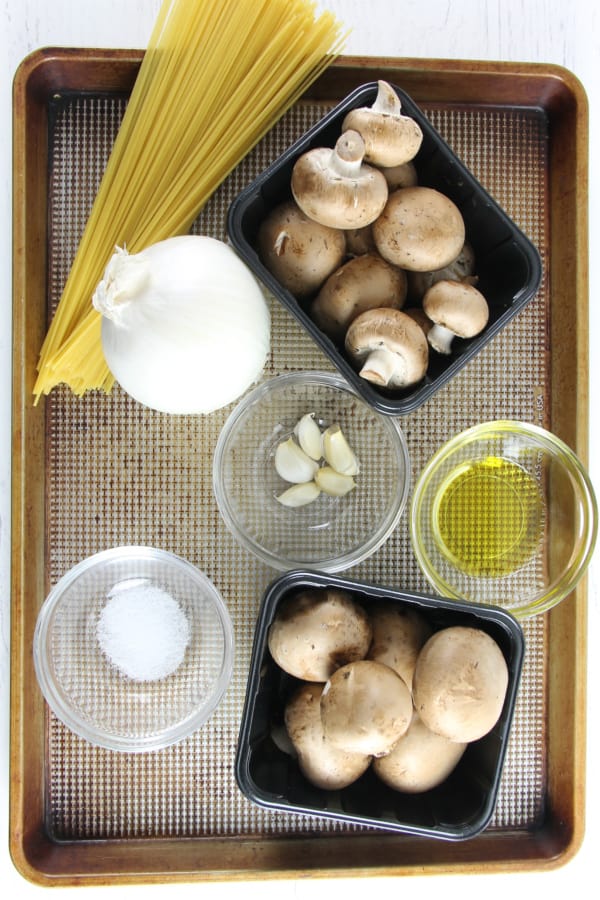 How to make the sauce?
To make the mushroom sauce I went with baby portobello mushrooms. They have a flavor that is earthier and are a little meatier than white button mushrooms. Making the sauce is super simple.
All you need to do is add your mushrooms, onions, garlic and salt to a saute pan and let the mushrooms soften a little! So easy and takes very little time!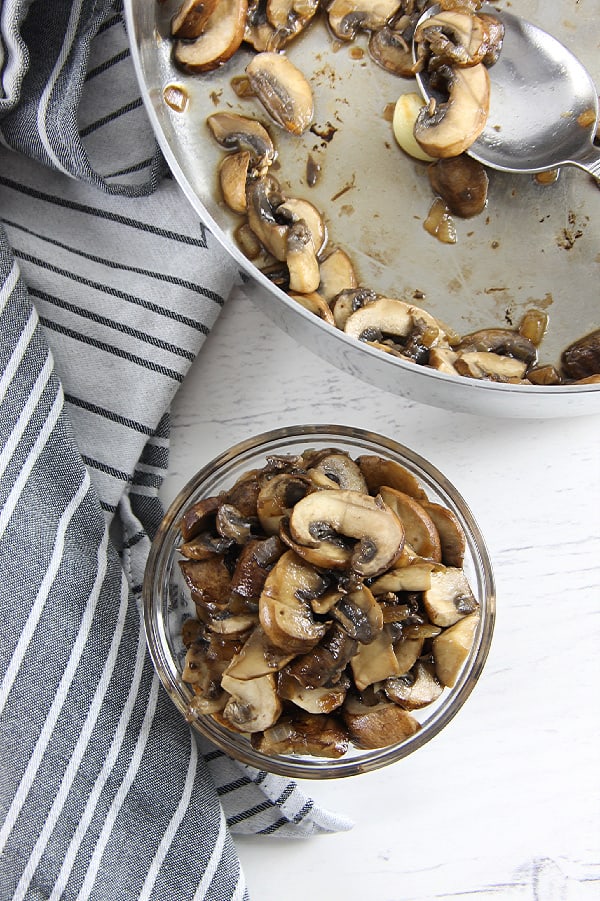 For the pasta!
There was some debate in my house on which type of noodle to use. I tend to go with a shorter noodle like penne when I am cooking pasta but ultimately a longer noodle pairs well with this type of sauce. You can use spaghetti, linguine, or fettuccine. All are equally good with the sauce.
Looking for more simple and easy recipes with mushrooms? How about this instant pot creamy mushroom risotto or this pancetta mushroom fettuccine! Enjoy!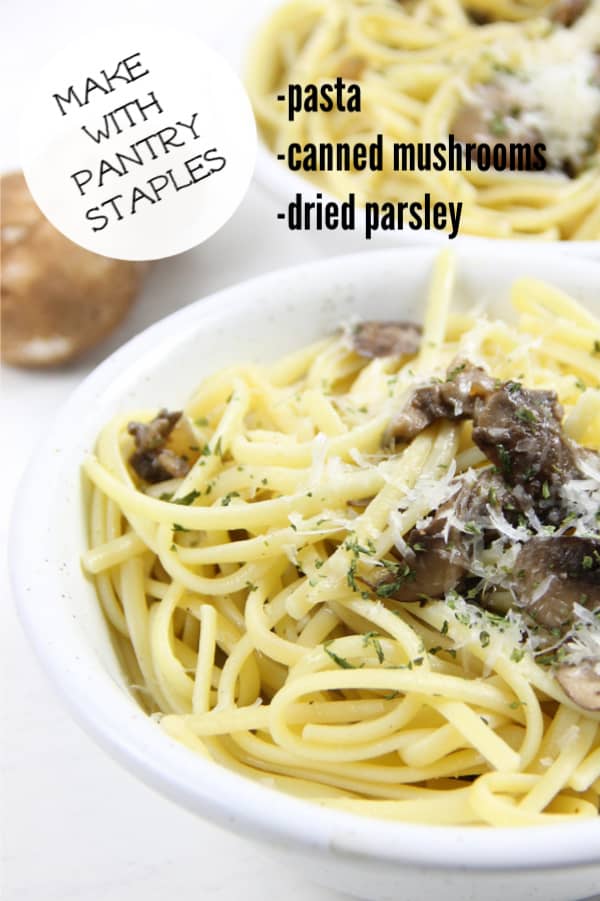 This Mushroom Pasta originally appeared on Food Fanatic.
Want to follow along?
If you're on Facebook come check out this fun little group I've got going on. Instagram is a fun resource I'm using right now, too. If you make any recipes be sure to tag them with #bittersideofsweetrecipes so I can see your creations!
Want to connect more with The Bitter Side of Sweet? Follow at:
Facebook | Pinterest | Instagram | Twitter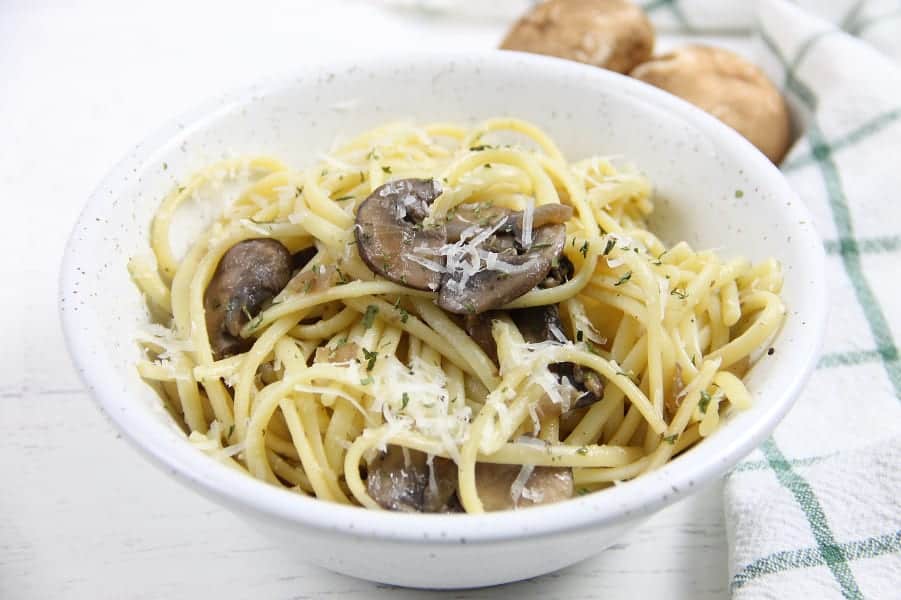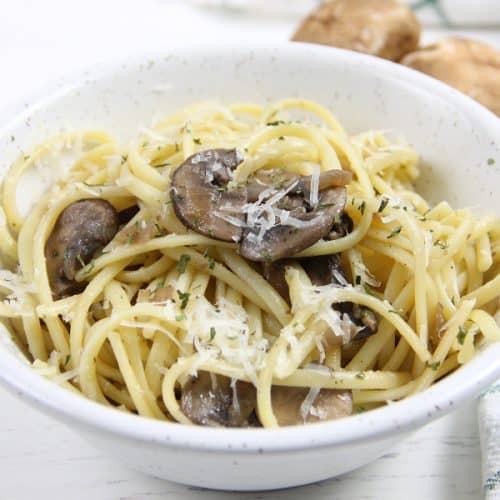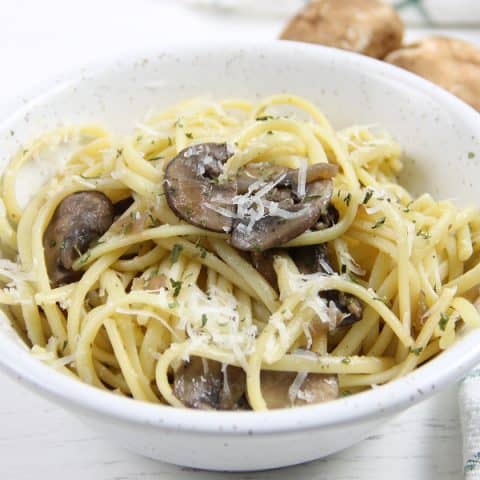 Mushroom Pasta
Ready in just about 20 minutes this Mushroom Pasta will not disappoint!
Ingredients
16 ounces Dry Spaghetti, Linguine or other long noodle
2 tablespoons Olive Oil
1/2 Onion
5 cloves Garlic
32 ounces Baby Bella Mushrooms, (2 pounds), cleaned and sliced
2 teaspoons Salt
1 teaspoon Chopped Parsley
Black Pepper, for taste
Instructions
In a large pot of boiling salted water cook pasta according to the package. About 9 minutes.
While it cooks, add olive oil, onion and garlic to a large saute pan. Cook for 3 minutes or until onions are softened.
Add mushrooms and salt. Cook for 3-5 minutes or until mushrooms are softened.
Add in parsley. Stir.
Pour sauce over pasta and toss. Top with cheese.
Serve immediately and ENJOY!
Recipes from around the web!
If you are looking for a few more recipes with mushrooms here are some that I can't wait to try!