This Mushroom Pasta is one quick and easy vegetarian dinner. You'll make it a few times a week! Made with a few simple ingredients!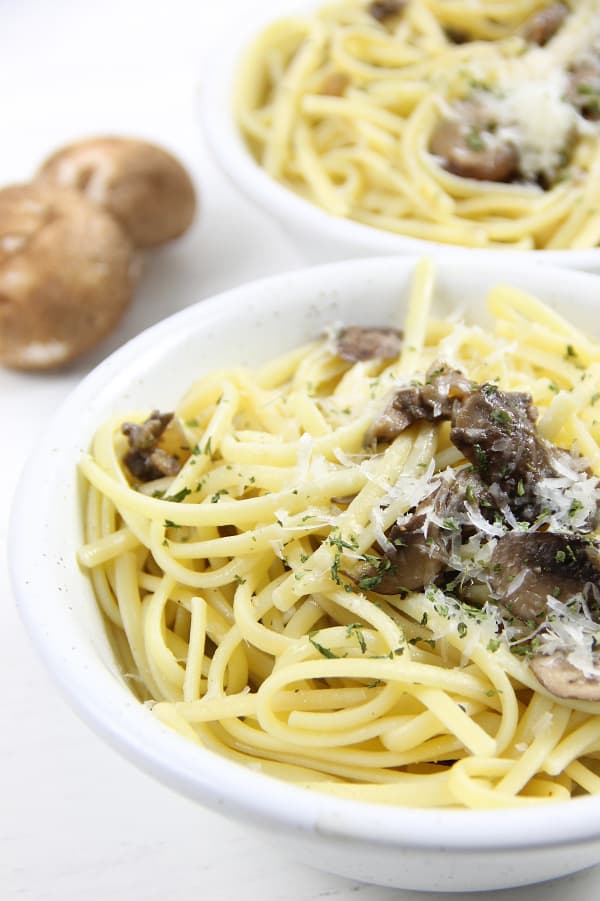 Click here to save this recipe on Pinterest!
Pasta is the ultimate comfort food around our house! It's also about the easiest thing that you can cook.
Even my kids know how to make a simple plate of pasta. They typically just want a sauce with tomato, butter and cheese but I tend to want to take it a step further. The kids also like just olive oil and cheese. Simple ingredients but the flavors are so good!
…