Miguelitos with Pumpkin Cream will whip up quickly, just in time for your impromptu dinner party. They're perfect for fall.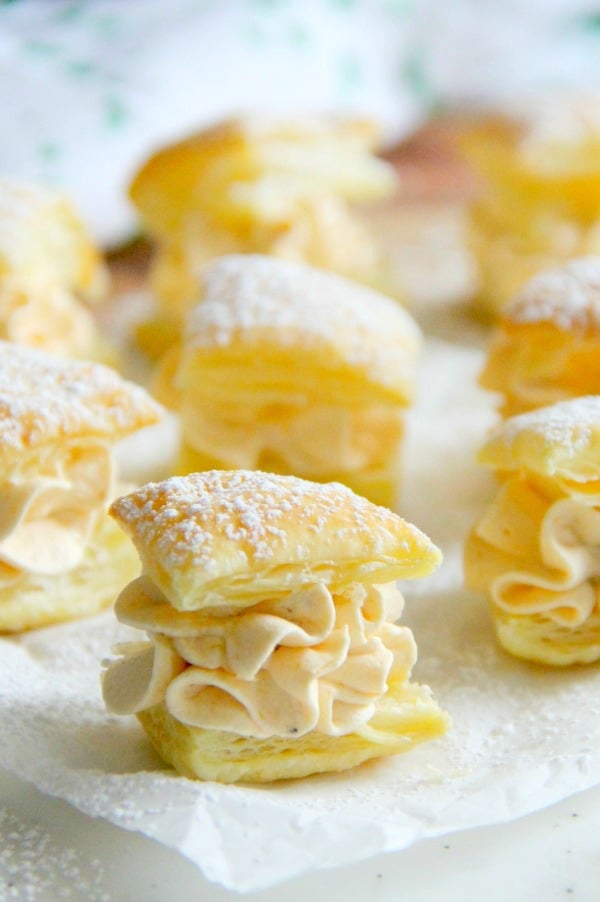 Click here to save this recipe on Pinterest!
The last time I made these miguelitos I baked them up very traditionally by making them with chocolate. You guys have LOVED them! They are super popular on Pinterest so I wanted to make fall themed miguelitos. Is that ok?
Our family is already over pumpkin desserts but I am not! I love them and can not get enough! My next baking adventure should be this pumpkin snack cake with cream cheese frosting, because let's face it. Cream cheese frosting is THE BEST!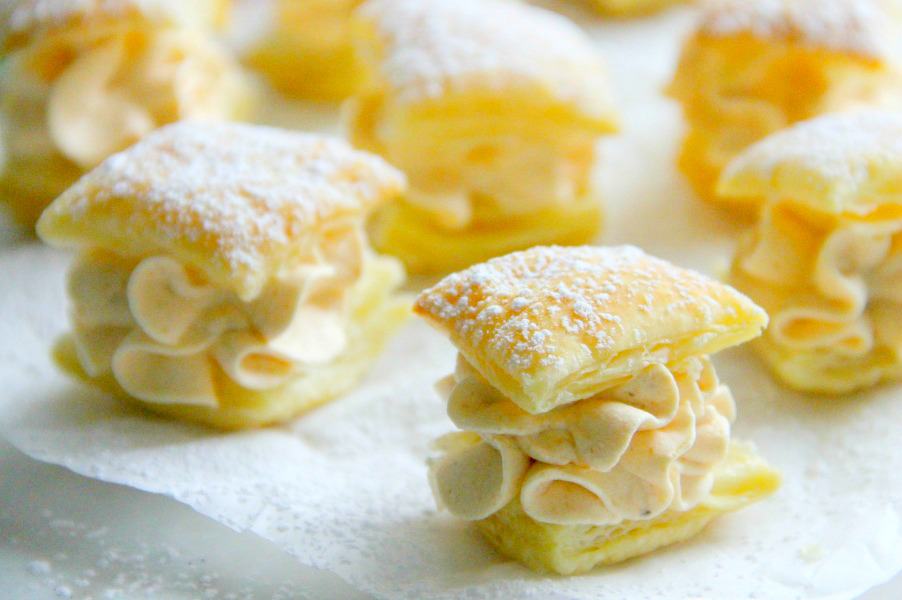 HOW TO MAKE MIGUELITOS:
To make these miguelitos you only need a few ingredients! Puff pastry, pumpkin, heavy whipping cream and sugar. How easy is that? These are perfect for when you have leftover pumpkin in your fridge.
Making the cream does so much better when your heavy cream is cold. Place your beaters in the freezer for a few minutes while you get your other ingredients prepared will help your cream become stiff faster.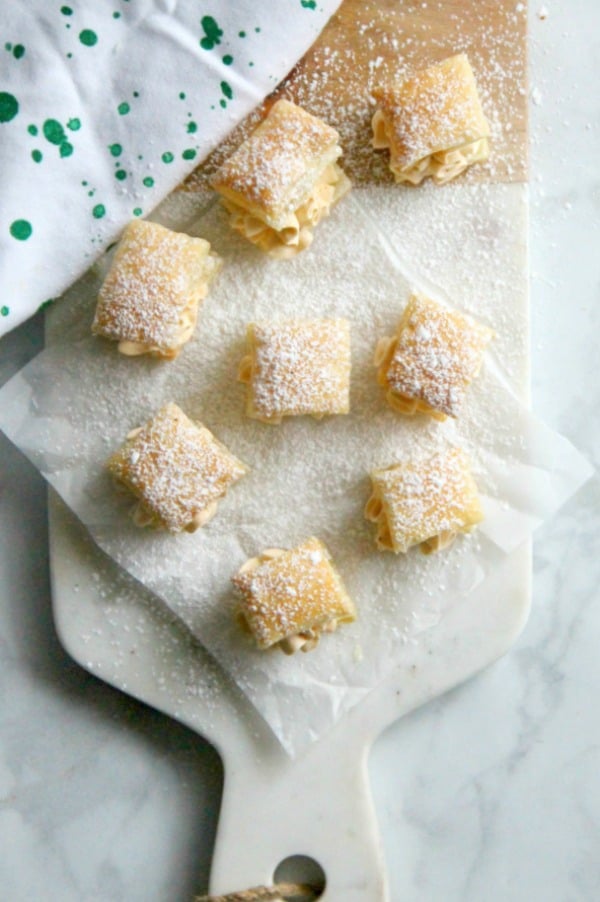 These are bite size type desserts so a sheet of puff pastry makes a lot. Two sheets make even more so definitely allow time when making these if you are using two sheets or have a lot of people to feed.
You also want to make sure your puff pastry is thawed. It makes working with the pastry easier. Using a pizza cutter worked a lot better than using just a knife.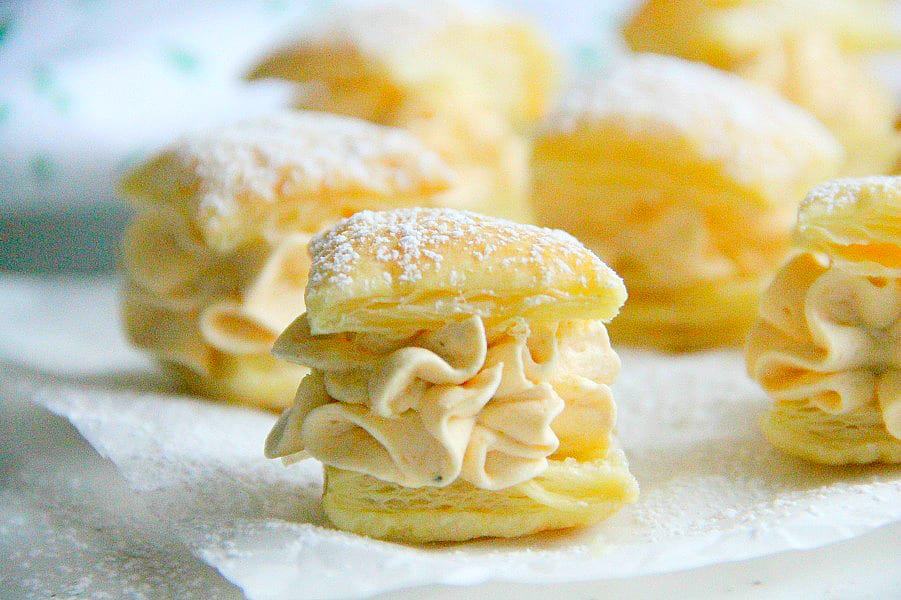 DIFFERENT VARIETIES OF MIGUELITOS:
Different varieties of miguelitos include chocolate, custard or cream. I've tried miguelitos with chocolate and now these miguelitos with pumpkin cream but I think I need to give the custard flavor a try. You can also find hazelnut flavored chocolate which sounds amazing as well!
I am curious to know what other pumpkin recipes you are baking up lately? If you need more inspiration try some of my favorites which are this maple pumpkin monkey bread or these pumpkin cheesecake bars! They are to die for! Happy fall baking! ENJOY!
If you're on Facebook come check out this fun little group I've got going on. Instagram is a fun resource I'm using right now. If you make an recipes make sure to tag them #bittersideofsweetrecipes so I can see your creations!
Want to connect more with The Bitter Side of Sweet? Follow at:
Facebook | Pinterest | Instagram | Twitter