Four ingredient puff pastry dessert that brings alive these Miguelitos with Chocolate dessert! Perfect for Cinco de Mayo or any day of the week!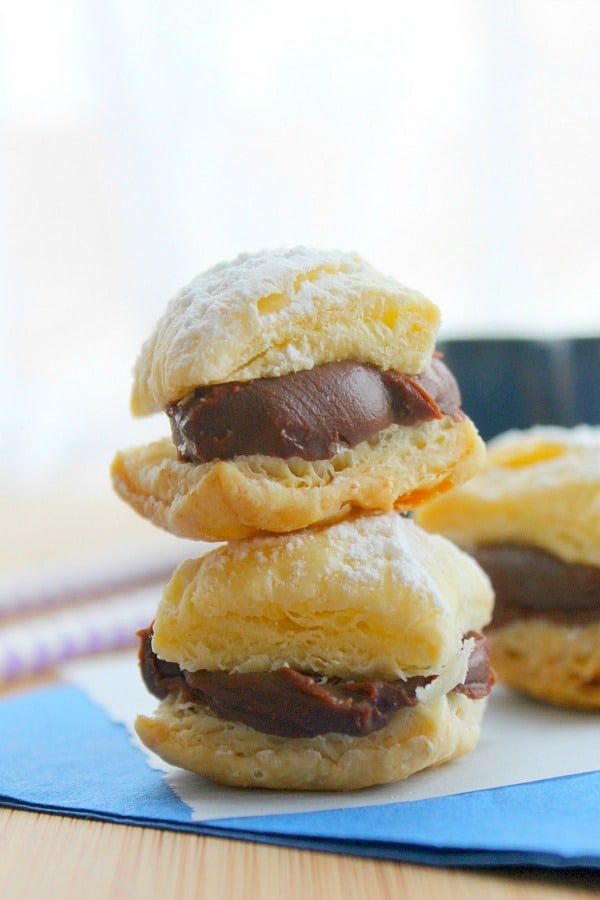 Click here to save this recipe on Pinterest!
When I was in 5th grade, we had a social studies project where we had to "take" our class to a different country. It was my favorite project ever in school.
The reason that is, was because my group and I were able to cook for the class. We had to make dishes that related to the country that we were visiting. Some went to Italy and made pasta.
My groups country was China. The group presented the project by taking our class on an airplane trip. My group served them like we were stewardess. We gave them information about the country as we traveled on the "airplane."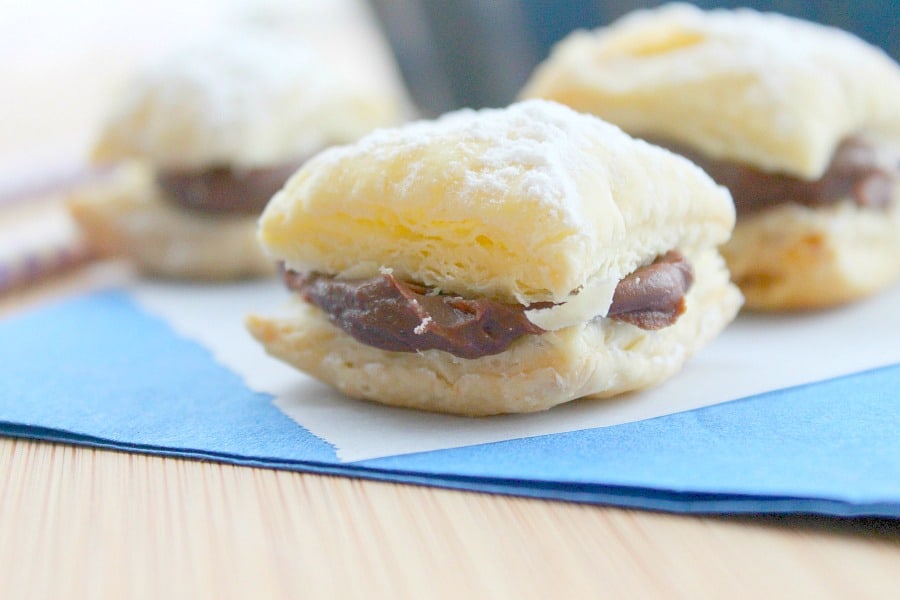 We let them watch a movie about the country and the dinner they received was foods that represented where we were about to visit.
It was so much fun!
My daughter is in 9th grade and in her spanish class they could earn extra credit for bringing in an authentic dish to share with the class and this reminded me of my 5th grade project!
She immediately said she wanted to make Tres Leches Cake. I told her no, we should try to find something more authentic and less common. Something that neither of us had heard of before.
What is a migeultio?
Well we found Miguelitos de Chocolate or Miguelitos with Chocolate, which is a pastry made with puff pastry and chocolate sandwiched in between them topped with powdered sugar.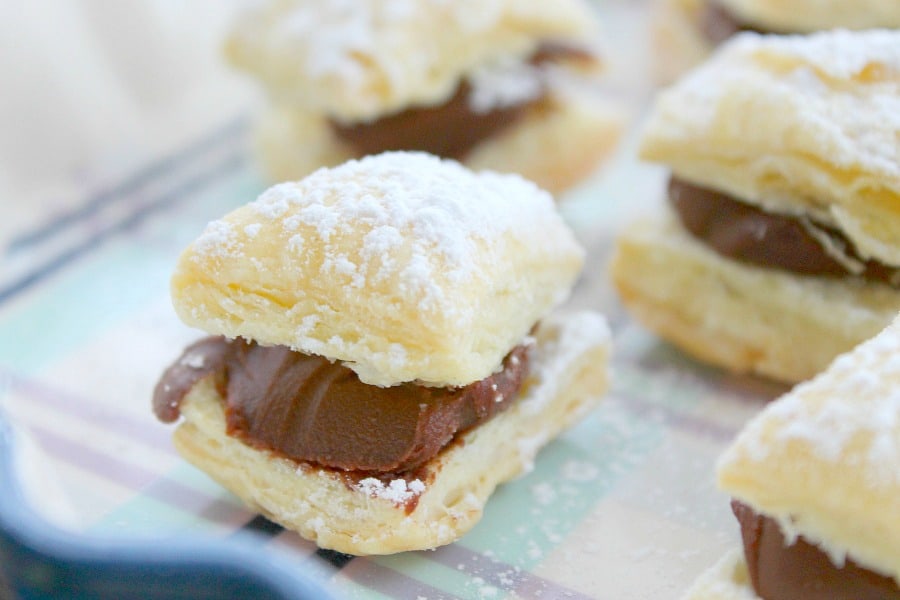 How are they served?
You can find miguelitos made several ways. One way is after they are baked they can be dipped in a honey syrup and cooled. Another way is to cut them in half and fill with a pastry cream. The last way was with chocolate! Obviously chocolate was our choice!
These are so simple to make, even your kids can do it! My 14 year old made them all by herself and they were a hit! ENJOY! Make sure you head on over to Food Fanatic to check out this Miguelitos with Chocolate Recipe!
Want to follow along?
If you're on Facebook come check out this fun little group I've got going on. Instagram is a fun resource I'm using right now. If you make any recipes make sure to tag them #bittersideofsweetrecipes so I can see your creations!
Want to connect more with The Bitter Side of Sweet? Follow at:
Facebook | Pinterest | Instagram | Twitter
More recipes for Cinco de Mayo!
You could start off with these Baja Fish Tacos!
Serving this Cilantro Lime Rice on the side would be delicious!
Drinking this cool Pineapple Margarita sounds refreshing!
Don't forget dessert! Finish with these traditional miguelitos with chocolate for a complete meal!