Nothing beats a delicious meal that you can make in 30 minutes or less!! That is what you can do with this Easy Creamy Shrimp Pasta!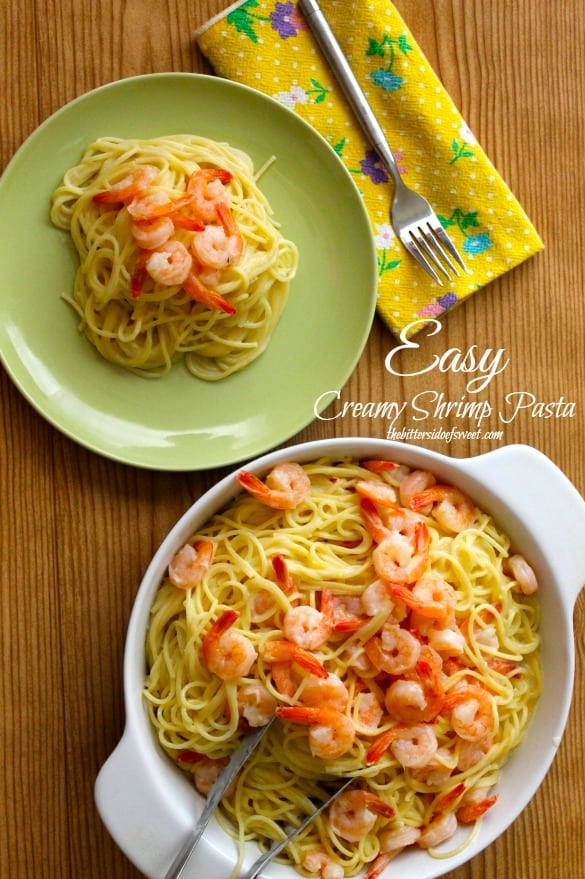 So I asked on Facebook last week what did my fans want to see more of on my site. One of them said pasta! So lucky for her I already had this pasta dish in mind.
.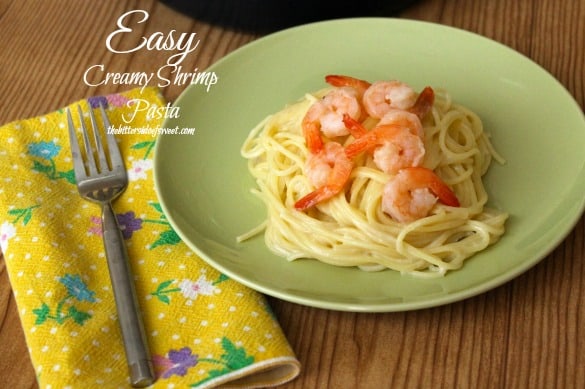 Around the holidays I know in some Italian families it is traditional to have some sort of dish that includes fish or shrimp or salmon. We normally do a salmon pasta on New Years Eve but I was having a hard time finding the right kind of salmon for that dish, so I thought to myself "why not shrimp?"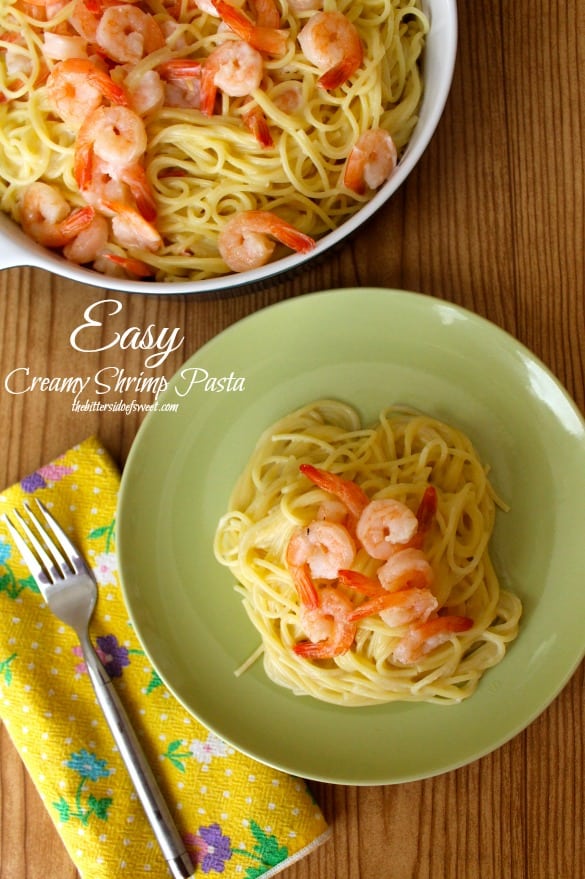 This is one of those meals that you can throw together super fast but it seems like a high class type of dish. It includes garlic shrimp, a white béchamel sauce with nutmeg and of course spaghetti! You can pretty much get all of the other ingredients prepared while your pasta water is coming to a boil and while the pasta is cooking as well. ENJOY!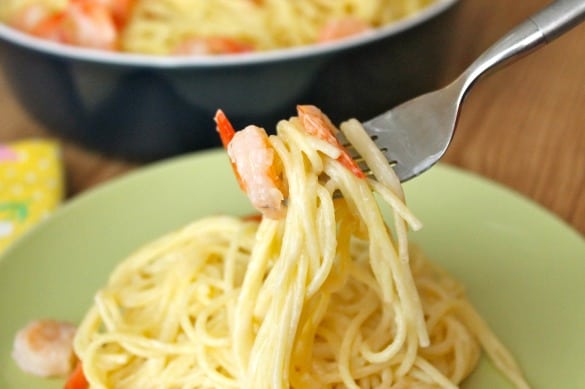 Want to connect more with TheBitterSideofSweet? Follow at:
Facebook | Bloglovin | Pinterest | Instagram | Google+ | Twitter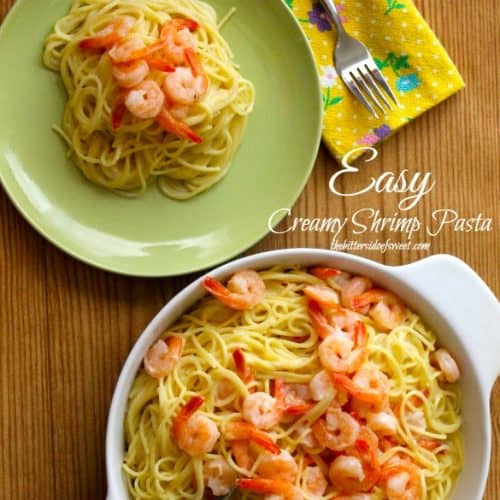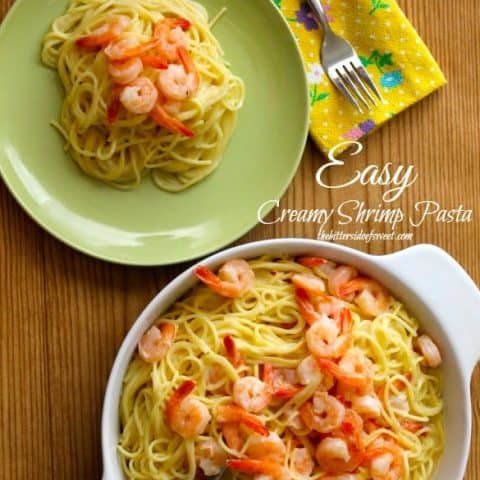 Easy Creamy Shrimp Pasta
Easy 30 minute pasta dish with shrimp and béchamel sauce.
Ingredients
12 oz shrimp, thawed
4 tablespoons butter
1/2 teaspoon garlic powder
16 oz box of thin spaghetti
4 tablespoons butter
3 tablespoons flour
2 cups of warm milk
1/2 teaspoon freshly grated nutmeg
sea salt
Instructions
Bring a large pot of water to a boil. Add sea salt and spaghetti and cook for 6-7 minutes or till al dente.
In the meantime, place a medium size skillet on medium heat and add 4 tablespoons of butter and melt.
Add shrimp and garlic powder. Cook for 5 minutes. Set aside.
In a medium size sauce pan on medium heat add 4 tablespoons of butter and melt. Whisk in flour. Slowly whisk in milk and continue to stir till thick.
Add nutmeg and set aside.
When pasta is done, drain and return to pot. Pour white sauce over pasta and stir.
Pour shrimp and butter mixture over the pasta and mix well.
Serve immediately and enjoy!
Want more PASTA from theBitterSideofSweet? Here you go!!
Homemade Macaroni and Cheese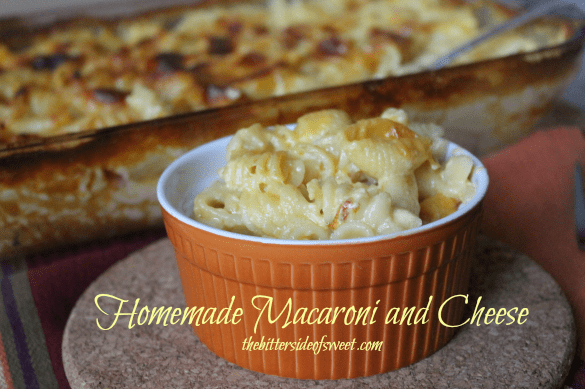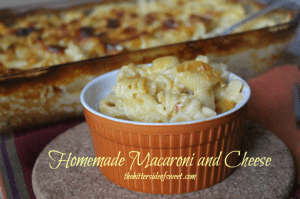 Gemelli Pasta with Walnut Pesto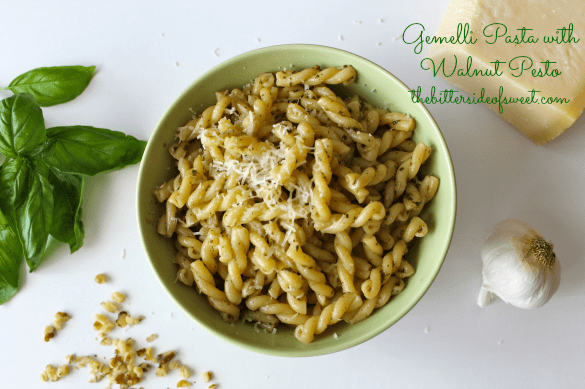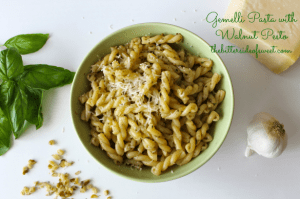 Roasted Vegetable Rotini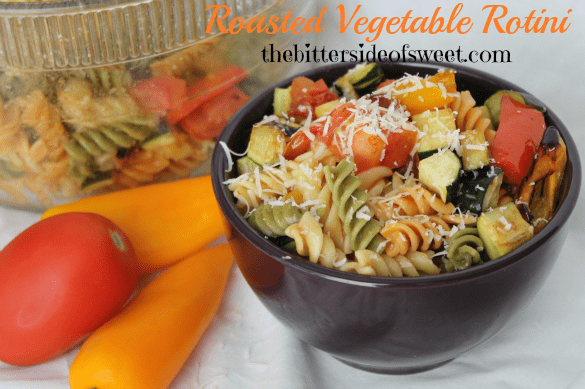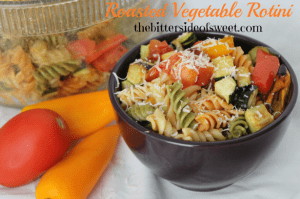 this recipe is linked at these sites!