Delicious, but simple Shrimp Ramen Salad! With spicy shrimp, toasted almonds, sunflower seeds and a shrimp flavored dressing! Perfect for when you need something in 30 minutes or less!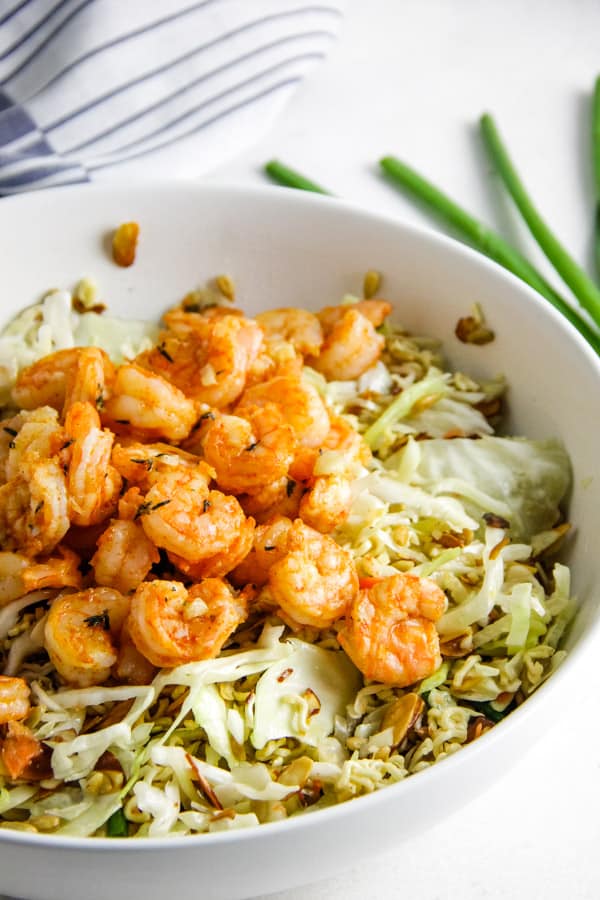 Click here to save this recipe on Pinterest!
For the better part of my adult life, when my family gets together we make egg rolls, fried rice, and this easy ramen salad. When I make this meal at home, I scale it down big time for my family.
Awhile ago one of my readers suggesting I add some protein to this salad! So first up is this shrimp ramen salad! I have plans to make a chicken ramen salad next!
…