Cranberry Palmiers are an elegant cookie made with puff pastry and a cranberry sauce. It will make a nice additional to your dessert table!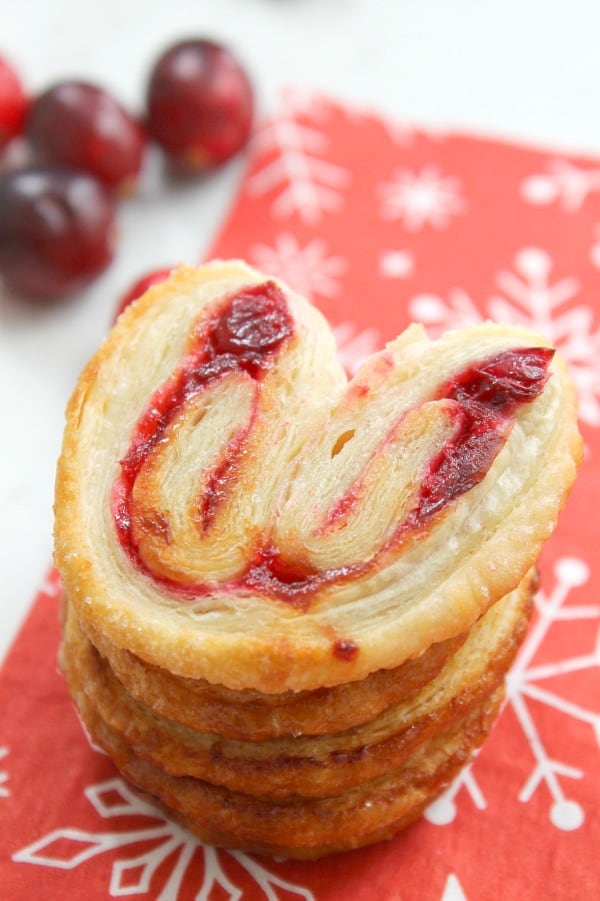 So apparently this week is Thanksgiving! I had no idea. Please don't get me wrong, I did know the holiday was coming up but I have been super busy that I just didn't realize it was THIS week!
The retail stores have confused me as well. I blame them. They went straight from Halloween to Christmas with little to nothing about Thanksgiving. I won't give them all the blame.
I am, however, super excited because I did get a chance to pick up some cranberries and do some baking! You guys are going to be thrilled about this week! This week I am bringing you all cranberry recipes. It is such an underrated fruit that when some blogging friends asked if I would do #CranberryWeek with them I jumped on board!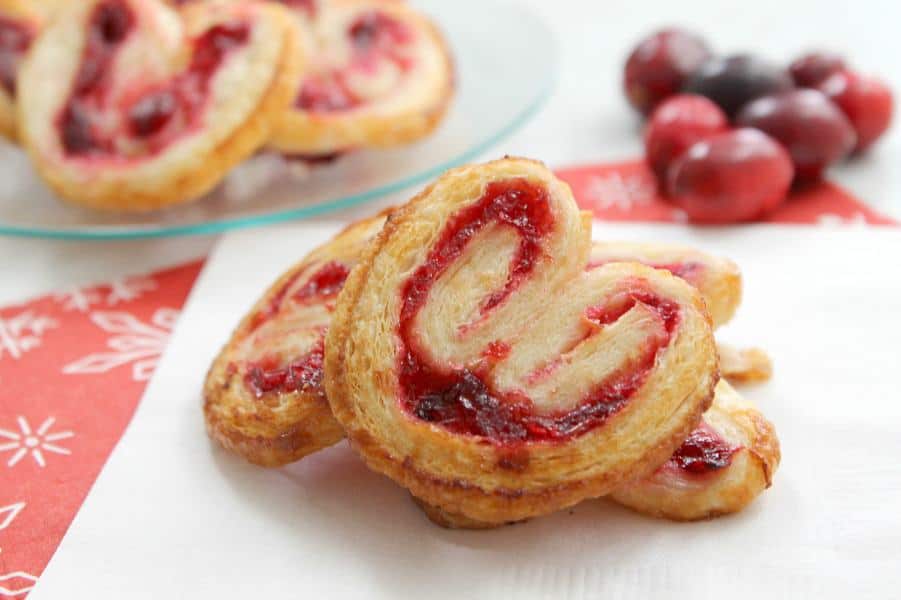 I know that I recently gave you these Pumpkin Spice Palmiers but i am a little obsessed right now. These little French cookies are just too easy to make that I couldn't pass up adding some cranberries to them.
I will admit that the cranberry sauce that I made to go inside of these palmiers did make them a little moist and not a crunchy as the last time I made them. But never mind that! They were still amazing!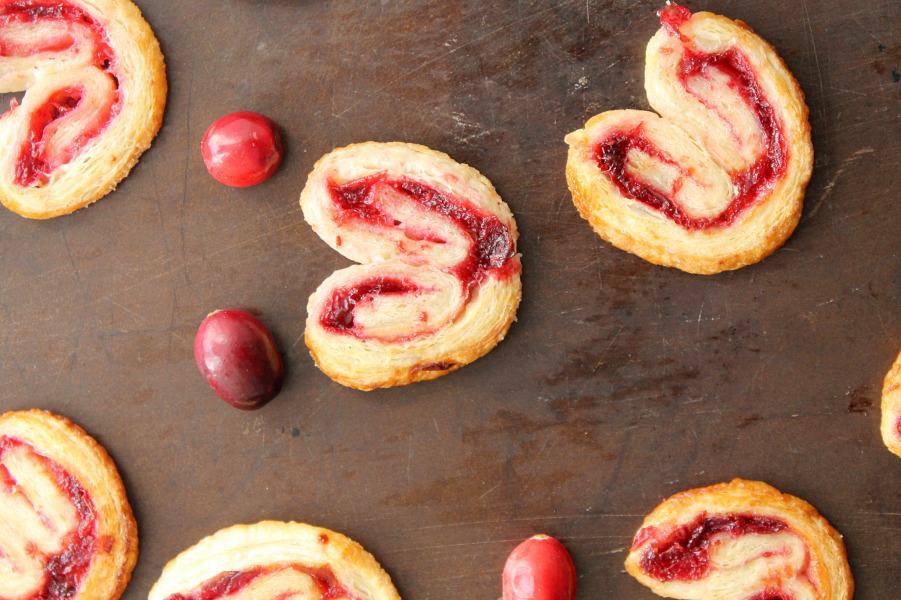 So don't forget to scroll to the bottom and get all of the recipes that we are making today for Cranberry Week and make sure you check out these Cranberry Cheesecake Brownies and these Orange Cranberry Turnovers! ENJOY!
Want to connect more with TheBitterSideofSweet? Follow at:
Facebook | Pinterest | Instagram | Twitter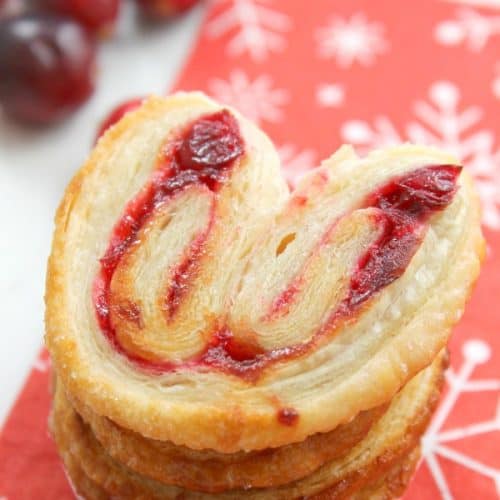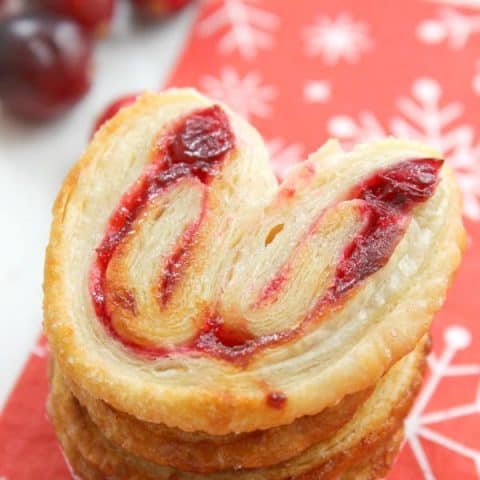 Cranberry Palmiers #CranberryWeek
Ingredients
1 sheet puff pastry, thawed
1/2 cup sugar
1 cup cranberries, washed
2 tablespoons water
3 tablespoons honey
Instructions
Preheat oven to 450°F. Line baking sheet with parchment paper, set aside.
In small pot, add cranberries, water and honey. Stir and allow for mixture to come to a boil.
Continue to boil for 10 minutes or until all of the liquid has evaporated. Cool completely.
Spread sugar on counter. Unfold puff pastry and roll out on top of the sugar to make a 13 x 13-inch square.
Spread the cranberry sauce evenly over the pastry..
Fold the sides of the square towards the center to where the edges meet in the middle. Then fold again toward the center to where the edges meet in the middle.
Final fold is one half over the top of the other half to where you have 6 layers.
Slice dough 1-inch thick or smaller.
Place cut side up on baking sheet.
Bake for 5 minutes. Flip and bake for the remaining 5 minutes.
Allow to cool and serve.
Welcome to #CranberryWeek!