This easy, rich, and chewy Dark Chocolate Cookie Cake is the perfect treat for Valentine's Day! Bakes up in 15 minutes!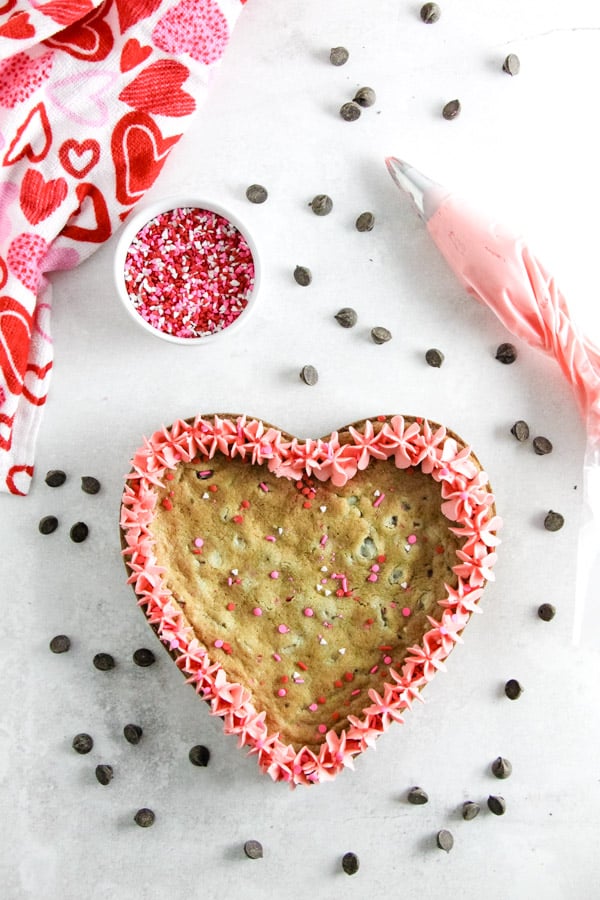 Cookie cakes are such a fun treat! No standing around the oven while you bake trays and trays of cookies! Just put the entire dough into a cake pan and bake!
Click here to save this recipe on Pinterest!
…