Cranberry Apple Strudel is a wintery way to enjoy your breakfast! Bake it up for a cozy treat.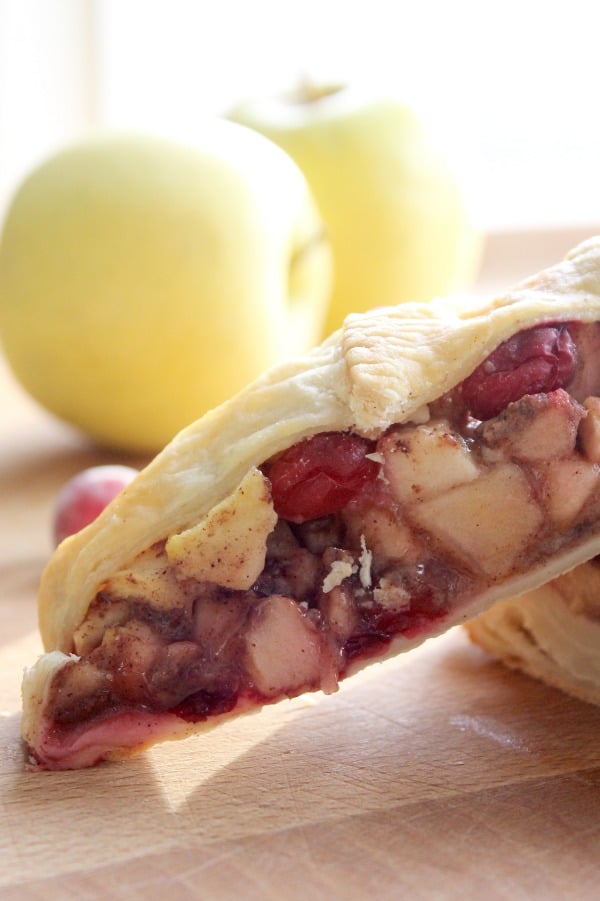 Just because the holidays are over doesn't mean that we can't continue to enjoy cranberries, like this Cranberry Apple Strudel!
Some people seem to think that certain foods can only be eaten at certain holidays. Like turkey at Thanksgiving. I love turkey! Why can't I eat it all year round? Or peppermint.
Maybe in June I really want a peppermint hot chocolate. What's wrong with that? Exactly, nothing. Nothing is wrong with these flavors all year round, in my opinion.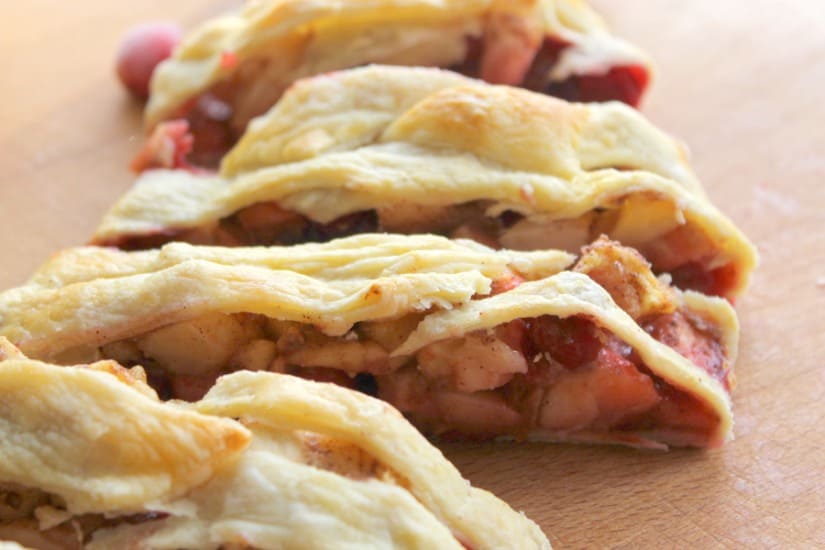 I feel like cranberries gets a bad wrap. We tend to associate it with the sauce that comes from a can that doesn't look appetizing. I being one of those people. That is what my mother served during the holidays and it always looked down right disgusting.
Then I grew up and discovered recipes and uses of cranberries beyond the can. Some of my favorite ways to use cranberries are in these Cranberry Pecan Muffins or Orange Cranberry Turnovers. Seriously life changing, earthy moving recipes!
So now that the holidays are over, I wanted to make sure I shared this strudel with you.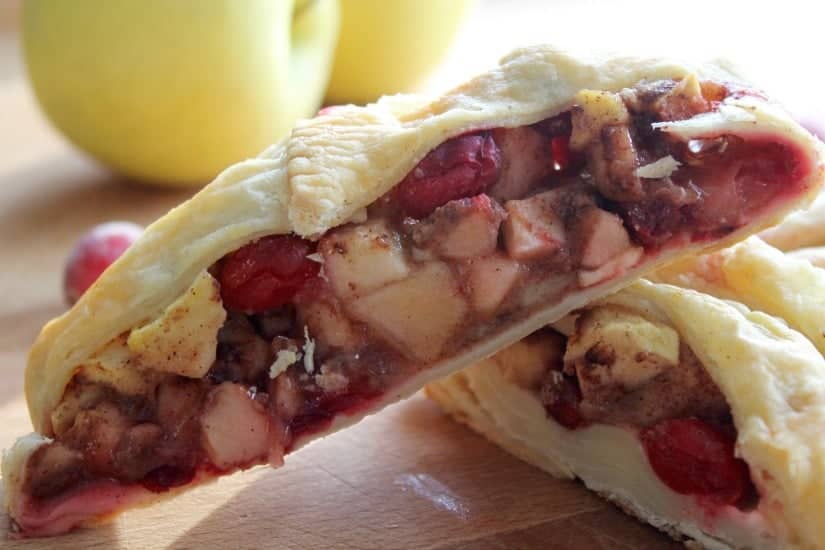 The first time I ever had a strudel was in Italy. My mother in-law made it for us while we were visiting. That was years ago and it has taken me this long to make one for myself. Hers did not include cranberries but it did include apples and nuts.
Strudels are so versatile that you can basically put inside whatever fruit or berry you would like. Apple tends to be the most popular fruit but you can use cherries, raisins, apricots and plums.
Putting this together was super simple. All that I had to do was make my mixture. Cut my puff pastry, place the mixture down the center of the pastry. Fold the strips over and bake! It may seem complicated because of the way you need to cut the puff pastry and fold it over but it really isn't!
I also allowed my dessert to cool completely before I cut into it because I knew the juices would run out and probably make a mess. This Cranberry Apple Strudel Recipe can even be made the day before. ENJOY!