Cranberry Pecan Muffins are perfect for using seasonal flavors for a delicious breakfast treat!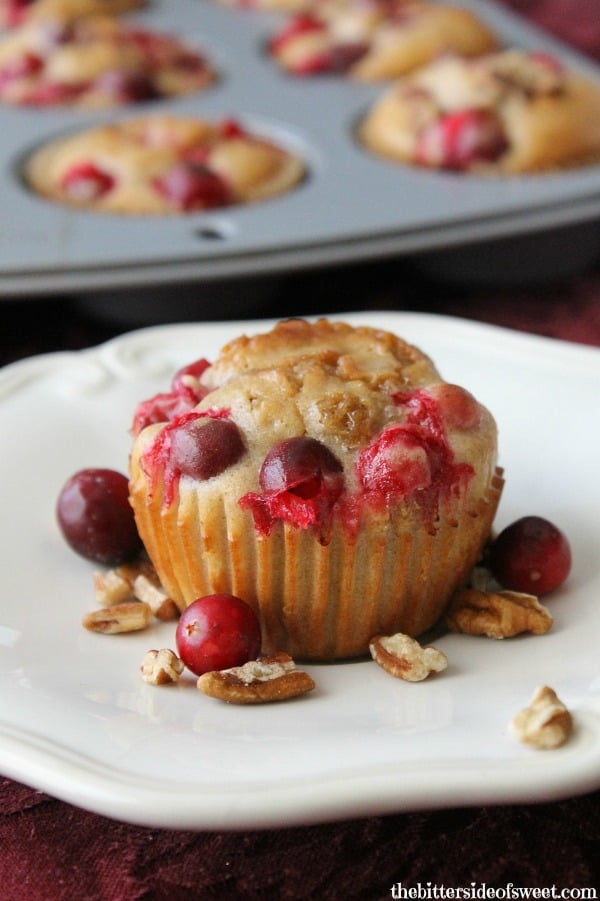 Last week I was on a hunt for fresh cranberries. I looked at three different stores with no luck. I was  texting my friend to have her keep an eye for them. I actually got worried that maybe there was a shortage or something like the pumpkin shortage of 2012! Have no fear they are now popping up in all my favorite stores and the first thing I made was these muffins.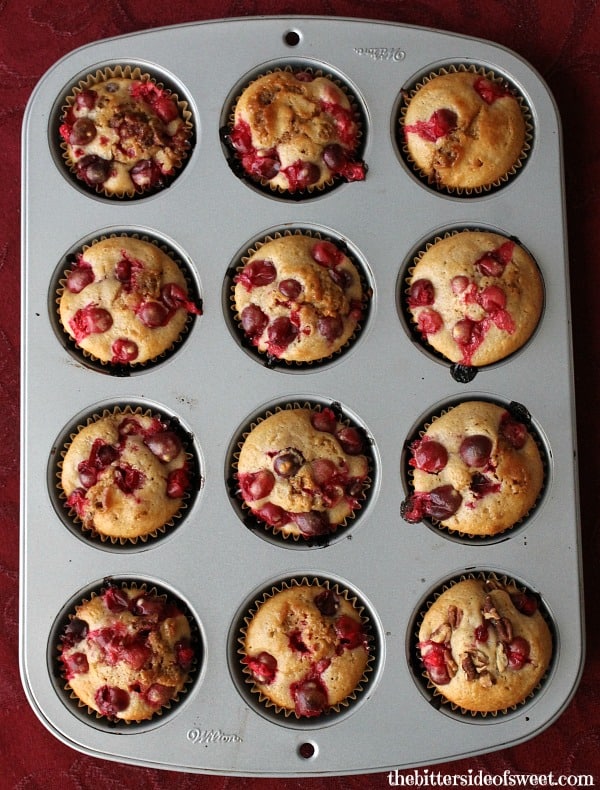 My daughter had an early morning play date last week and of course they wanted a tea party. So I whipped up these muffins and we scarfed them down. The last time she had a tea party we made these blueberry muffins. This time I wanted to use what I had on hand, so I grab some cranberries and pecans. This muffin recipe worked out well because it makes 24 muffins. It made me think these might work well for a breakfast or brunch if you are feeding a lot of peoples. ENJOY!
Cranberry Pecan Muffins
Prep time:
Cook time:
Total time:
Seasonal muffins using fresh cranberries and pecans. Perfect for feeding a crowd!
Ingredients
2½ cups all purpose flour
1 tablespoon baking powder
1 teaspoon cinnamon
1 cup brown sugar
2 large eggs
1 cup milk
1 stick butter, melted
1½ cups fresh cranberries
FOR PECAN TOPPING:
1 stick melted butter
4 tablespoons brown sugar
1 cups crushed pecans
Instructions
Preheat oven to 400º. Grease two -12 cup muffin tins or line with cupcake liner.
In mixing bowl add flour, baking powder, cinnamon and brown sugar. Mix for one minute.
In a separate bowl whisk together eggs, milk and melted butter.
Add to flour mixture. Mix for 20 seconds or until dry ingredients are moistened.
Stir in cranberries.
Using ¼ cup measuring cup. Divide into muffin cups.
Evenly divide pecan topping to the top of each muffin.
Cook for 20 minutes or until tooth pick inserted comes out clean.
Allow to cool for two minutes before removing.
Serve immediately or store in an air tight container for 3 days.