Start your holiday breakfast off with these Chocolate Peppermint Croissants!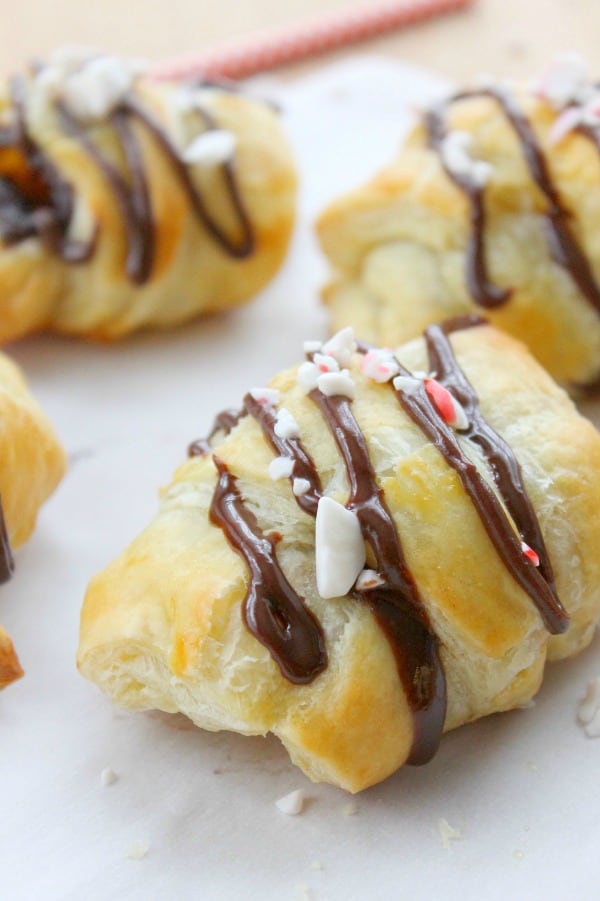 Can I tell you something? I hate winter. Okay, I am pretty sure I am being overly dramatic because of two reasons. One, winter is not even here yet, and two. I love everything that comes with winter such as these Peppermint Cream Cookies, or treats like these Caramel Hot Chocolate Muddy Buddies.
Living only for a year and a half in Indiana, it has helped me to appreciate the different seasons because here we actually get to see them all. In North Carolina, we would go from winter straight to summer and back with very little spring or fall.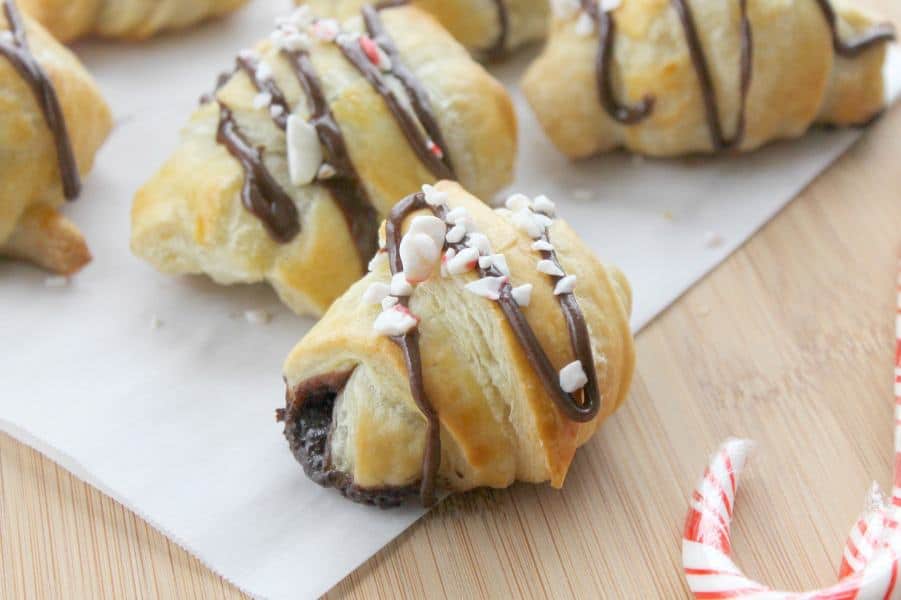 Living in Indiana it has taught me what cold really is. I mean, I thought I knew what it was, but I didn't. I have been fooled my whole life, I tell ya. Anyways, winter brings us Christmas and all things peppermint. It also brings us snow (depending on where you live), time off from school, and Christmas music for weeks on end. These are the things I love about winter.

But the cold. I hate cold. I feel like I am a frozen ice sculpture. But never fear, I sip on lots of hot tea and hot chocolate to keep me warm until the sun appears again and I can come out of hibernation.
So back to my obsession with peppermint. I love it! I look forward to the time of year where it is accepted to be obsessed. My hubby would disagree because he doesn't enjoy it like I do.
Lucky for me, my girls do, and they are more than happy to eat all of the peppermint treats that come out of my kitchen.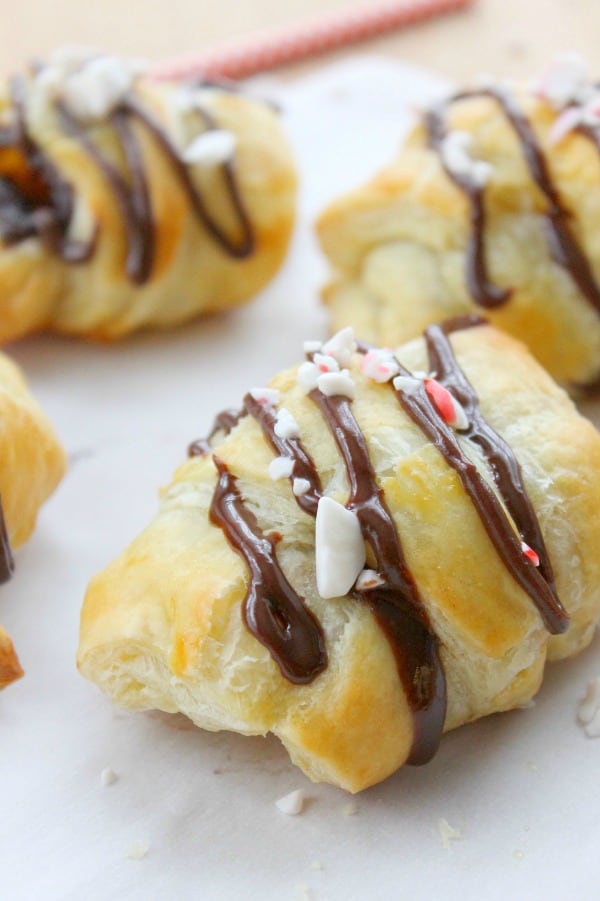 It was only natural for me to want to add peppermint to puff pastry in some manner. I decided to make it simple for you. These Chocolate Peppermint Croissants only take 4 ingredients!
One thing to note about the recipe is that I froze my ganache before putting it into the pastry. The ganache has a mind of its own, and if you don't seal your croissants correctly you may have it all over your sheet pan. In fact, I am sure you will have some of it melt out, but never you fear there is plenty left in the center for you to enjoy! Make sure to check out this Chocolate Peppermint Croissants Recipe!