These Peppermint Chocolate Dipped Pretzels are an easy last minute treat! A delicious sweet and salty snack!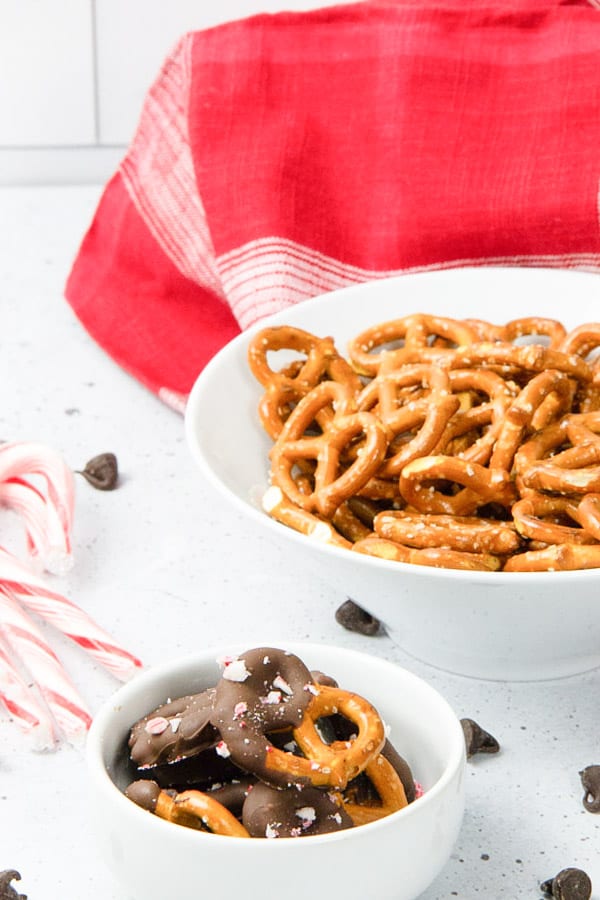 Every year we dip pretzels in chocolate and it is literally the best thing ever! We've tried it with white chocolate, milk chocolate and dark chocolate! This recipe is super flexible and adaptable to anything kind of chocolate or sprinkle you want to add on top!
Click here to save this recipe on Pinterest!
…