These White Chocolate Oatmeal Raisin Cookies are super moist and delicious! Quick to make and perfect for afternoon making!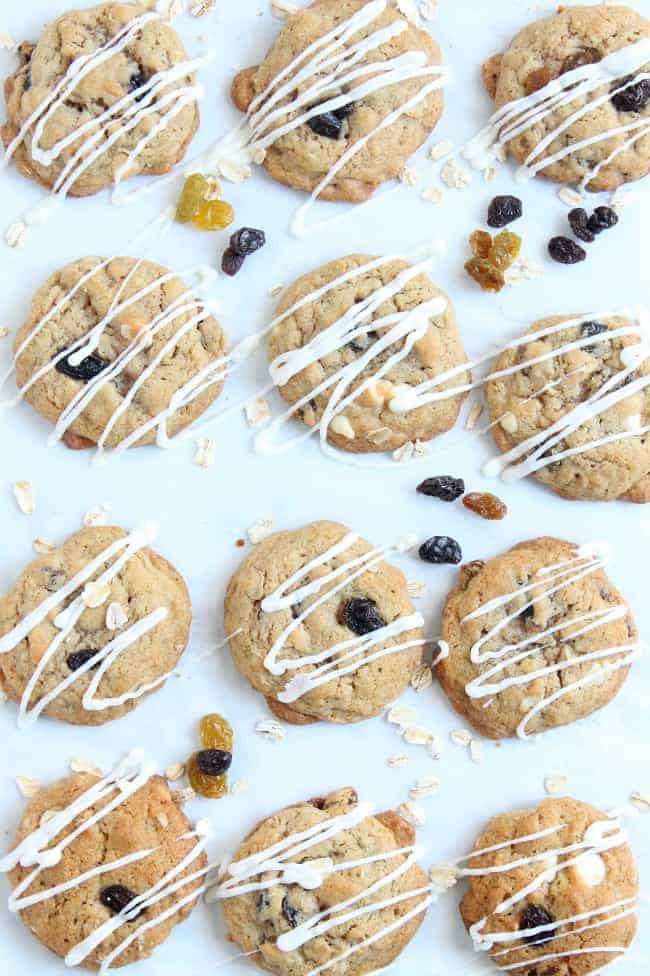 Today is the last day for Christmas cookies week and I cannot be more excited about today's recipe.
It's actually my favorite recipe of all three. Which is kind of surprising because I thought these cranberry white chocolate chip cookies were my favorite until I made these white chocolate oatmeal raisin cookies.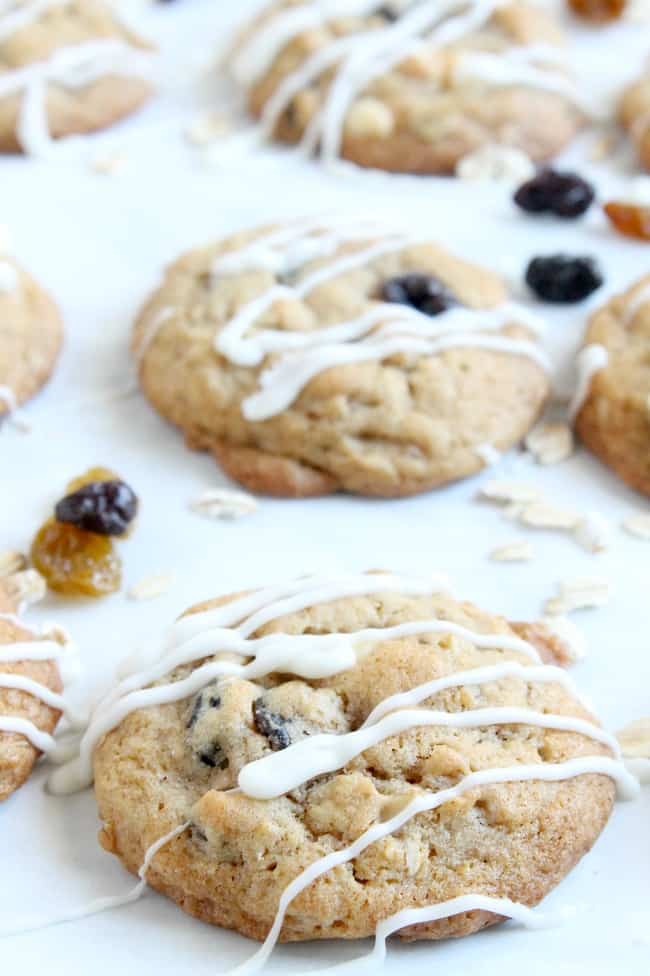 They are super soft, moist and you can taste the cinnamon along with the raisins and that drizzle of white chocolate just makes them perfect!
I decided to add golden raisins along with regular raisins. Not for any particular reason but just because I liked the color! You can absolutely use one or other, or both!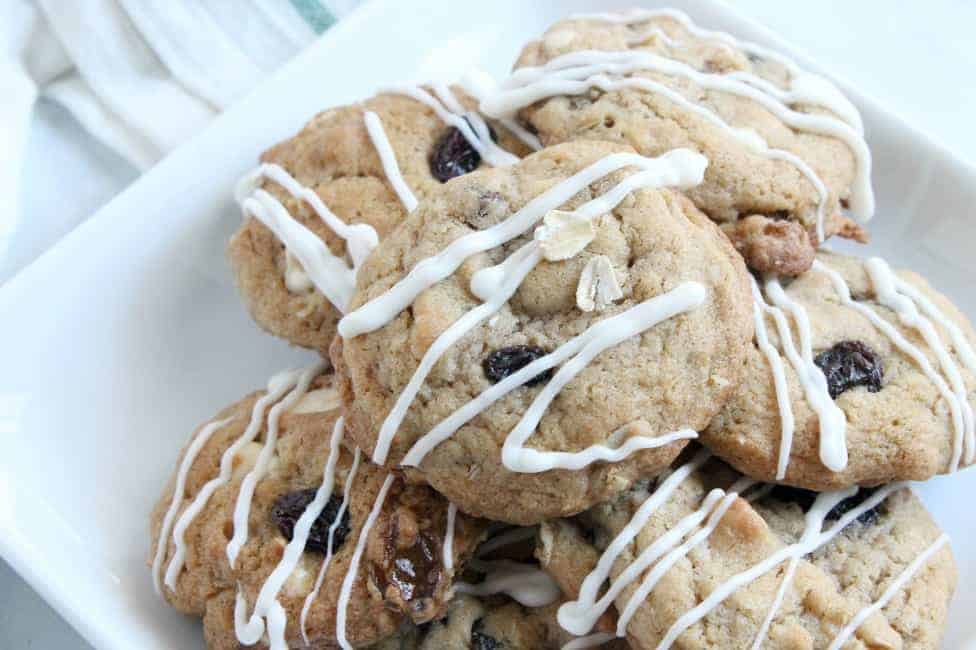 Thanks for joining me this year for Christmas Cookie week. Don't forget to hop on over to all of the other Christmas cookies and have a look.
Make sure you check out these cranberry white chocolate chip cookies from Monday and these toffee chocolate chip cookies from Wednesday and all of the other different cookie recipes listed on those post!
MORE COOKIE RECIPES: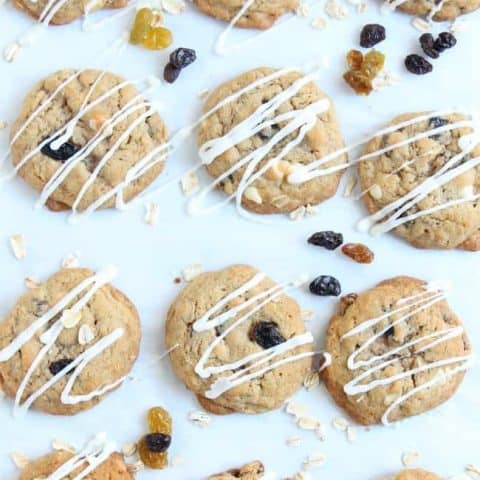 White Chocolate Oatmeal Raisin Cookies
Ingredients
1 stick butter, melted
⅓ cup brown sugar
⅓ cup sugar
1 teaspoon vanilla
1 egg
1 cup flour
1/2 cup oats
½ teaspoon baking soda
1 teaspoon cinnamon
1/4 cup white chocolate chips
¼ cup golden raisins
1/4 cup raisins
Instructions
Preheat oven to 375 degrees. Line baking sheet with parchment paper, set aside.
In large bowl add melted butter, brown sugar and sugar. Mix.
Whisk in vanilla and egg.
Sift into sugar mixture flour, oats, baking soda and cinnamon.
Stir in white chocolate chips and raisins.
Bake for 9-11 minutes or until golden brown. Allow to completely cool.
Serve and ENJOY!
Recommended Products
As an Amazon Associate and member of other affiliate programs, I earn from qualifying purchases.
WANT TO CONNECT MORE WITH THEBITTERSIDEOFSWEET? FOLLOW AT:
Facebook | Pinterest | Instagram | Twitter