Making Strawberry Cream Cheese Danishes should probably be on your weekend agenda stat. They're so easy, and completely irresistible.
So you may be saying, didn't you just post a lemon raspberry danish? And I am going to say yes, yes I did.
There is a reason I did these recipes back-to-back. Fresh berries are in season and I want to use as many of them as I can before they are all gone!
Click here to save this recipe on Pinterest!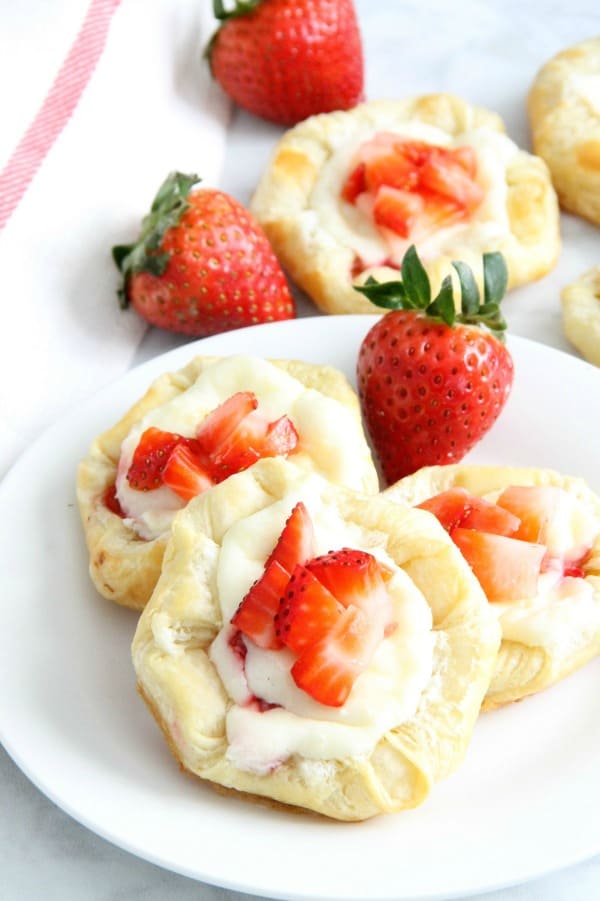 What better way to use them then in breakfast pastries!
For the last two months I've spent a lot of time at my parents' home, nursing my mother back to excellent health. While I was there, I made my family some danishes.
I really love the lemon-flavored ones, but decided to give strawberry a chance.
The first time I made theses I just did a plain cream cheese and added fresh strawberries. The second time I made them I cooked some strawberries under the cream cheese.
This was the perfect way to make them. It gives you a more scrumptious bite every time!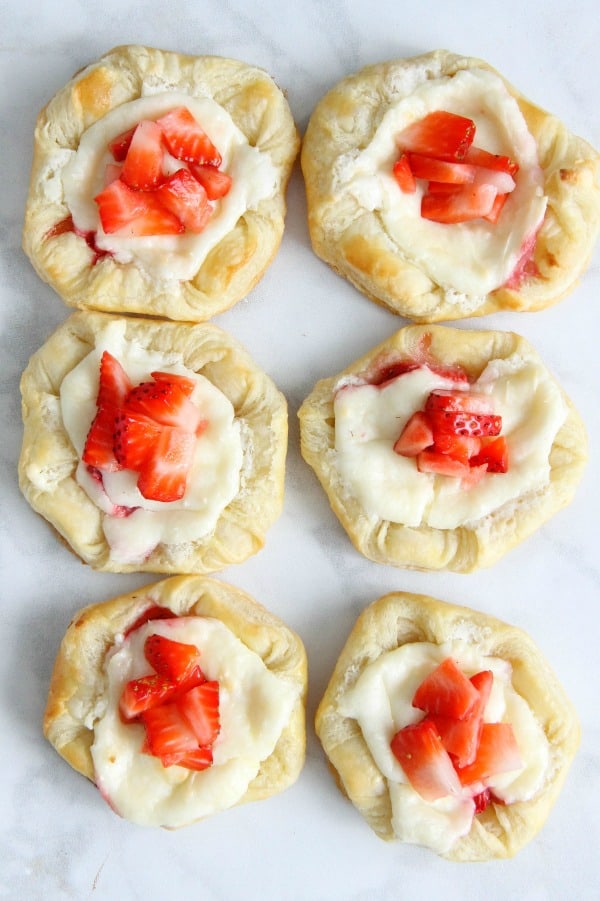 HOW TO MAKE THE PASTRY?
Making the pastry is pretty simple. Your puff pastry needs to be thawed. It only needs to be at room temperature for about twenty minutes.
This is easily done while you heat your oven and make your filling. Each puff pastry sheet will be cut into four large squares so you will have eight pastries in total.
You can absolutely make your squares smaller, which I did lots of times!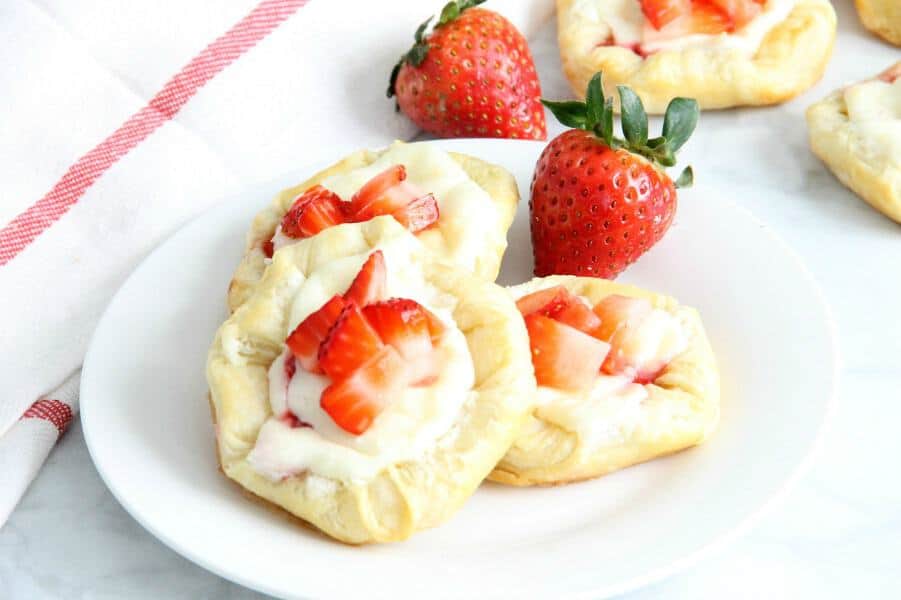 HOW TO MAKE THE FILLING:
For the filling you only need two ingredients; the cream cheese and sugar. I do recommend that your cream cheese be at room temperature. It really helps with whipping in the sugar.
Also, try not to add more than two tablespoons to the tops of your danishes. It will start to overflow during the cooking process.
Lastly do not skip the egg wash! It helps keep the pastry in place because it will rise a lot while cooking, but will deflate when cooling off.
The egg wash also makes it have that lovely golden-brown coloring to these strawberry cream cheese danishes!
For more strawberry recipes try this strawberry sour cream pound cake and this easy strawberry crisp!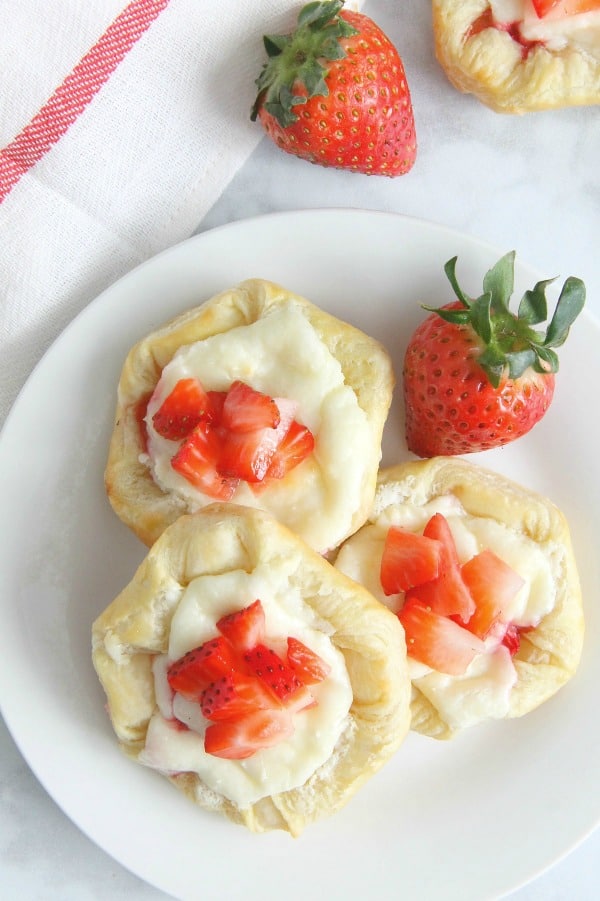 Want to follow along?
If you're on Facebook come check out this fun little group I've got going on. Instagram is a fun resource I'm using right now. If you make any recipes make sure to tag them #bittersideofsweetrecipes so I can see your creations!
Want to connect more with The Bitter Side of Sweet? Follow at:
Facebook | Pinterest | Instagram | Twitter
Other breakfast recipes that include strawberries that I think you might like!