Puff Pastry Beignets are here for you when you're ready to let the good times roll. They don't have to just be for Fat Tuesday!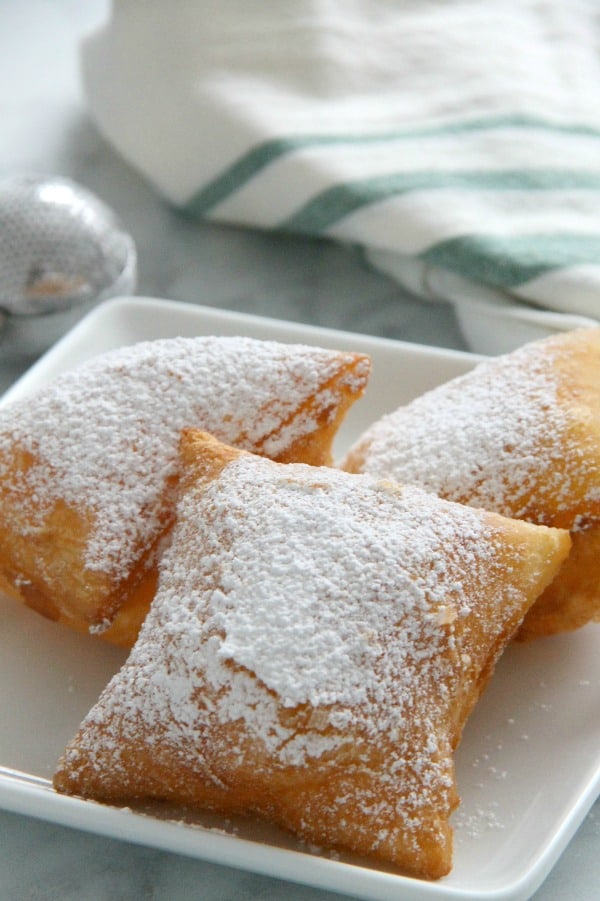 Click here to save this recipe on Pinterest!
When it comes to Mardi Gras or Fat Tuesday I am all about eating all of the fried foods! It's the best part, right?
For this year I decided I wanted to make beignets with puff pastry because it is super easy. Like so easy it hardly counts as a recipe. There is no making the dough, waiting for it to rise and then cooking it.
You could always go a different route and skip the frying all together if you want. This
double chocolate cupcakes
seems like a delicious alternative!
But if you are like me and want to stick to the fried foods, let me tell you how it's done.
Why use puff pastry? Using puff pastry allows me to just cut up my pastry and throw it right into the fryer! It doesn't get much easier than that! It even works best if the pastry is frozen.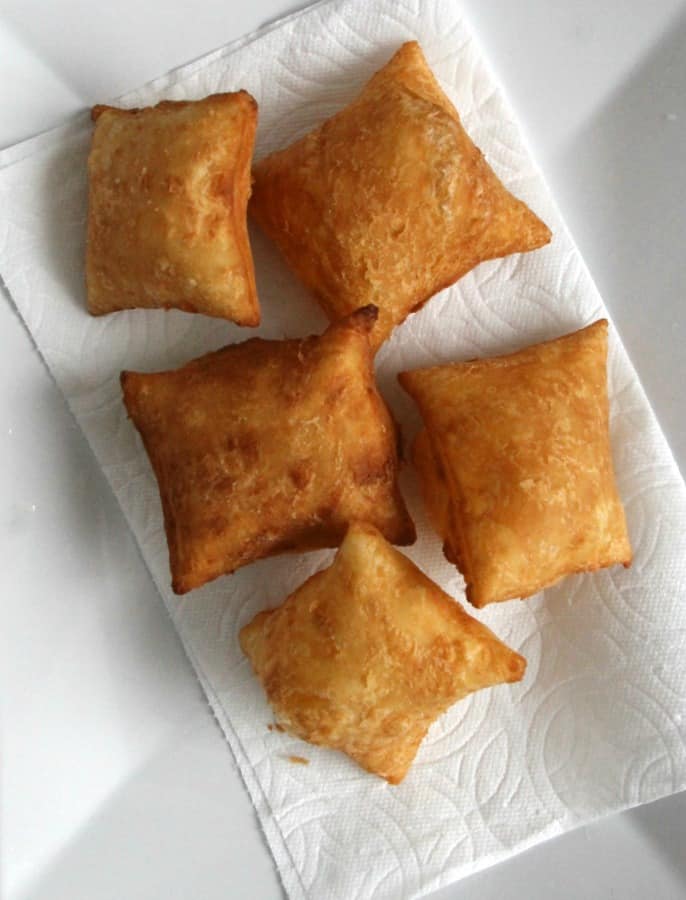 So for Mardi Gras or Fat Tuesday, in Italy we call it Carnevale, you will find lots of different types of fried dough. What we normally make at home is crostoli.
These are basically just strips of dough fried and topped with powdered sugar. Same concept just made a little differently.
How long does it take?
Using the puff pastry takes you from an hour or so in the kitchen to only about 20 minutes. You can't beat that! Am I right?
Using one sheet of puff pastry you can get anywhere from 9-12 beignets depending on the size. I stuck with 9 just to make then a little bigger. Once my pastries were fried I topped them with a lot of powdered sugar which makes them sweet!
If you are looking for more sweets to make for Fat Tuesday how about these Mint Chocolate Donut Holes or these Mint Chocolate Cinnamon Sticks?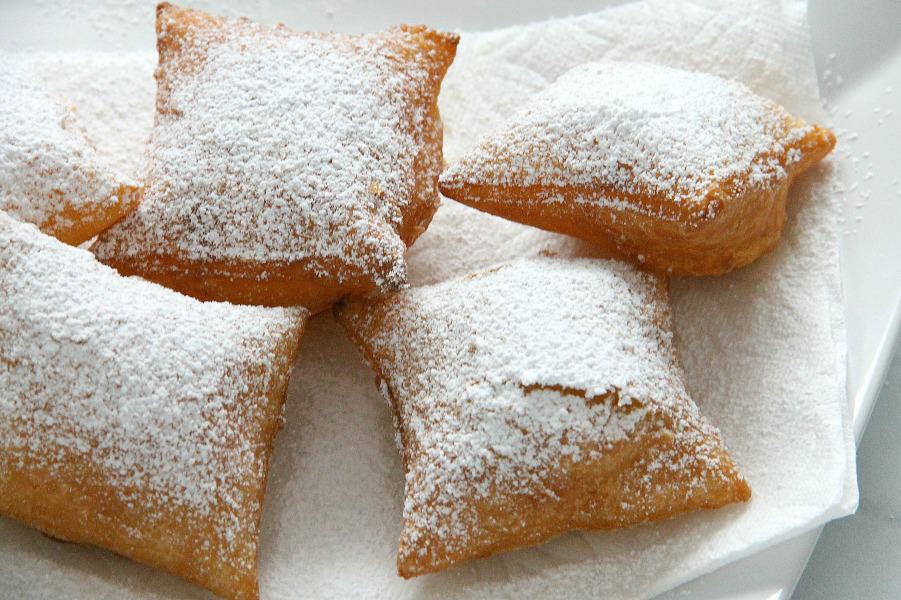 Want to follow along?
If you're on Facebook come check out this fun little group I've got going on. Instagram is a fun resource I'm using right now. If you make any recipes make sure to tag them #bittersideofsweetrecipes so I can see your creations!
Want to connect more with The Bitter Side of Sweet? Follow at:
Facebook | Pinterest | Instagram | Twitter