Puff Pastry BBQ Chicken Pizza will make parents and kids happy! It's an easy weeknight dinner that everyone will go crazy for!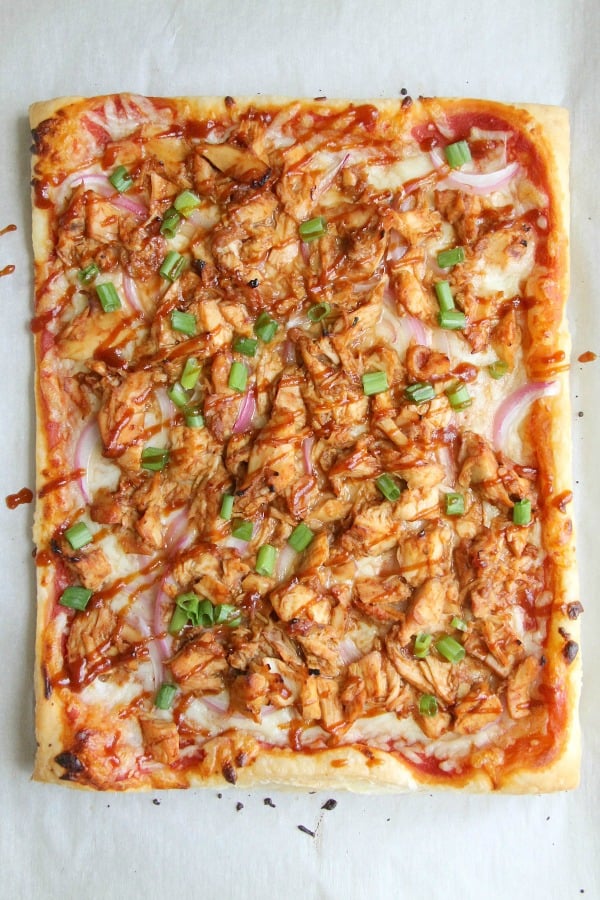 Click here to save this recipe on Pinterest!
You guys! I am super excited about this pizza I made for you!
On a normal Saturday, the kids are getting a basic cheese and pepperoni pizza. This particular Saturday I decided to mix it up a bit!
First we made this this Puff Pastry BBQ Chicken Pizza. Then we made a buffalo chicken puff pastry pizza that will be coming to you in a few weeks!
I will say, it was difficult deciding which one was better. I will let you decide!
Remember when I told you my washer broke? Well I got a new one.
The last few I've had have been front-load washers. This time around we decided to get a top load.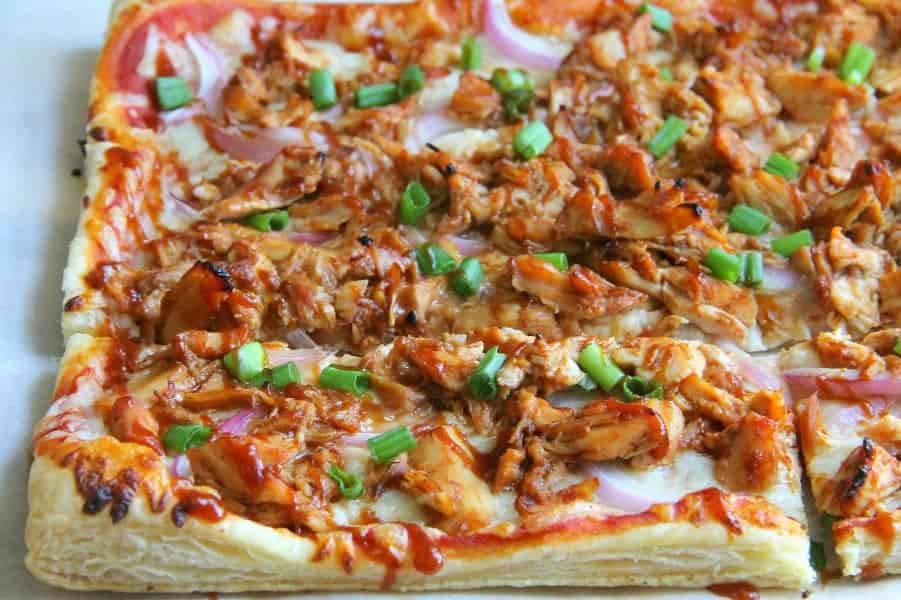 You know, we are aging, and hoping that this washer last at least another ten years, we decided for our backs' sakes, we'd get the top load.
I'm kind of loving it. I do not have to worry about mildew like I did with my front load, so that's a plus!
My 9-year-old is not. She was so disappointed that she could not do the laundry because she no longer can reach inside the washer.
I think I need to get her a step stool or something. Definitely do not want to stop her if she wants to do the laundry! LOL!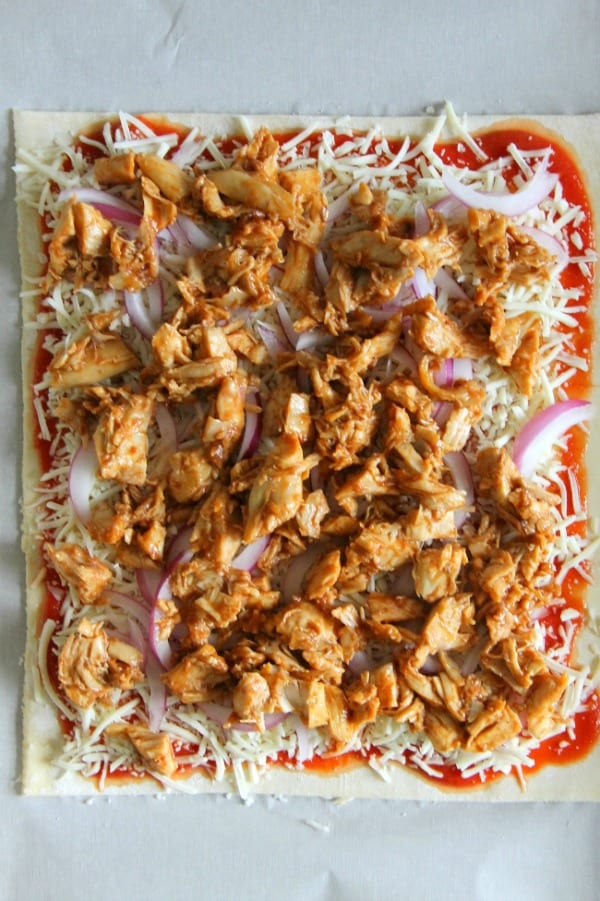 What kind of chicken to use?
So when it comes to this pizza I made it super simple like the Puff Pastry Pepperoni Pizza I made for you guys a few months back.
I decided to buy a rotisserie chicken instead of cooking my own. This definitely cut down on prep time and cook time, which is a plus in my book!
You will have a lot of chicken left over, so I saved mine to make another pizza and I saved some to make a chicken salad during the week! I love it when I can get a few meals out of one ingredient!
Let me know what kind of toppings you like on your pizza!
Definitely going to be making more! ENJOY!
Need a sweet treat to go along with your pizza? Here you go!
Try this No Bake Banana Pudding Cheesecake or this Strawberry Sour Cream Pound Cake!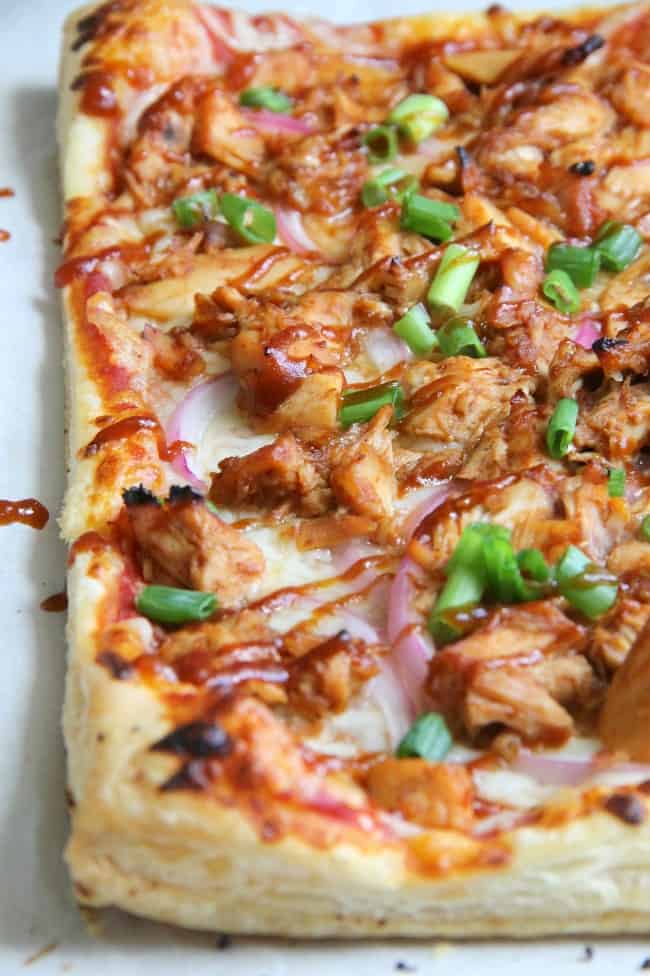 Want to follow along?
If you're on Facebook come check out this fun little group I've got going on. Instagram is a fun resource I'm using right now. If you make any recipes make sure to tag them #bittersideofsweetrecipes so I can see your creations!
Want to connect more with The Bitter Side of Sweet? Follow at:
Facebook | Pinterest | Instagram | Twitter
If you are looking for a few other bbq chicken recipes how about these!