Super simple Pepperoni French Bread Pizza! Bakes up in 15 minutes! Cheesy, full of spices with a crunchy french bread crust!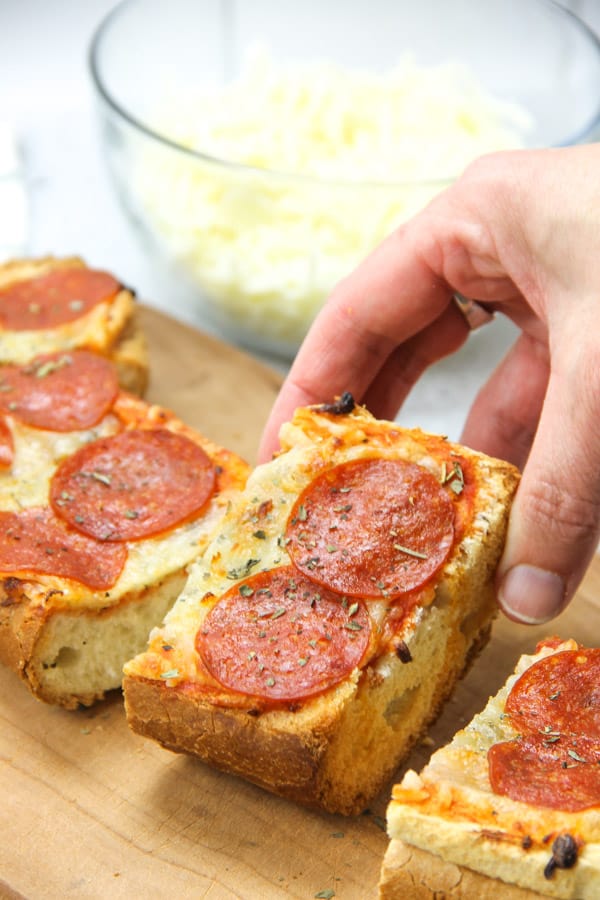 You may not know this but I have an obsession with pizza. It's true, I love it! We made it homemade once a week with my easy pizza dough, but there are times where I just need a bread and we order out or I make french bread pizza!
Click here to save this recipe on Pinterest!
…