Puff Pastry Pepperoni Pizza is the way to get pizza on the table in minutes! You'll never have an excuse for delivery again.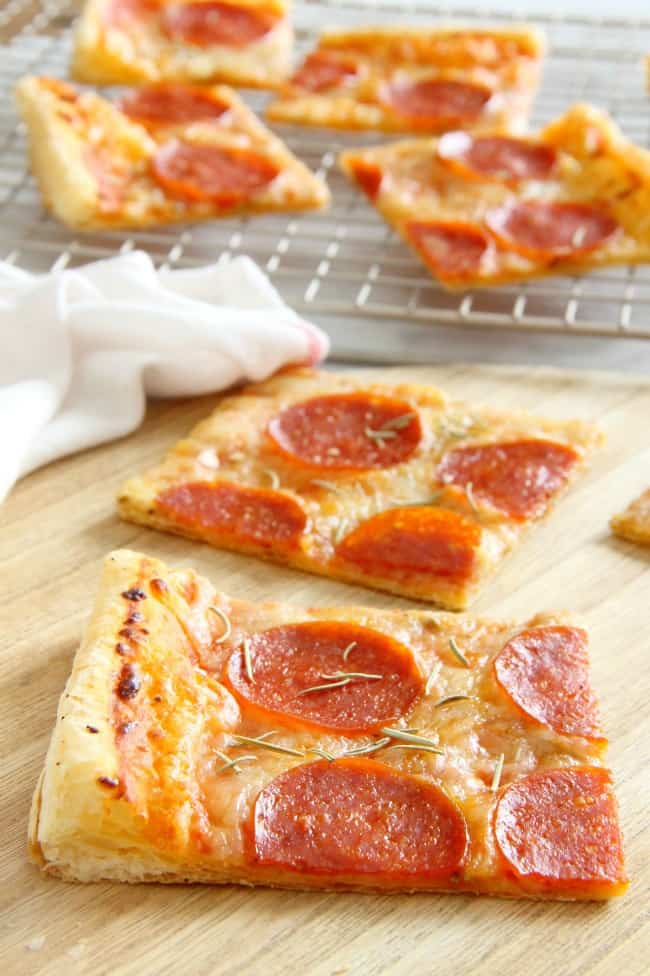 This Puff Pastry Pepperoni Pizza is seriously life changing! Now how could that be? Well you see, I make homemade pizza every single Saturday that we are home and sometimes when we are traveling too.
So when I decided to use puff pastry to make pizza that was a big deal for me because I also make my own pizza dough. Sometimes I have the dough frozen in the freezer and I just pull it out early Saturday morning so it is ready for the evening but most of the time I am making the dough early afternoon and letting it rest before I make the pizzas in the evening.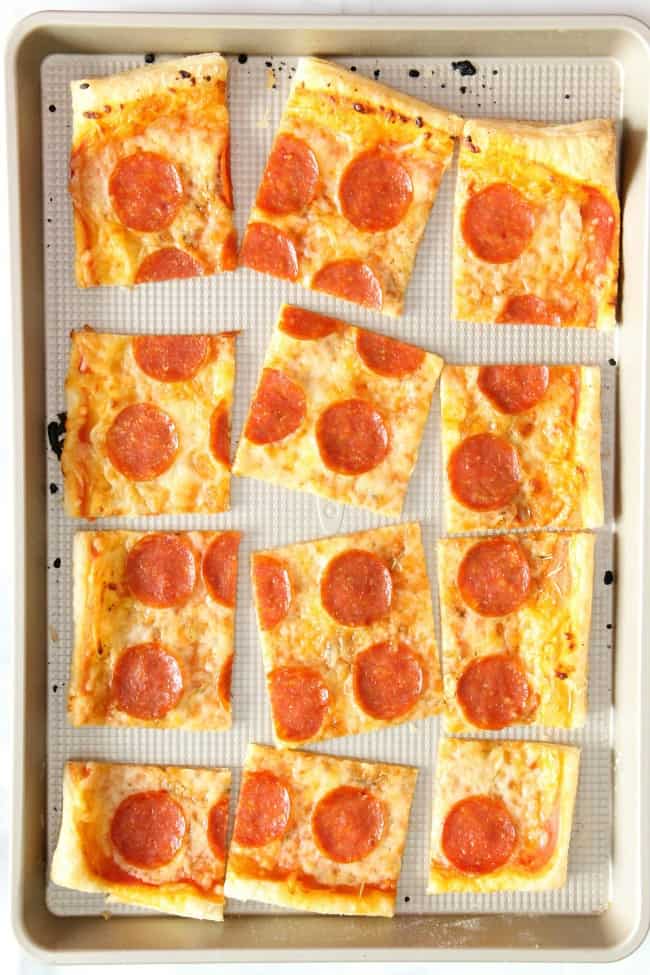 To have a premade dough ready to go really was kind of awesome. I first tested it out by making it for myself one day for lunch. It's just me at home and I am not always eating really good for lunch therefore I went out on a limb and made it.
Self control was not my friend that day. I was so tempted to eat the entire pizza, it was that good. Eventually I did save a few slices for the kids so they could eat it for an afternoon snack!
The best thing about this pizza is that by time your oven has come up to the right temperature your puff pastry is ready to be rolled out. There is really not that much time from start to finish which is always a plus in my books!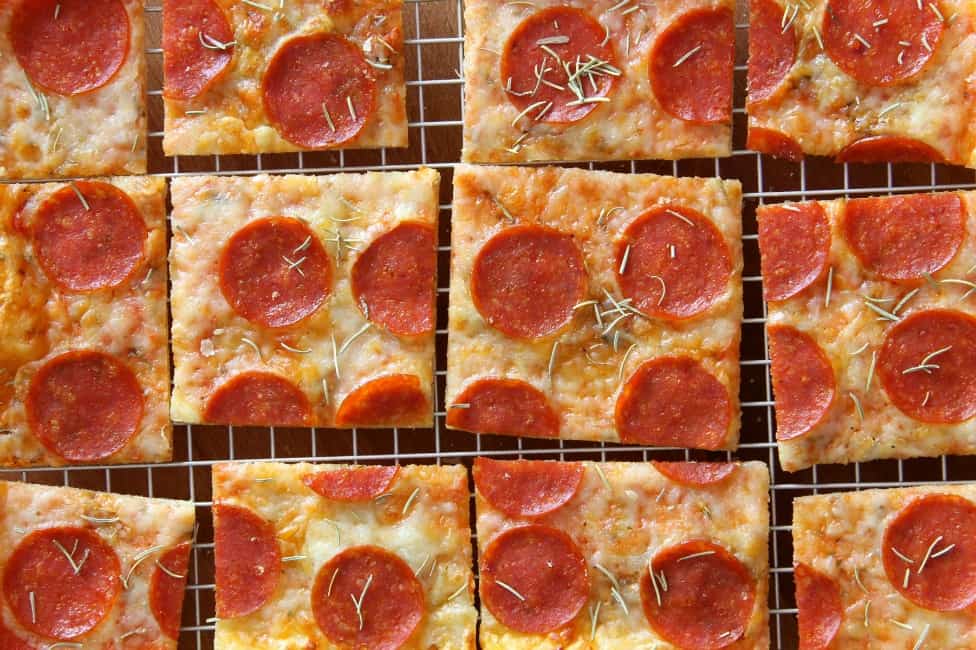 Now how did it go over with the family you ask? It went well, except for my husband. Don't get me wrong he liked it but he didn't love it like me. He thought it was too buttery because you know puff pastry is all about the butter.
I personally didn't taste the butter, I tasted the deliciousness of the sauce, pepperoni and cheese!
If you are looking for more pizza recipes check out this sausage arugula pizza or this blue cheese prosciutto pizza! And as always don't forget to try this Puff Pastry Pepperoni Pizza!