This Prosciutto, Fig and Goat Cheese Star Bread is a stunner for the table. With only four ingredients and ten minutes of prep, it's the perfect appetizer!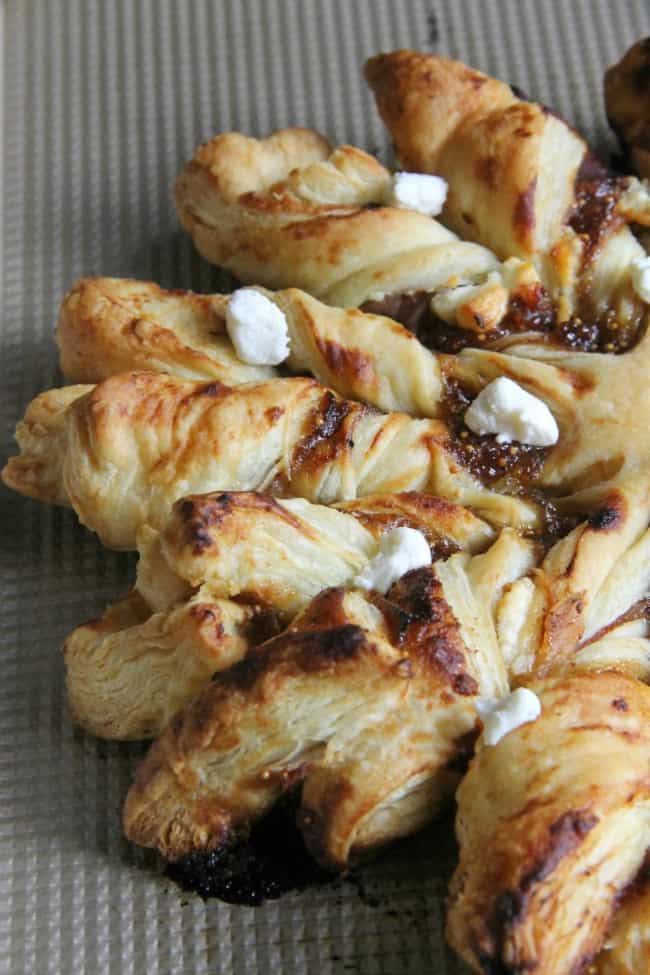 My first experience with prosciutto is when I lived in Italy. It is definitely one of those types of meat that you either love or hate. I was instantly in love when I tried it. You could absolutely put it on this blue cheese prosciutto pizza or you could eat it all by itself.
Typically you will find it wrapped around cantaloupe which I despise but we won't get into that!
In the food world I have definitely seen lots of recipes with the combination of prosciutto, goat cheese and fig but I was trying to figure out how I would put that into a recipe with puff pastry.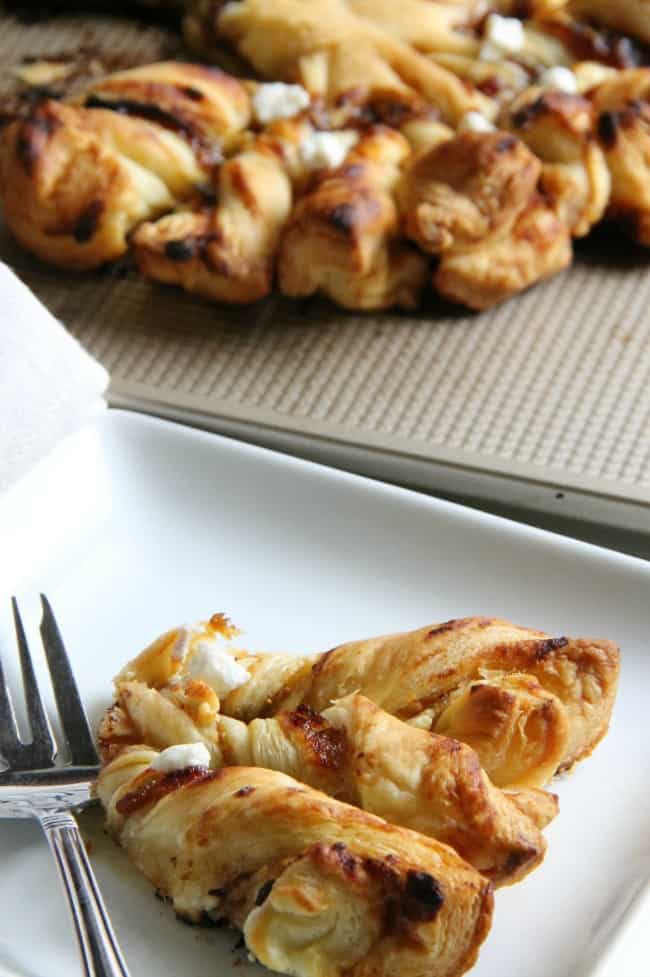 After doing some research into recipes about star breads that you could make with puff pastry I decided that I would give this one a try.
Now while I wanted to add fresh fig to this recipe I was out of luck finding any so instead I decided to use a fig spread. It took me forever to find it in my grocery store, but I was actually able to locate it near the goat cheese.
So why did I pick goat cheese? Well I just love it. It is a super soft cheese that has kind of a tartness to it. With this recipe I decided to use a honey goat cheese to add a bit of sweetness that ended up tasting great with the fig spread.
To put this Prosciutto Fig and Goat Cheese Star Bread together you will need to have some patience. Definitely do not do this in a rush because it taste some time to cut the strips and twist them together.
Spreading the fig spread onto the puff pastry was super simple to do. Letting your goat cheese get too soft is not a good idea, I had some difficulty with it. Make sure it is nice and cold so you can crumble it right onto the top of your fig and prosciutto. ENJOY!
Interested in a few more savory puff pastry recipes? How about these caprese tarts and this puff pastry pepperoni pizza!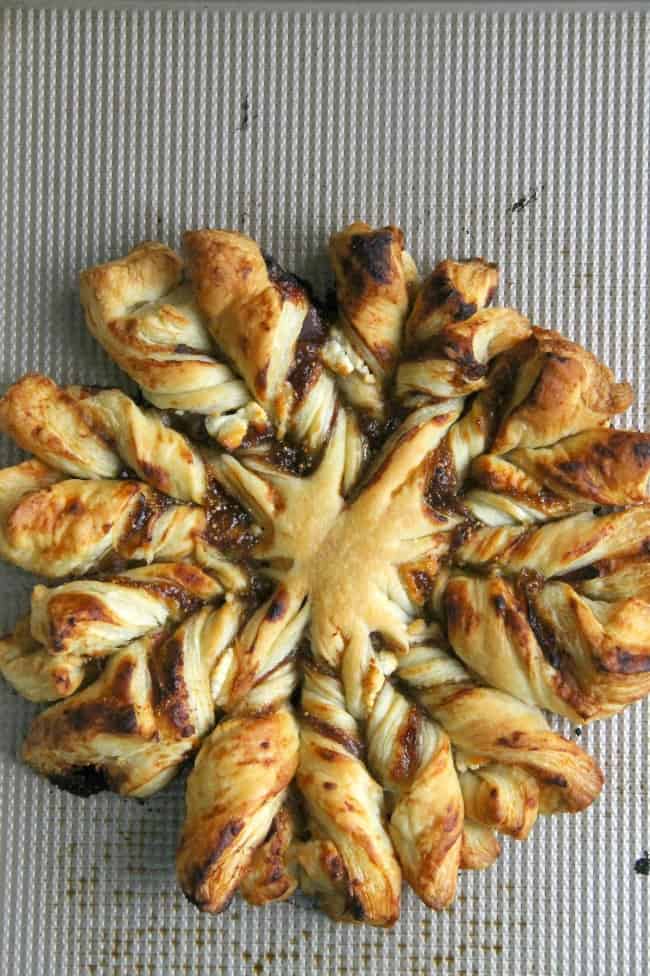 WANT TO CONNECT MORE WITH THEBITTERSIDEOFSWEET? FOLLOW AT:
Facebook | Pinterest | Instagram | Twitter