This Chicken Cordon Bleu Puff Pastry is a twist to a classic French recipe.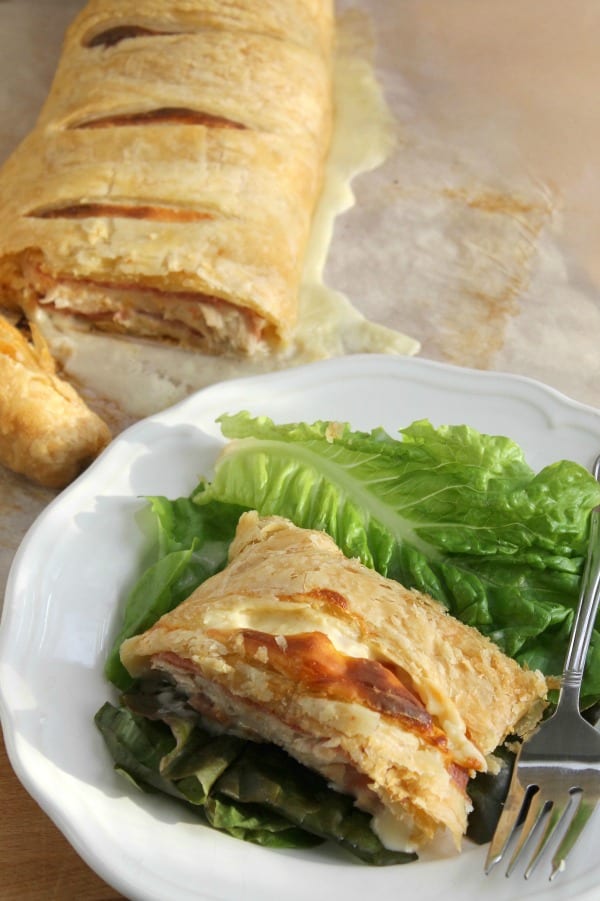 If you have never had Chicken Cordon Bleu in any form you must stop and make this immediately. This dish is a combination of chicken, ham and cheese. But not just any cheese, swiss cheese. I have to be honest, I never had chicken cordon bleu homemade until I made this. Growing up my mom always bought the frozen kind that we could just heat up in the microwave. For me it was something super amazing that only took a few minutes to cook. I also remember buying them in my early 20's; still thinking it was the best thing since sliced bread.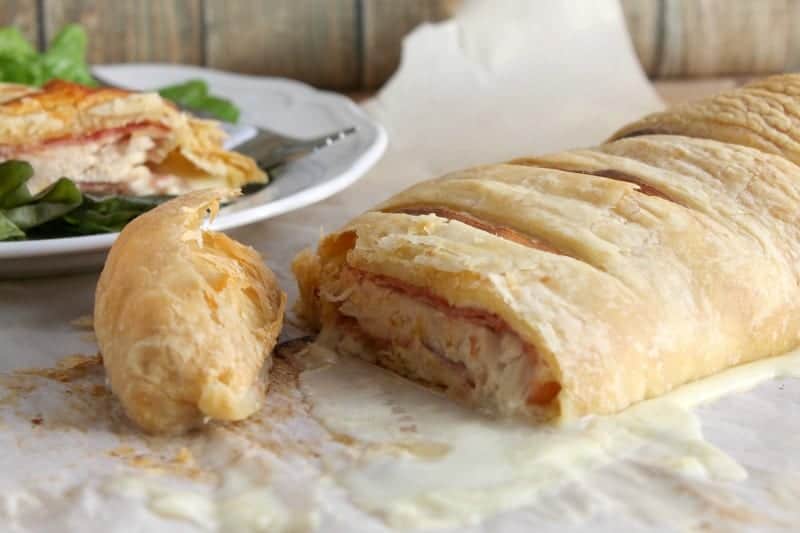 But then I made this! The first time I ate something stuffed inside of puff pastry was when I made croissants, but this time I decided to go with a savory dish with this puff pastry chicken cordon bleu, that brought back lots of childhood memories.
What I love about this dish is that it can feed a small group of people or a large crowd.
I set out using just one sheet of the puff pastry but I then realize that my family was going to gobble this up quickly, so while the first one was cooking I set out preparing the second puff pastry.
The whole process takes about an hour and this is including allowing your pastry to thaw for a little while on the counter top.
Check out the Puff Pastry Chicken Cordon Bleu Recipe over at Food Fanatic!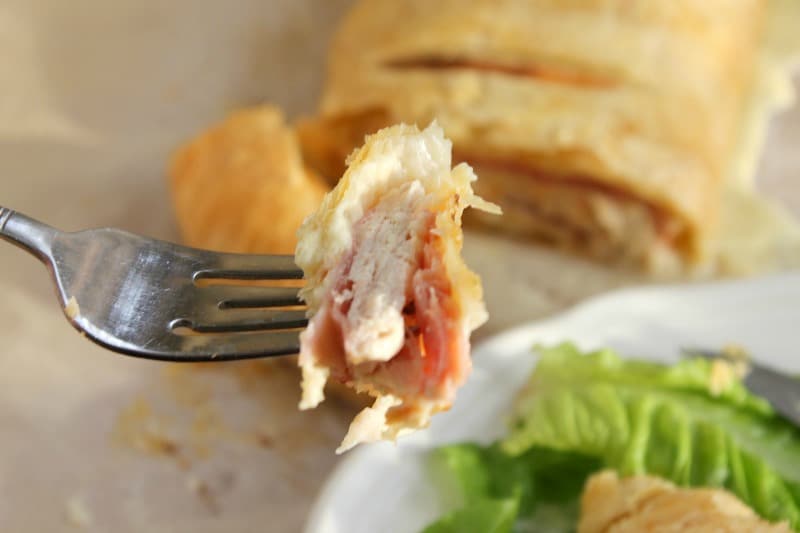 A few tips to get you started:
Make sure you allow your pastry to defrost for at least 20 minutes. I would recommend no less than that and no more than 30.

I would recommend slicing your chicken breast into thin slices. This just helps with the cooking process.

Have all of your ingredients ready to go, so once the puff pastry is thawed you can quickly add the chicken, ham and cheese.