Start off your holiday breakfast with these Orange Cranberry Turnovers! A perfect combination of sweetness and a little bit of tart!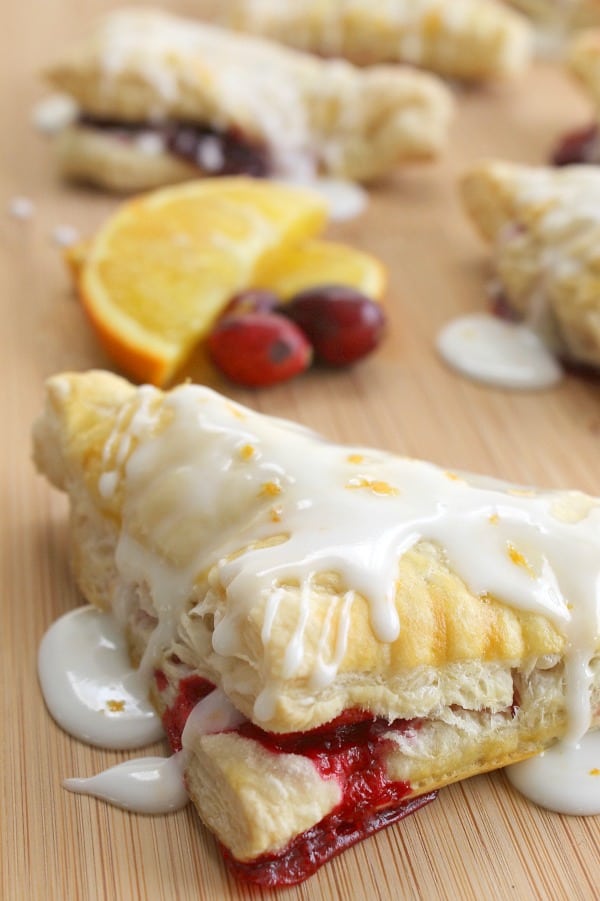 Welcome back you guys for day 2 of Cranberry Week! So are you ready? Ready for turkey day tomorrow?
I think I am! I did a lot of prepping and freezing ingredients over the last few weeks so today and tomorrow would not be so stressful!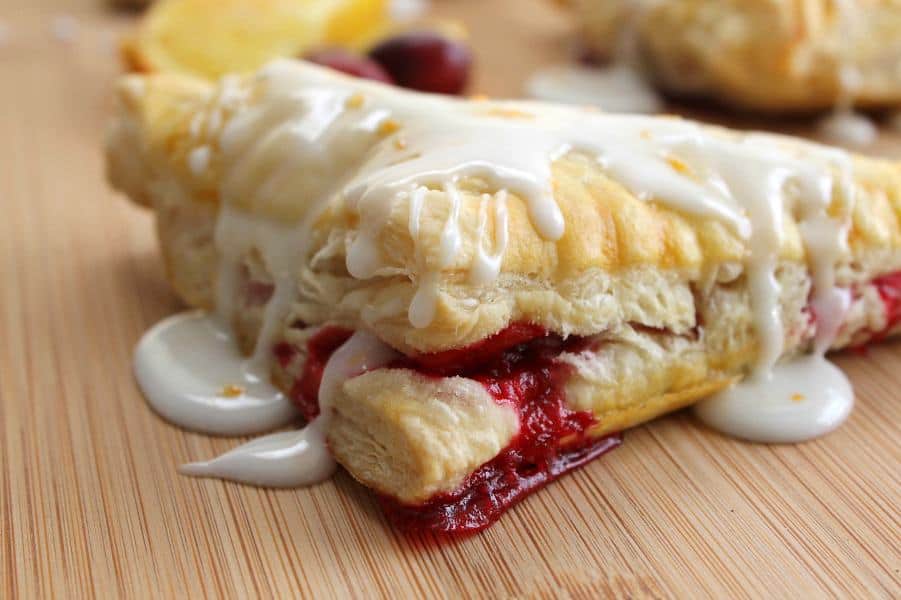 These pumpkin pie turnovers were such a big hit in my house I thought it would be fun to make them with cranberries.
This time I took them to work to let my co-workers enjoy them! They seemed pretty pleased with that, though my family was sad they missed out on getting to eat all of these wonderful turnovers!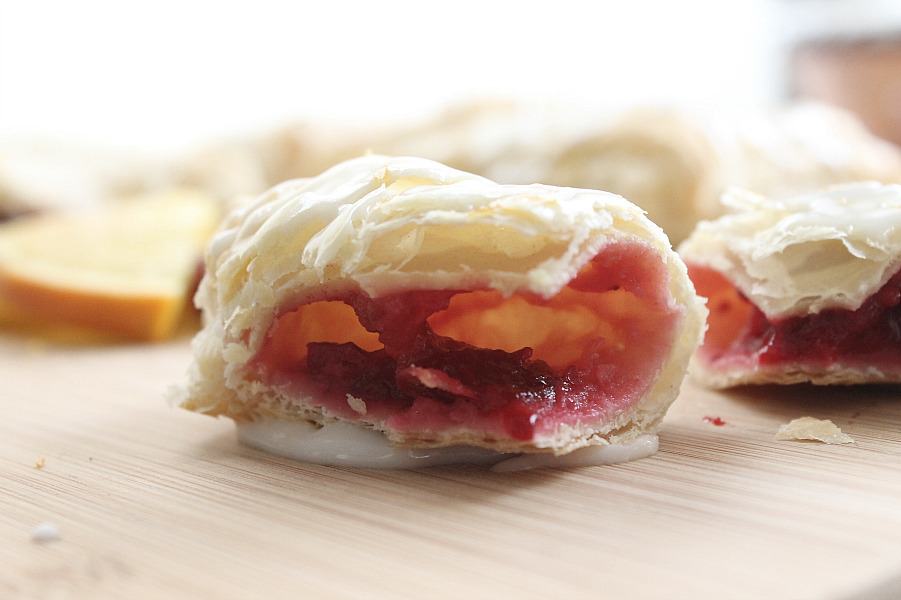 I think these would be a great breakfast to wake up to tomorrow! I may even surprise the family with theses! Shhh! Don't tell them!
So don't forget to scroll to the bottom and get all of the recipes that we are making today for Cranberry Week and make sure you check out these Cranberry Cheesecake Brownies and these Cranberry Palmiers! ENJOY!
Want to connect more with TheBitterSideofSweet? Follow at:
Facebook | Pinterest | Instagram | Twitter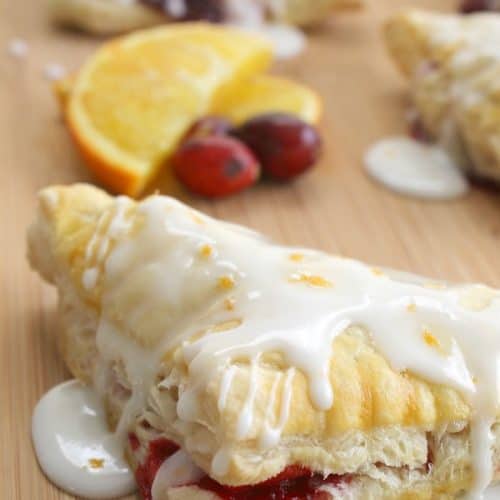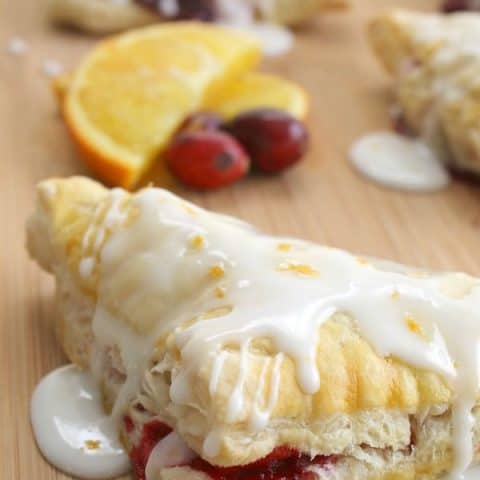 Orange Cranberry Turnovers #CranberryWeek
Ingredients
I sheet puff pastry, thawed
1 cup cranberries, washed
2 tablespoons water
2 tablespoons juice from an orange
1 1/2 tablespoons sugar
egg wash
1 cup powdered sugar
1-2 tablespoons milk
orange zest
Instructions
Preheat oven to 400°F. Line baking sheet with parchment paper, set aside.
In small pot, add cranberries, water, orange juice and sugar. Stir and allow for mixture to come to a boil.
Continue to boil for 10 minutes or until all of the liquid has evaporated. Cool completely.
Roll out puff pastry. Cut into 6 equal squares. Transfer to baking sheet.
Evenly divide cranberry sauce slightly off-center in each square.
Fold the turnovers in half diagonally, to create triangular turnovers. Press the edges with a fork to seal.
Brush each with egg wash.
Bake turnovers for 25 minutes or until golden brown. You may see the filling oozing out.
Remove from oven and place on cooling rack. Allow to cool for 5 minutes.
For the drizzle, mix powdered sugar, orange zest and 1 tablespoon milk at a time to keep thick consistency.
Drizzle over turnovers. Serve and ENJOY!
Welcome to #CranberryWeek!