Chocolate Hazelnut Crinkle Cookies are impossible to resist. They're made with the sweet addition of creamy hazelnut spread!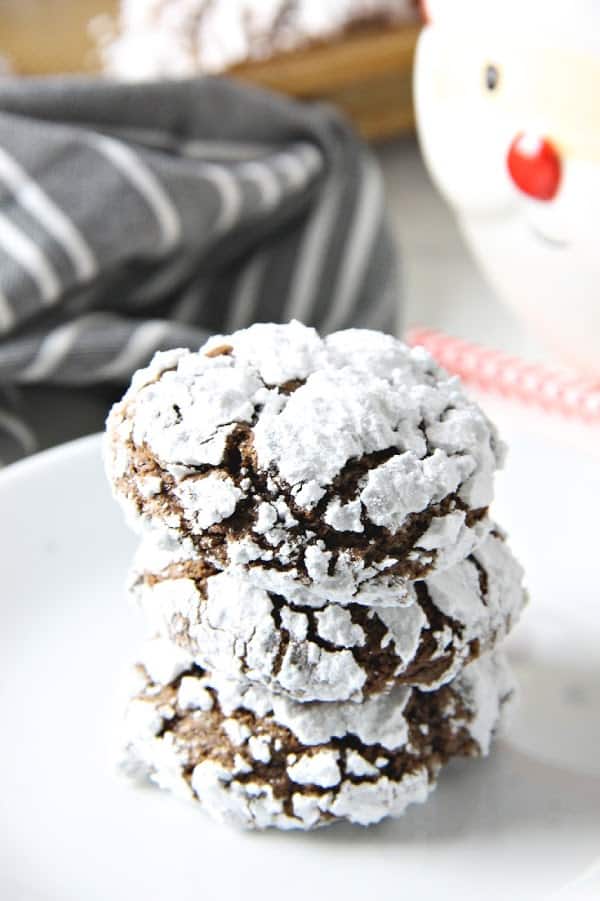 Click here to save this recipe on Pinterest!
When it comes to cookie baking over the holidays, we typically have a list that we stick to every year. What I've added to my list over the last few years are crinkle cookies.
Crinkle cookies were definitely not on our Christmas baking list growing up. I actually had never heard of them until a few years ago.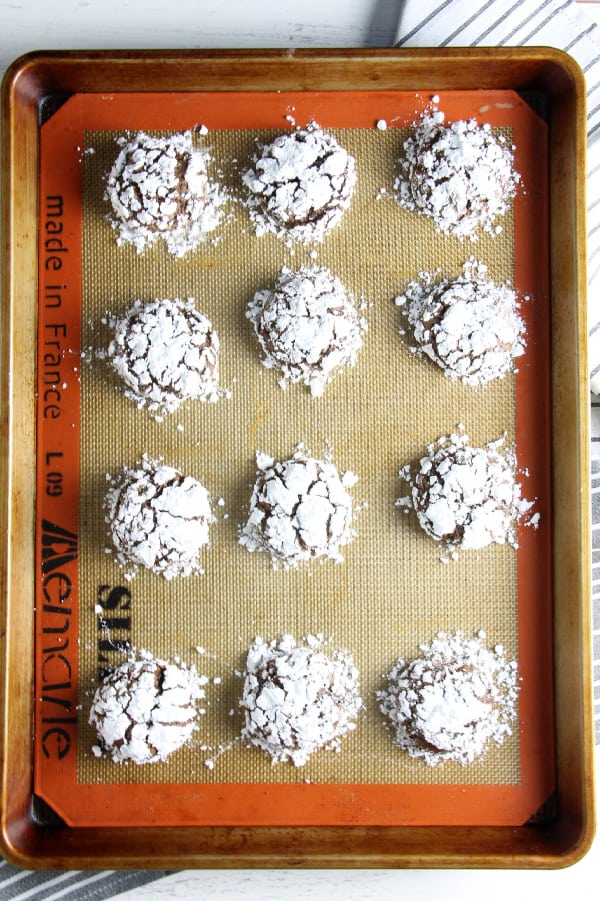 I decided to introduce them to my family this year but made them with a twist.
Nutella or chocolate hazelnut spread was a huge part of my husband's childhood growing up in Italy. I knew that he would love the flavor of these cookies!
What is chocolate hazelnut spread?
Typically it's referred to as Nutella, but there are so many other brands now that I left it generic in the recipe so you are free to buy any brand.
This spread is a sweet, creamy chocolate flavored spread that is made with roasted hazelnuts.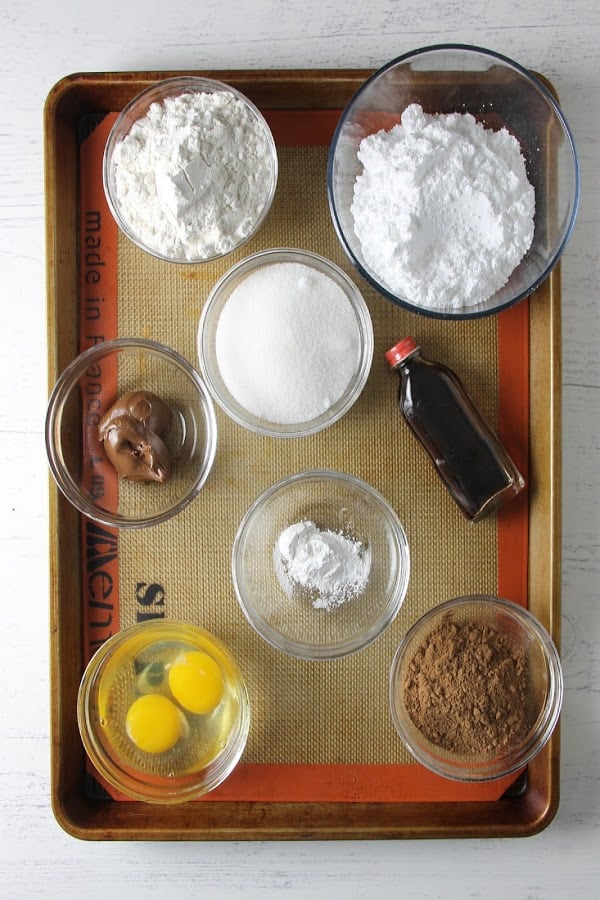 t's the best! You should really try it!
If you ever get the chance to try it in Europe, do it! The flavor is a little different than the one you might get here in the U.S.A.
How to make chocolate hazelnut crinkle cookies:
This is the easy part. These come together almost like the consistency of a brownie.
So, it will be thick and sticky. Then the dough gets put in the refrigerator.
Once it chills, you roll the dough in balls and roll it in powdered sugar. A little messy, but well worth it.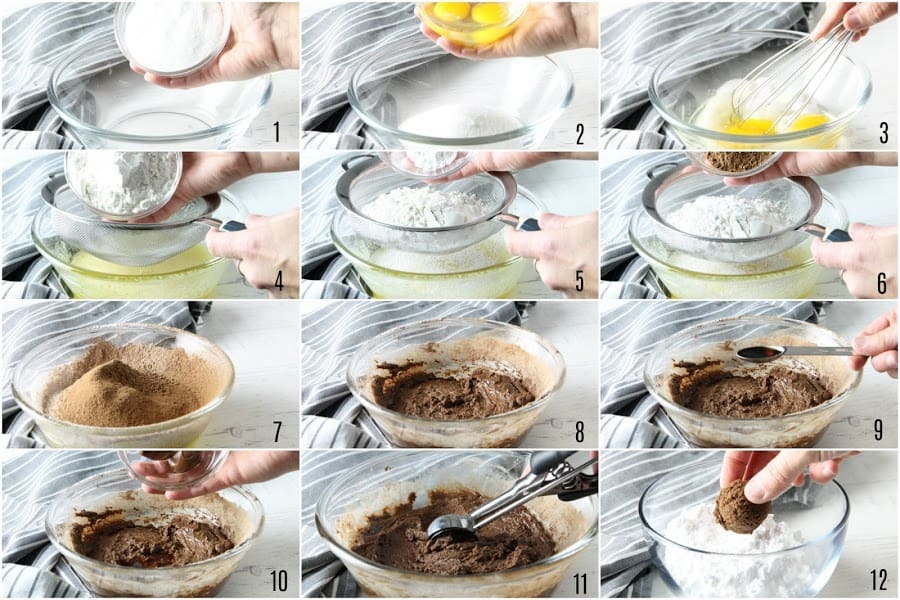 Do I have to chill the dough?
I can't stress this enough, but yes, you need to chill the dough. It really helps the dough becomes less sticky and helps you when it's time to put it into the powdered sugar.
Are there other types of crinkle cookies?
Yes, there are! I've seen red velvet, caramel, lemon, peanut butter, coconut. Really the possibilities are endless! Go crazy!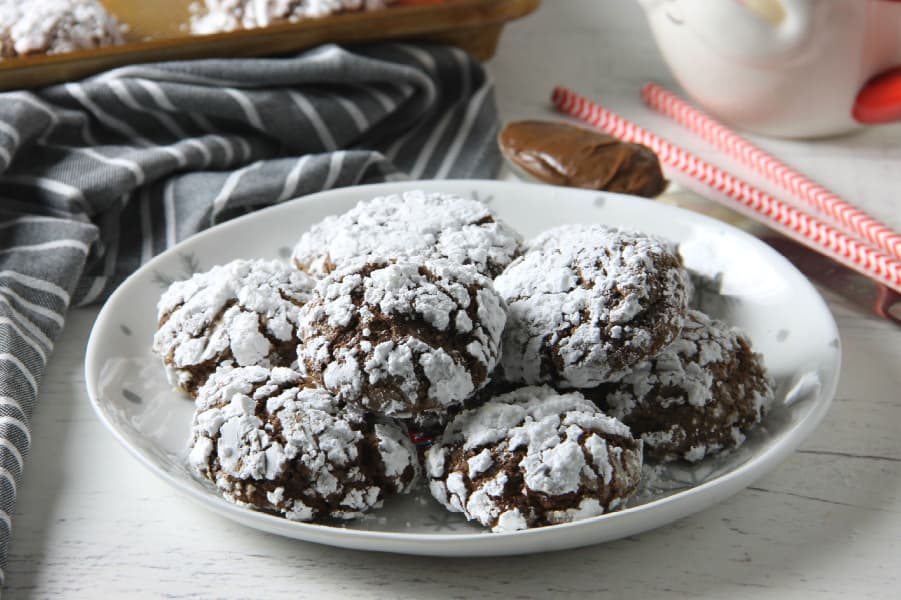 If you are looking for more cookies to bake this season how about these cranberry white chocolate chip cookies or these white chocolate oatmeal raisin cookies.
Want to follow along?
If you're on Facebook come check out this fun little group I've got going on. Instagram is a fun resource I'm using right now. If you make any recipes make sure to tag them #bittersideofsweetrecipes so I can see your creations!
Want to connect more with The Bitter Side of Sweet? Follow at:
Facebook | Pinterest | Instagram | Twitter
This recipe first appeared on Food Fanatic!