Chocolate Hazelnut Crinkle Cookies are impossible to resist. They're made with the sweet addition of creamy hazelnut spread!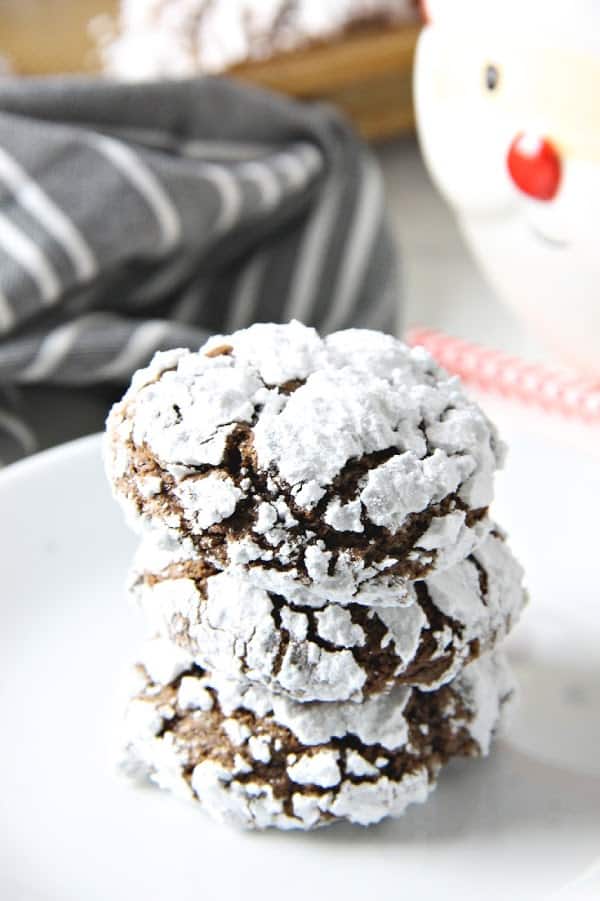 Click here to save this recipe on Pinterest!
When it comes to cookie baking over the holidays, we typically have a list that we stick to every year. What I've added to my list over the last few years are crinkle cookies.
…