This Cherry Cream Cheese Danish Braid Recipe couldn't be easier. Just a few ingredients and you'll have a freshly baked Danish for brunch!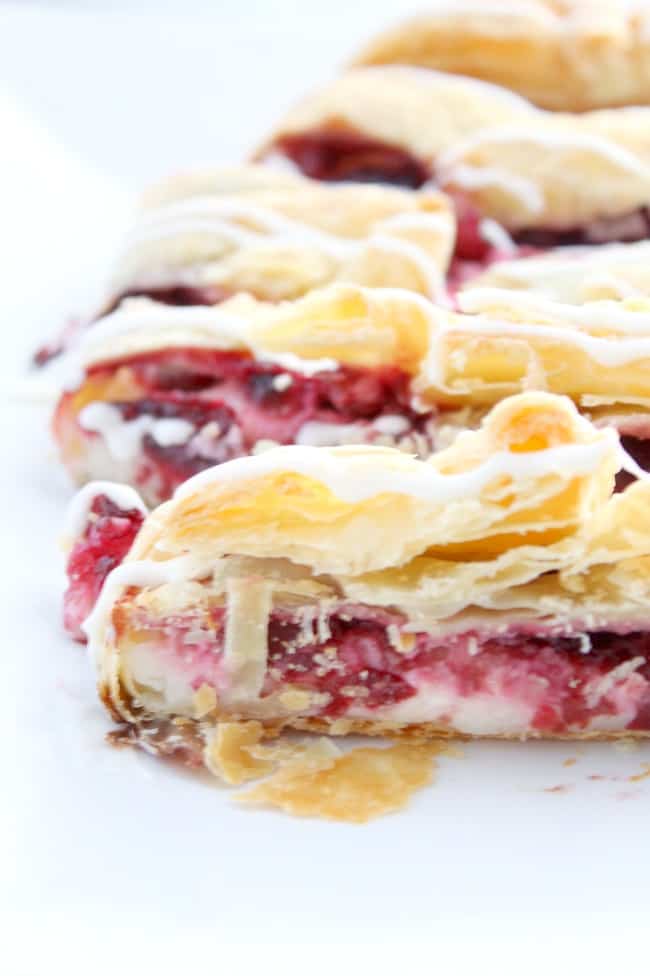 Cherry season is almost to an end but I just do not feel like it gets enough hype. We see lots of recipes with strawberries at the beginning of summer and then blueberries at the end of the summer but what about cherries?
Well I am here to share with you this Cherry Cream Cheese Danish Braid Recipe and give some credit to the cherry!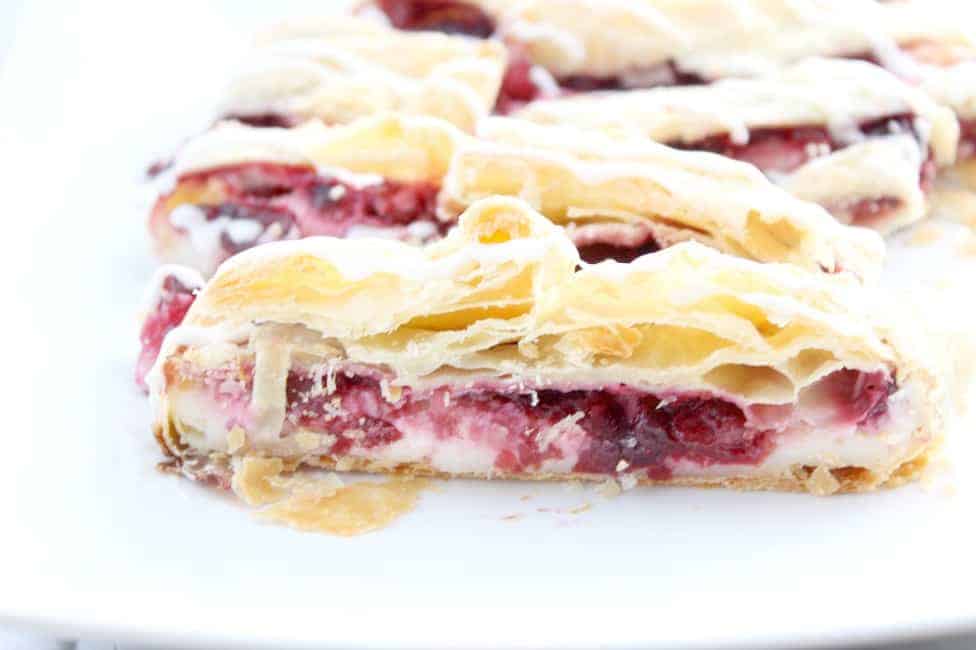 This year I have been able to find so many deals in my local grocery store when I go looking for berries. I may or may not of bought eight pounds at a time. So if you are like me and went crazy buying cherries, try this Cherry Berry Crisp! It looks amazing!!
I made this danish the week of our move, more on that next month, but we couldn't eat it all so I decided to take it to a farewell gathering.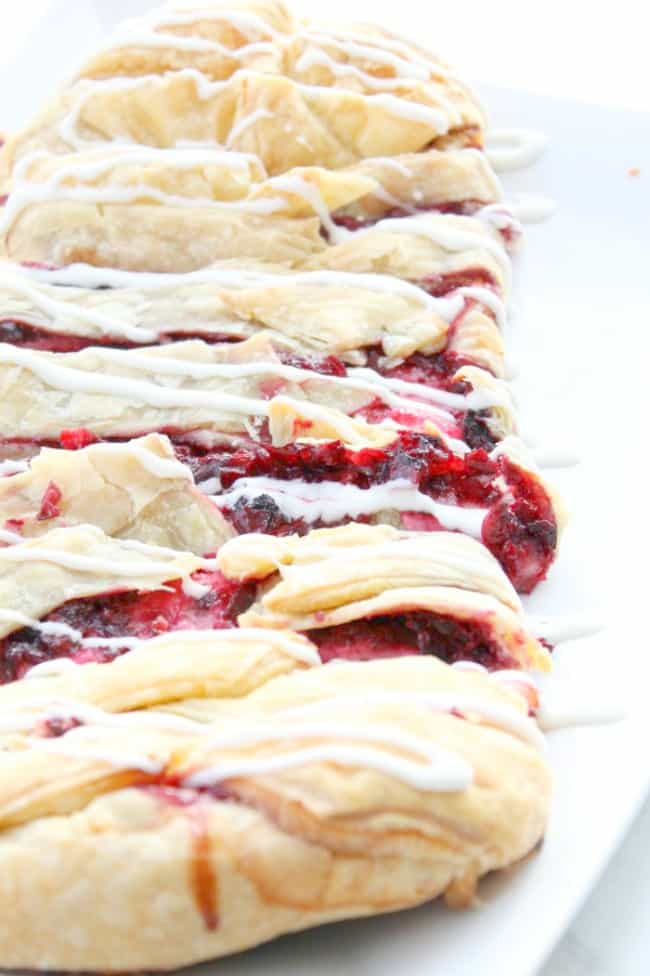 The remarks that I received concerning this danish put a smile on my face! People said things like "WOW!!" or "this is amazing!"
Ultimately what I'm trying to say is make this! You will not be disappointed!
So when making this Cherry Cream Cheese Danish Braid Recipe you want to make sure you roll out your puff pastry into a nice rectangle shape. This helps when you are cutting your slits on each side. Also remember that the filling may look like it is too much but believe me, it is not! It may seep some through your slits when baking but don't worry it holds together nicely. Lastly I made sure that I completely cooled my danish and refrigerated it so that I could make nice clean cuts through it! Enjoy!
WANT TO CONNECT MORE WITH THEBITTERSIDEOFSWEET? FOLLOW AT:
Facebook | Pinterest | Instagram | Twitter 
If you'd like more cherry recipes check out this Cherry Berry Crisp and this Cherry Vanilla Poke Cake!