Pumpkin Cream Cheese Danishes are desserts, breakfasts, brunch items.. you name it, these little bakery treats are where it's at. We're ready for Thanksgiving now.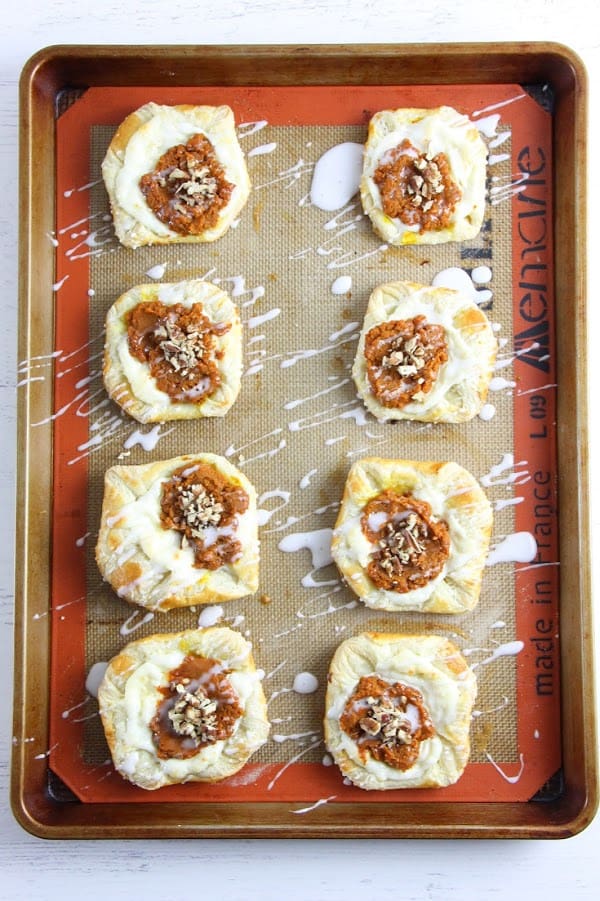 Click here to save this recipe on Pinterest!
Can you believe this is the first pumpkin dessert I've made this season? I don't even know what I am doing with my life right now, but I need to hurry up because peppermint season will be here before we know it!
…