3 ingredient Caramel Apple Tarts that cook in 15 minutes.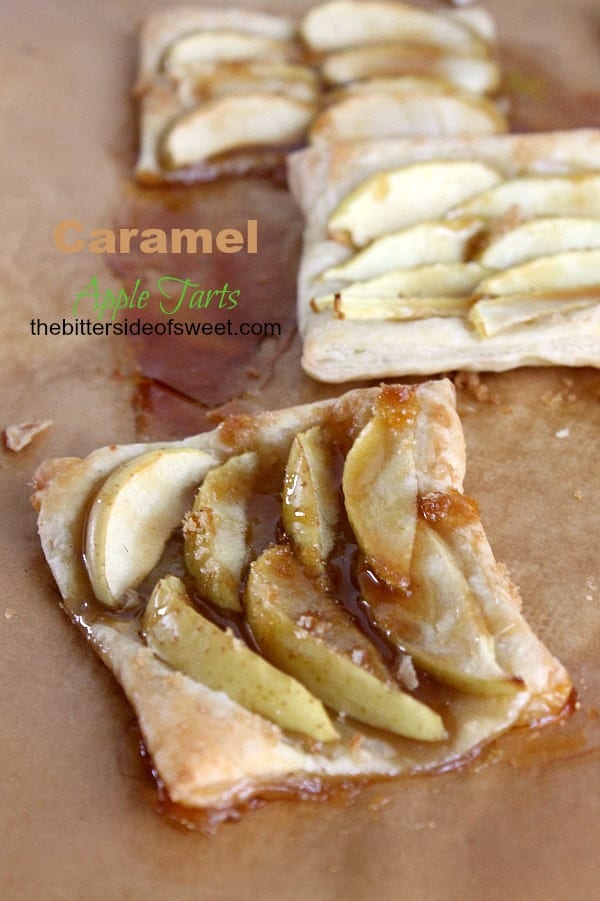 Happy Monday! How was your weekend? Mine was good and low key! What did you cook? I asked on Facebook for some inspiration and got lots of ideas but I wanted to hear what your thoughts were? Just tell me something you made this weekend. I'd love to know.
Well I've been cooking/baking a lot with apples so I thought I would do an apple week here on the blog.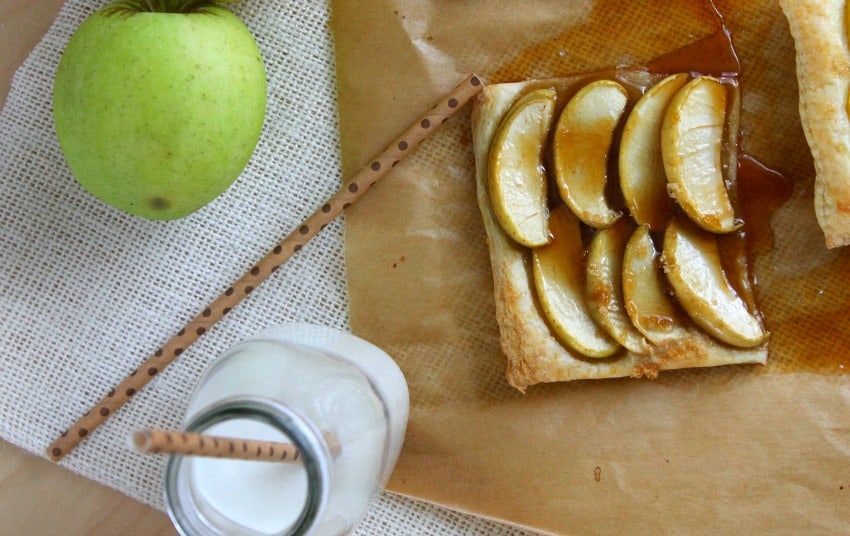 Apple Week is actually fun for me because I've experimented with some new recipes that I absolutely love. Of course one of the first things I had to make was a tart. i just love these because they are so simple and so easy. I didn't mean to post it so close to the cherry tarts from last week but it just kind of worked out that way!
Make sure you come back on Wednesday and ENJOY!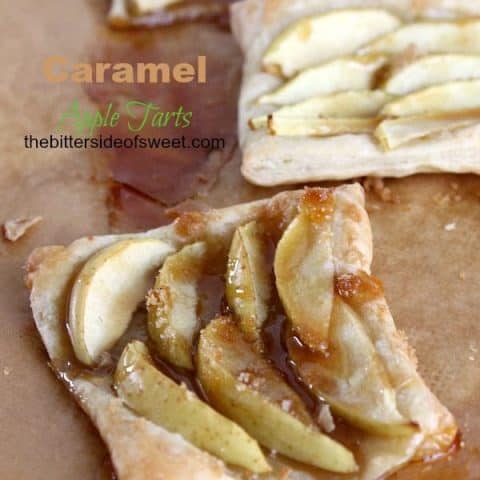 Caramel Apple Tarts
Ingredients
⅔ sheet of puff pastry
40 slices green apples
6 tablespoons caramel
Instructions
Preheat oven to 350 degrees.
Thaw puff pastry according to packaging. Lightly flour counter and roll out pastry with rolling pin.
Cut into 6 equal squares.
Place 6-8 apple slices on each tart.
Top with one tablespoon caramel.
Bake at 350 degrees for 15 minutes. When done allow to cool for 5 minutes.
Serve and ENJOY!