What a better way to start off the peppermint baking season with this White Fudge Peppermint Oreo Granola!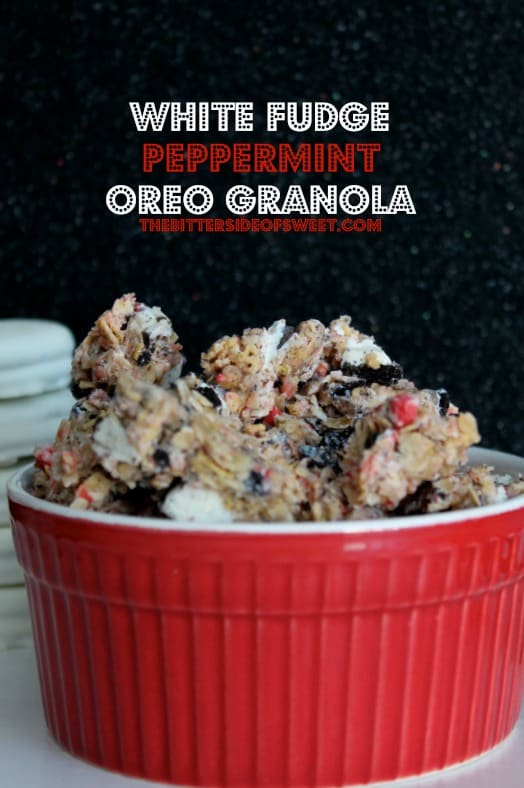 So I have been wanting to make granola for awhile and my kids have been asking almost daily for snack to have granola. I thought it would be fun to get festive with my granola and since the Cool Mint Oreo Granola I made was such a huge hit in our house it was only natural of me to use oreos again.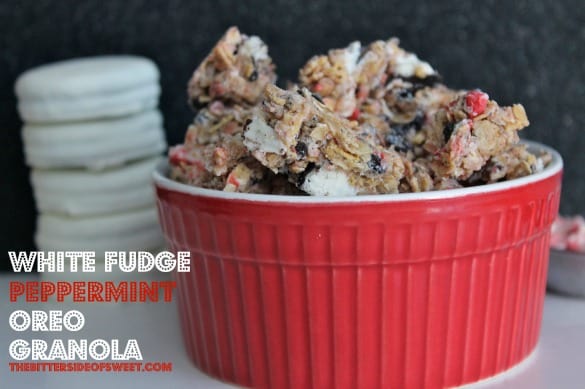 So I have been stalking my local grocery store lately because I have been looking for peppermint oreos. I have had no luck! But my daughter has been having a great time coming with me because they give out cookies. So every time I pull into the parking lot she starts looking around for "her" buggy. She actually calls it a ya-ya. LOL! It is her ya-ya because my girls are bilingual. They speak Italian and English and the word for chair or seat in Italian is sedia. Last syllibal is a. So somehow she got ya-ya out of that! It is really cute because she says it all of the time but anyone outside our immediate family has no clue to what she is saying! Poor baby!! 🙂
This granola is super simple to make and really takes no time. I whipped it up, threw it in the fridge and it is currently waiting on the kids to get home. Its no fuss kind of recipe! ENJOY!!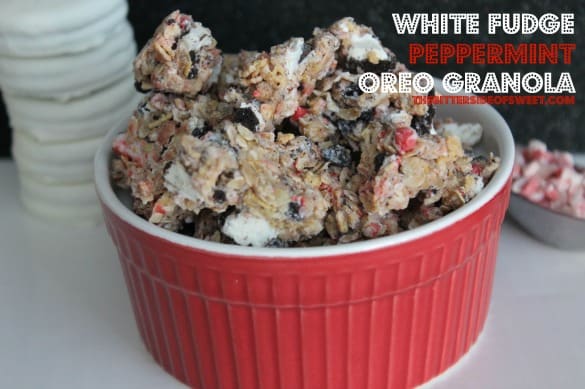 Want to connect more with TheBitterSideofSweet? Follow at:
Facebook | Bloglovin | Pinterest | Instagram | Google+ | Twitter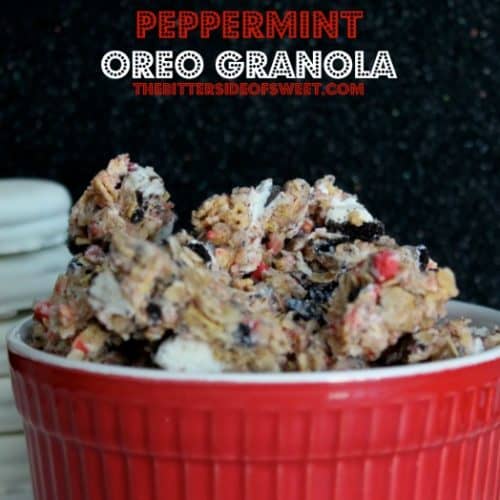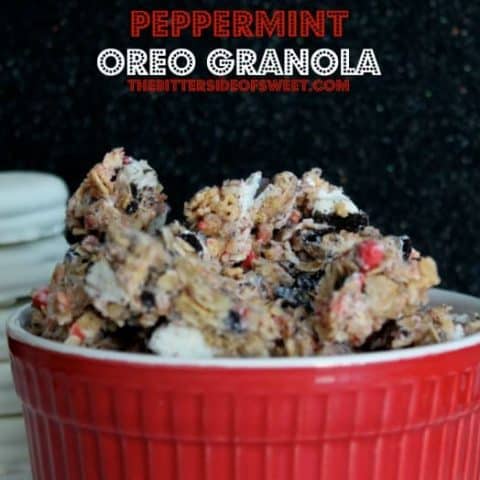 White Fudge Peppermint Oreo Granola
Easy homemade granola made with oreos and full of peppermint flavor.
Ingredients
4 tablespoons butter
½ cup brown sugar
¼ cup honey
1 cups quick oats
1/2 cup Rice Chex Mix cereal, crushed
7 White Fudge Oreos, chopped
1/2 cup peppermint baking chips
Instructions
Melt butter, sugar and honey in a pot on the stove.
Boil till all the sugar has dissolved.
Take off heat.
In large bowl add oats, chex mix, 1/4 cup of the peppermint baking chips and half of the chopped Oreos.
Pour butter and sugar mixture over the oats and stir well.
Add remaining Oreos and peppermint baking chips
Spread out in 8×8 baking dish and rest in refrigerator for 30 minutes.
Break into pieces and EJNOY!
want more granola? here you go!!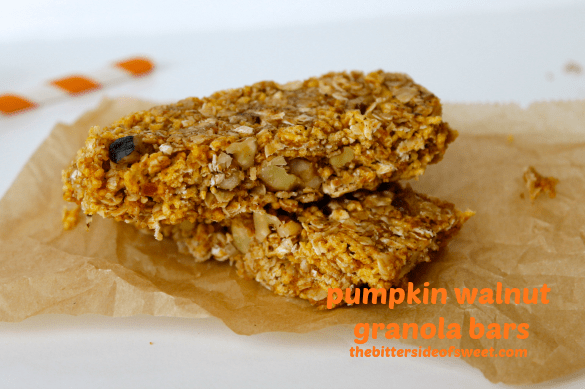 cool mint oreo granola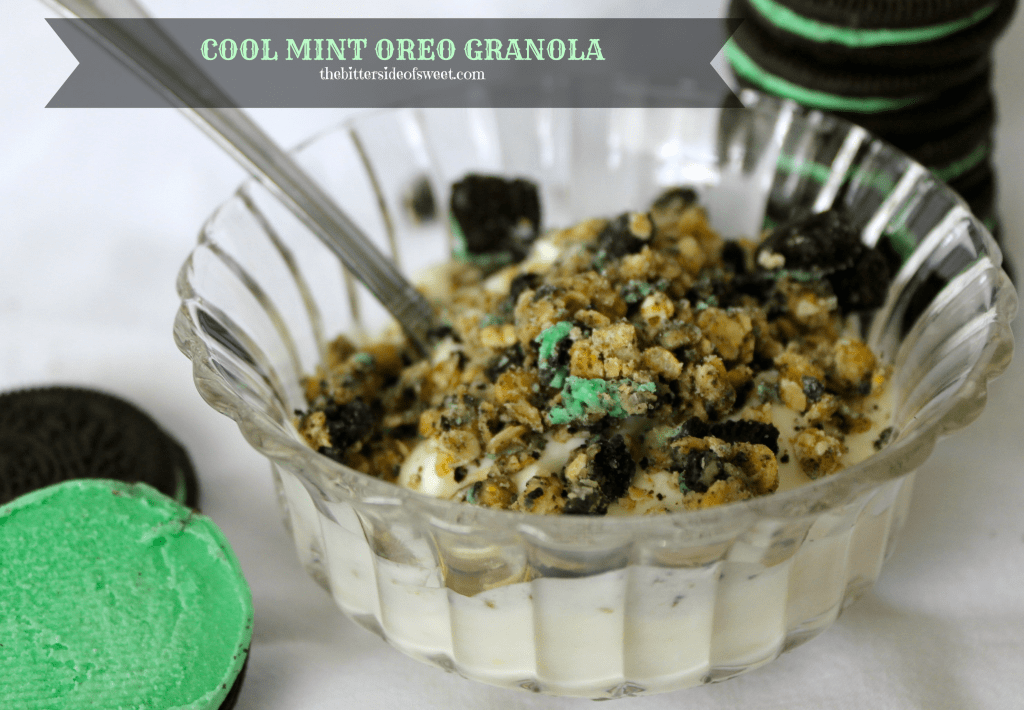 brown sugar biscoff granola