Tortellini with Butter and Sage is the easiest supper! Your family will love it! You can make it in minutes, but it's just so fancy.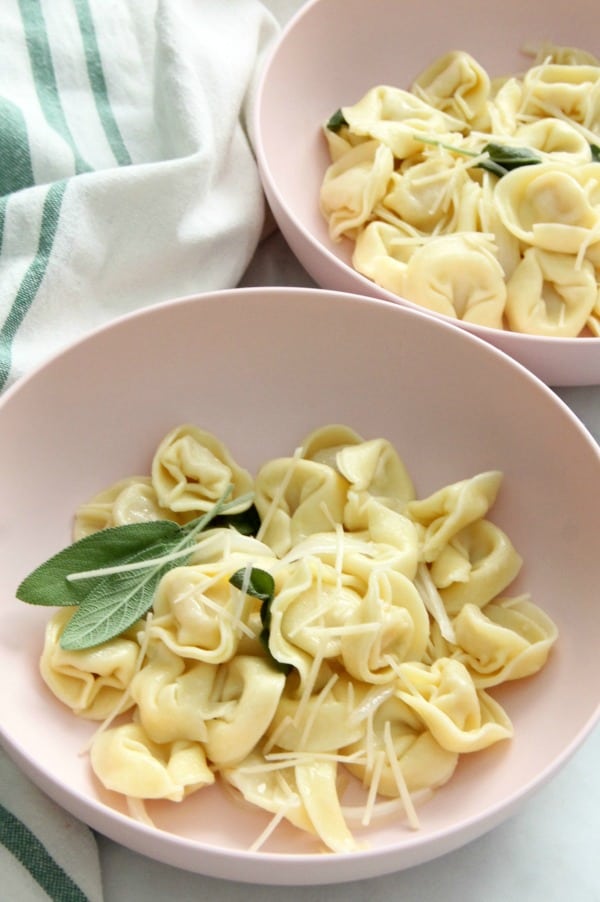 Click here to save this recipe on Pinterest!
One of the easiest pasta dishes to make is this tortellini with butter and sage!
I remember the first time my mother-in-law made it, I couldn't believe how simple and easy it was but also how good it tasted.
Sage is one of those herbs that my mom used to only use during Thanksgiving, when she was making her homemade dressing.
To put it with butter over tortellini was something very new to me.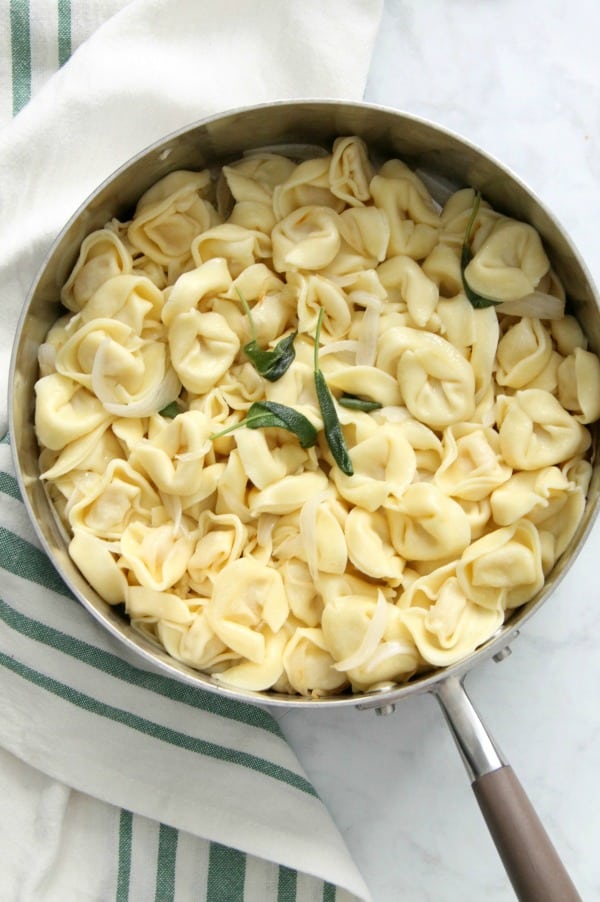 I always look at people strange when they think they can't make dinner quickly. I say this because some brands of tortellini cooks in just three minutes.
Other brands cook in about eight minutes. It only takes a total of about fifteen minutes to get this on the table!
Isn't that just perfect! You could have a semi-homemade meal in 15 minutes or less! I keep tortellini always stocked in the refrigerator for exactly this purpose.
So, what is tortellini?
Tortellini is a ring-shaped pasta filled with different ingredients. You can find them with just cheese, or you can find them with chicken and cheese or mushrooms.
My favorite is just cheese.
Tortellini originated in the Emila-Romagna region, where the city of Bologna is located. My husband is from the Veneto region, which is the region north of Emila-Romagna.
The Veneto region has the city of Venice it in, have you heard of it? Just kidding!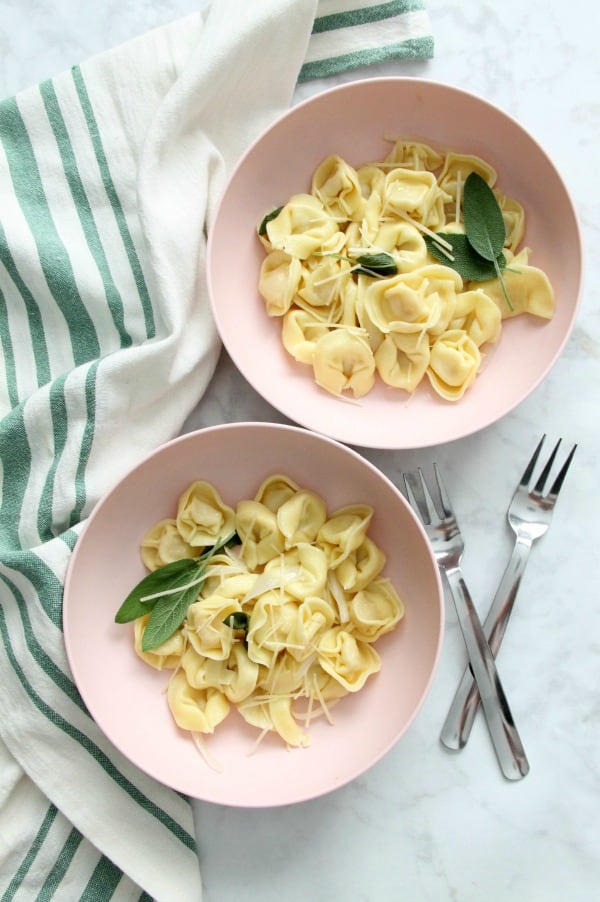 Well, what kind of sauces can you use?
Butter is one of the easiest, but you can also use any kind of broth. Tortellini is traditionally made with chicken broth to bump up the protein in this dish, but I tend to use vegetable broth a lot.
You can also use a béchemel sauce which takes a little bit longer to make, but is very flavorful.
Want more pasta?
If you are looking for more pasta dishes, how about this Italian sausage and artichoke pasta, or homemade Spaghettios?
Don't forget to comment if you make this Tortellini with Butter and Sage!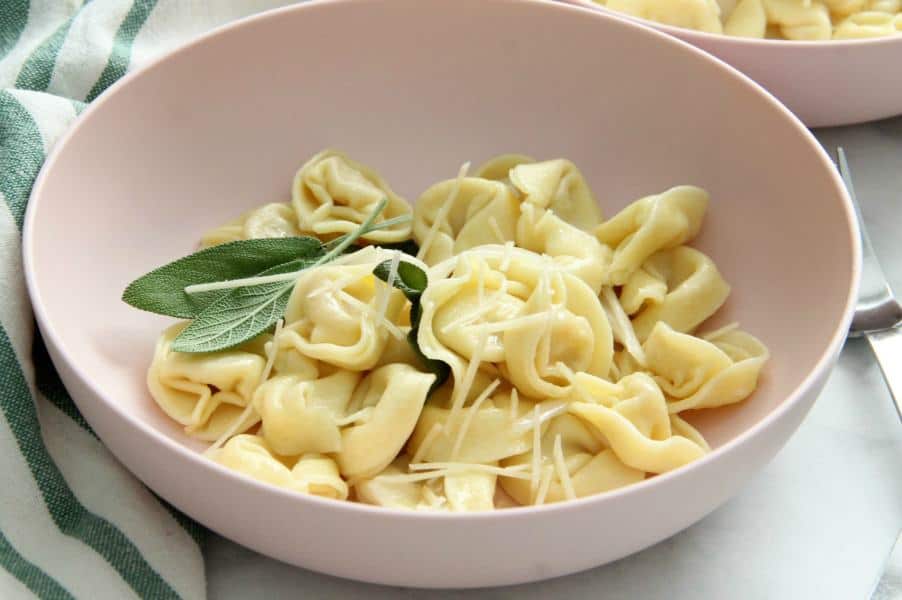 Want to follow along?
If you're on Facebook come check out this fun little group I've got going on. Instagram is a fun resource I'm using right now. If you make any recipes make sure to tag them #bittersideofsweetrecipes so I can see your creations!
Want to connect more with The Bitter Side of Sweet? Follow at:
Facebook | Pinterest | Instagram | Twitter
Other Tortellini Recipes you might like!