Tortellini with Butter and Sage is the easiest supper! Your family will love it! You can make it in minutes, but it's just so fancy.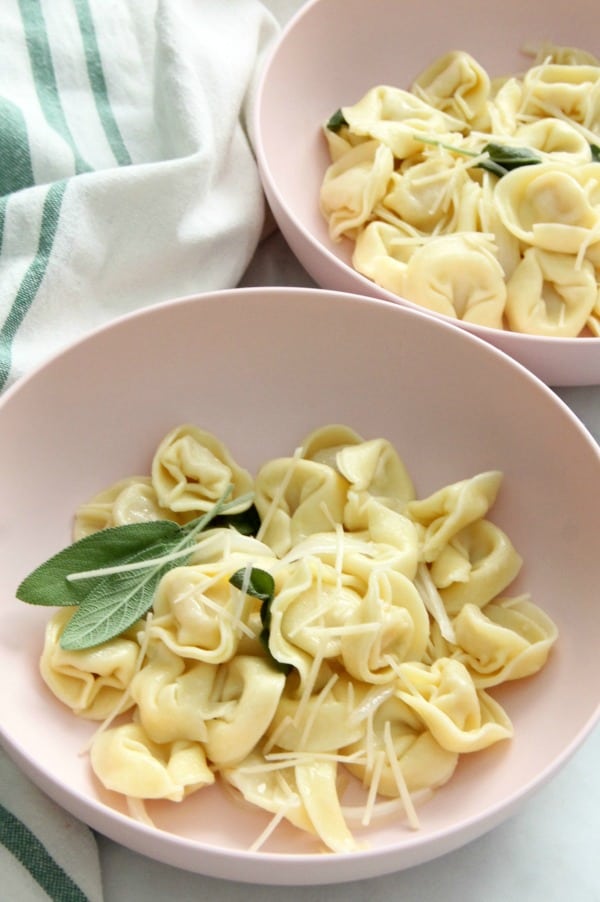 Click here to save this recipe on Pinterest!
One of the easiest pasta dishes to make is this tortellini with butter and sage!
I remember the first time my mother-in-law made it, I couldn't believe how simple and easy it was but also how good it tasted.
Sage is one of those herbs that my mom used to only use during Thanksgiving, when she was making her homemade dressing.
To put it with butter over tortellini was something very new to me.
…