The Top 10 Recipes For 2020 on The Bitter Side of Sweet! From desserts to comfort food, there is a mix of recipes for everyone!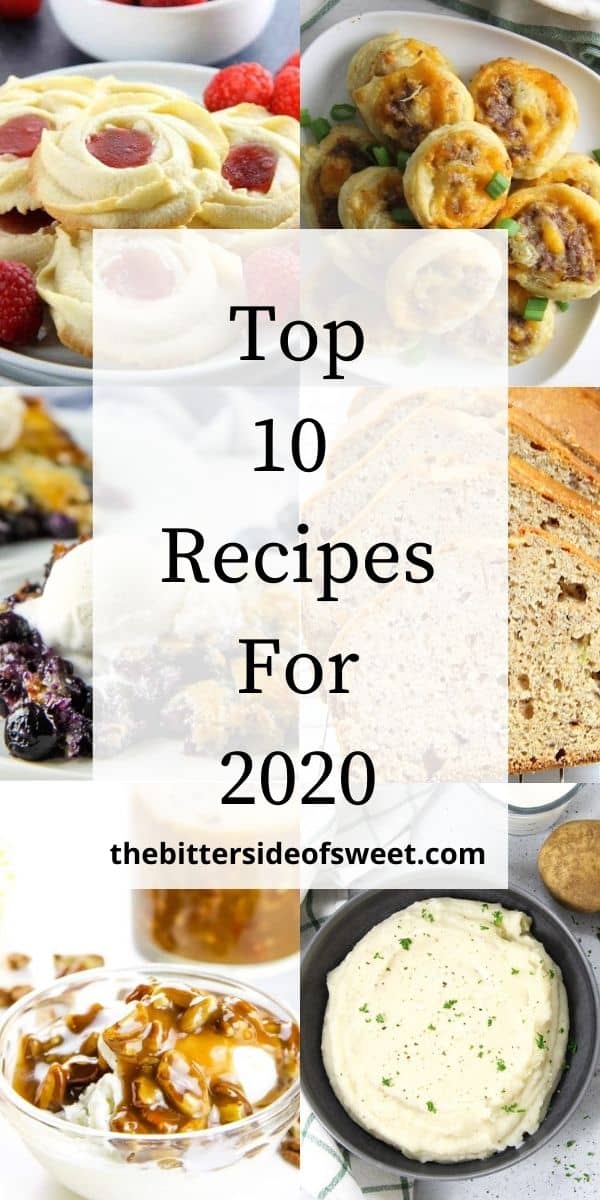 Happy New Year Friends! Here is a list of your favorite recipes on The Bitter Side of Sweet for 2020! ENJOY!
Click here to save this recipe on Pinterest!
I really just love that there is a variety of recipes that were hits! It's exactly what I want this blog to be, a little something of everything!
The list is descending so make sure to scroll down to the bottom to see the #1 recipe for 2020! It really was a fan favorite and I can see why! They are beautiful and taste so good!
Want to follow along?
If you're on Facebook come check out this fun little group I've got going on. Instagram is a fun resource I'm using right now, too. If you make any recipes be sure to tag them with #bittersideofsweetrecipes so I can see your creations!
Want to connect more with The Bitter Side of Sweet? Follow at:
Facebook | Pinterest | Instagram | Twitter
Top 10 Recipes for 2020!