This Classic Banana Bread is so easy to make! With just 2 ripe bananas and a few other ingredients this will be ready in no time!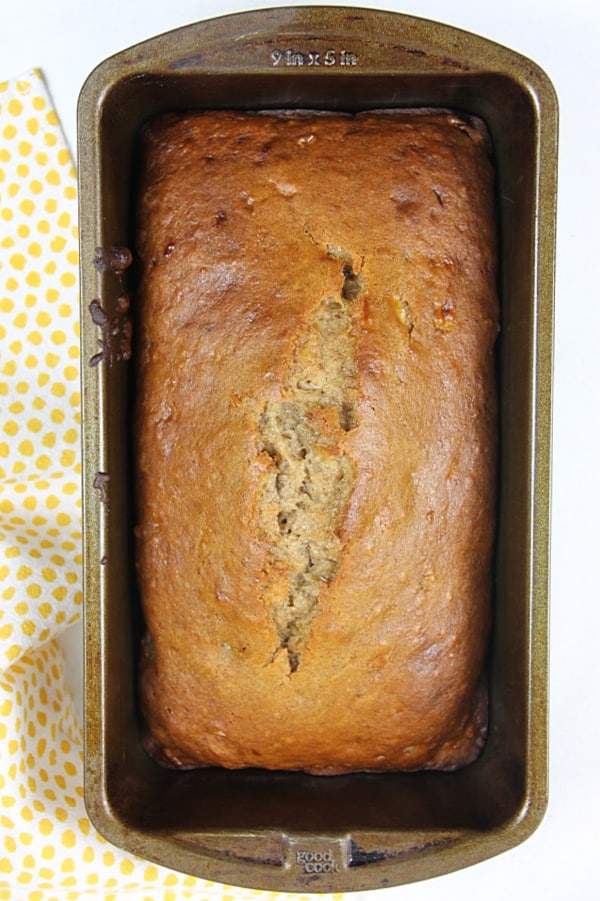 Bread making could not be easier! Really, it normally takes just a few ingredients to get your bread together! When it comes to banana bread you are going to love this one bowl recipe! Simple ingredients that you will probably already have in your pantry or refrigerator!
Click here to save this recipe on Pinterest!
If you have been around here for some time you will see that I kind of love making muffins and banana bread!
They are both perfect for freezing, so the kids always have something they can pull out for breakfast or a snack!
A few types of breads!
Chocolate Zucchini Bread, although this doesn't have bananas in it, you can simple replace the zucchini with two bananas and you get chocolate banana bread! Yum!
This Apple Cinnamon Banana Bread is one of my older post but it's so popular! Everyone loves it with the apples and cinnamon!
This Banana Chocolate Nut Bread is also an oldie! I am not a big fan of nuts in my bread, normally, but this bread does not disappoint!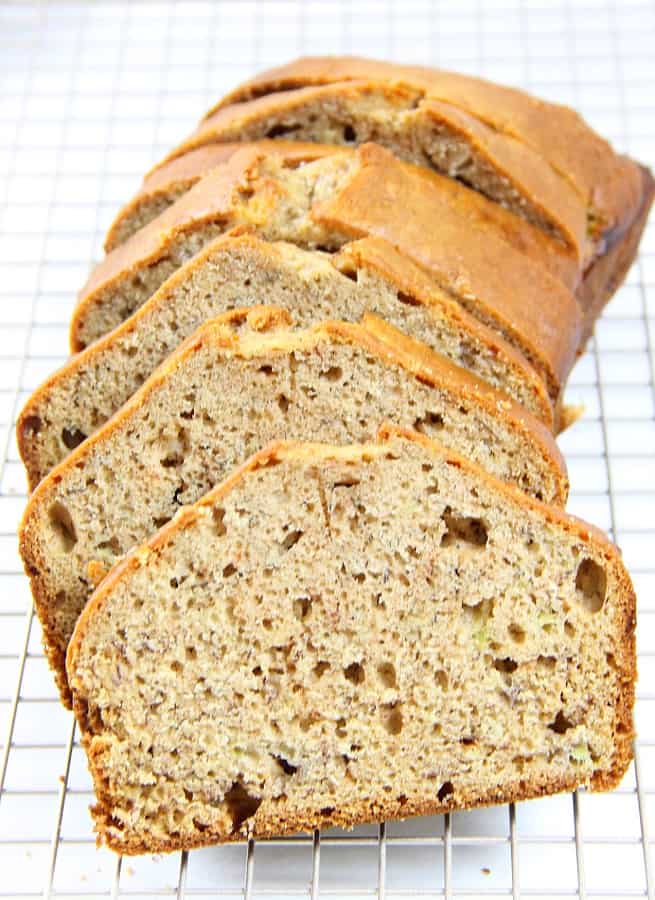 What ingredients do I need?
Again this is super simple! For the wet ingredients you will need, bananas, oil, eggs, sour cream and vanilla.
For the dry ingredients you will need, flour, baking soda, salt, sugar and brown sugar.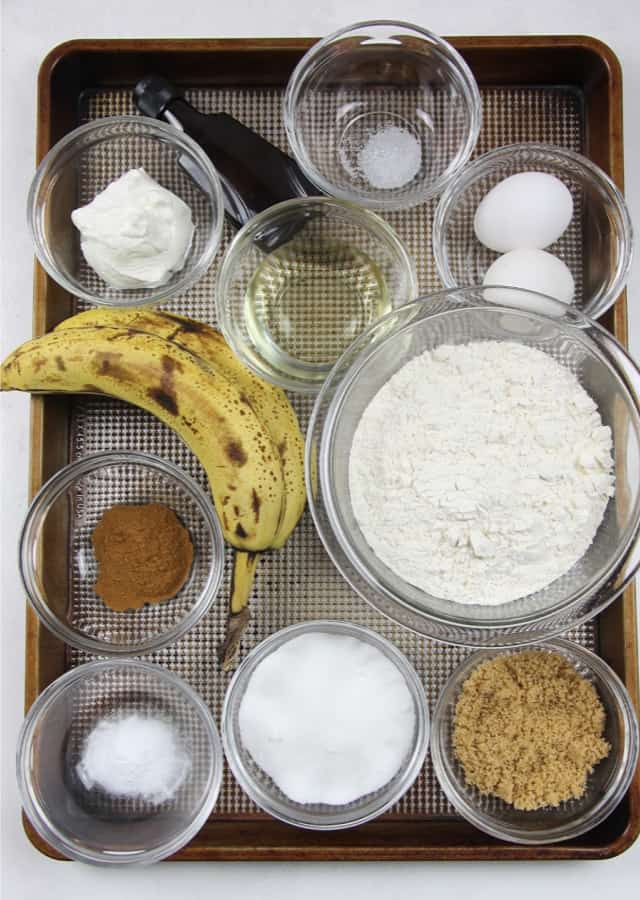 How long does it cook?
This is really going to depend on your oven! I have a gas oven and my breads tend to bake up a lot quicker than an electric oven.
You should start looking at this around the 40 minute mark. I cooked mine an extra five minutes but I could of pulled it out earlier!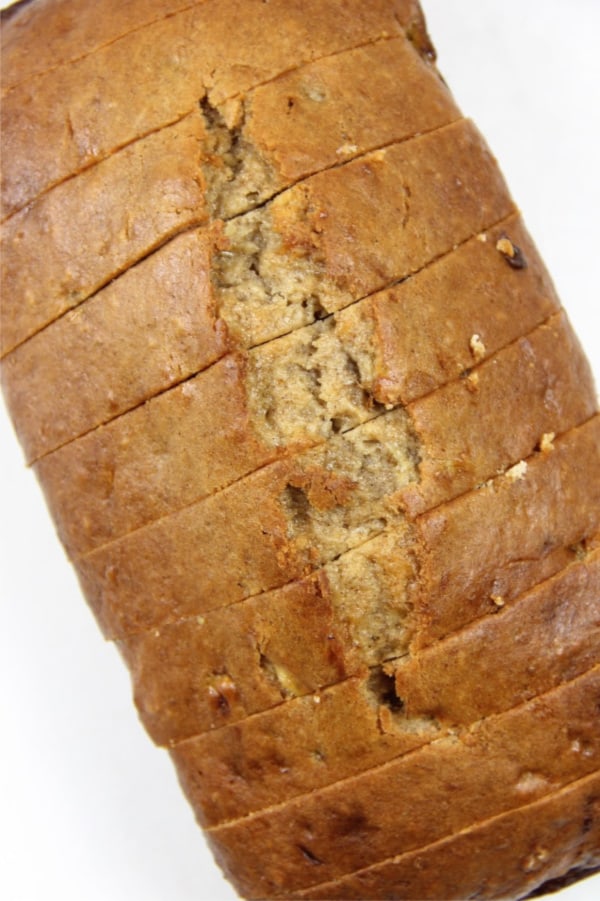 Can I add anything to this bread?
Yes! By all means, add nuts, chocolate chips, more banana (which will affect your baking time). Also as I stated above you can make this with zucchini or apples too.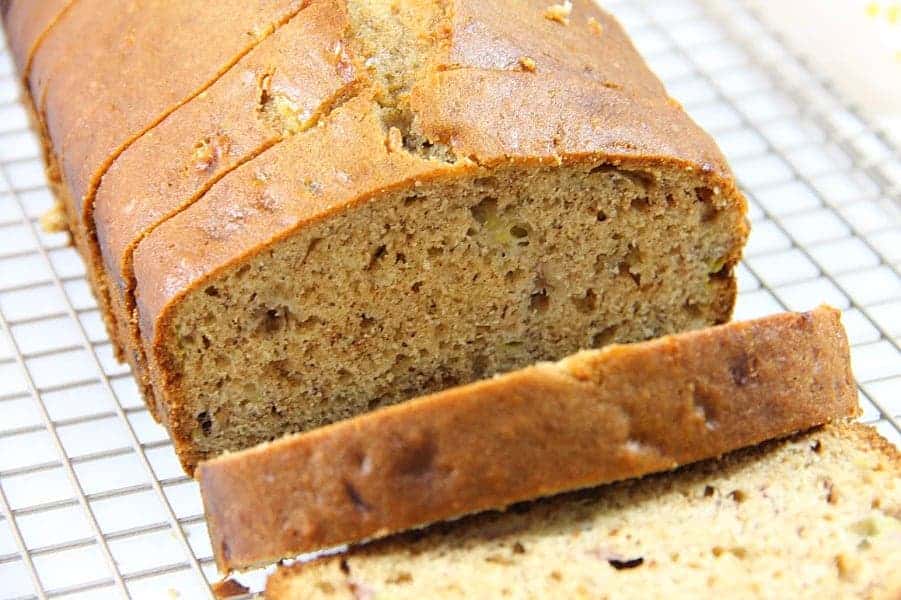 Want to follow along?
If you're on Facebook come check out this fun little group I've got going on. Instagram is a fun resource I'm using right now, too. If you make any recipes be sure to tag them with #bittersideofsweetrecipes so I can see your creations!
Want to connect more with The Bitter Side of Sweet? Follow at:
Facebook | Pinterest | Instagram | Twitter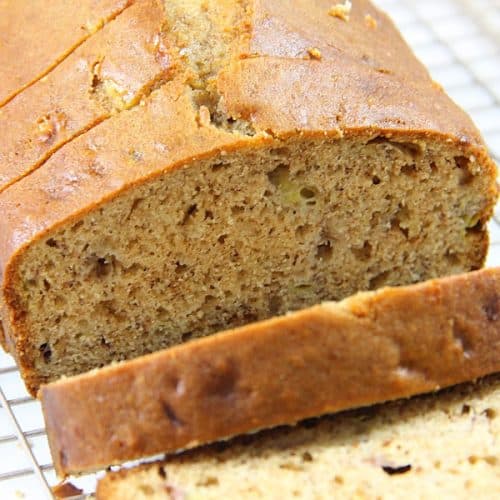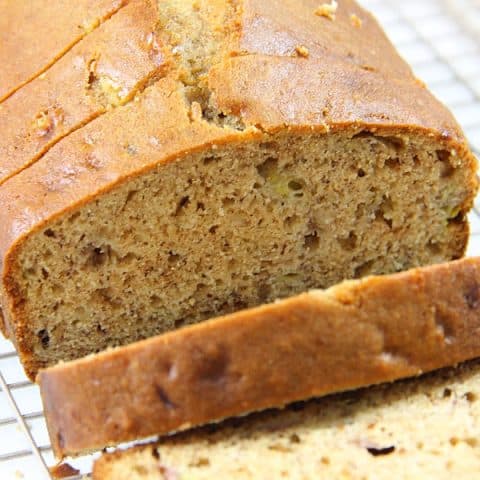 Classic Banana Bread
One bowl Classic Banana Bread! Made with simple pantry ingredients! This bread is moist and full of banana flavor!
Ingredients
2 bananas
1/2 cup sugar
1/4 cup brown sugar
1/3 cup sour cream
1/4 cup vegetable oil
2 eggs, room temperature
1 teaspoon vanilla
2 cups flour
3/4 teaspoon baking soda
2 teaspoons cinnamon
1/4 teaspoon salt
Instructions
Preheat oven to 350℉ and prepare 9X5 inch loaf pan with non stick cooking spray or lined with parchment paper.
In large bowl add bananas and mash.
Add sugar, brown sugar, sour cream, oil, eggs and vanilla. Whisk together.
Stir in flour, cinnamon, baking soda and salt.
Pour in prepared loaf pan and bake for 40-50 minutes or until tooth pick is inserted and comes out clean.
Allow to cool. Then slice and ENJOY!
Here are a few more recipes around the web with bananas!