Spinach Ricotta Pasta Bake is an easy meal to prepare for a quick weeknight dinner. The perfect meatless casserole for Lent!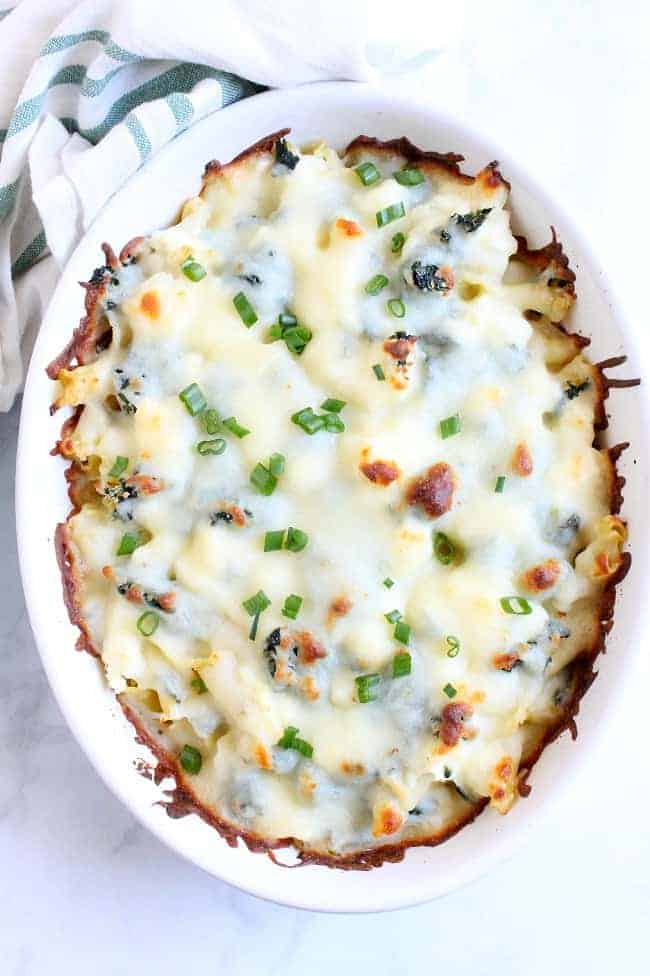 It's not a secret we celebrate Lent each year! I've shared with you recipes like this baked herbed salmon and these tuna quinoa patties!
This year I am making this Spinach Ricotta Pasta Bake!
Pasta bakes originate in Italy and they are called pasta al forno. Basically it is where you cook your pasta in the oven.
Well it is also a way to use up leftovers, or at least that is what my mother in law does. I've only ever seen her make a pasta al forno with leftovers. It is always a delicious dish and I love trying them on my family.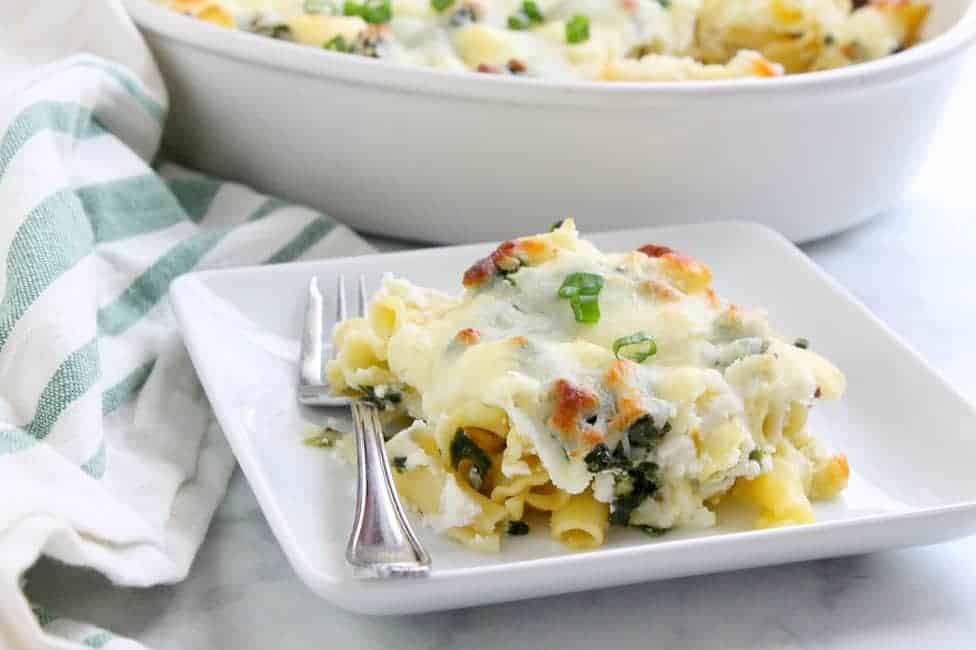 This one I was a little skeptical because I was not sure how my two young ones would like this but I was pleasantly surprised. They loved it!
My youngest who is 6 actually ate it and she never eats spinach! It was a great way to squeeze in those green veggies!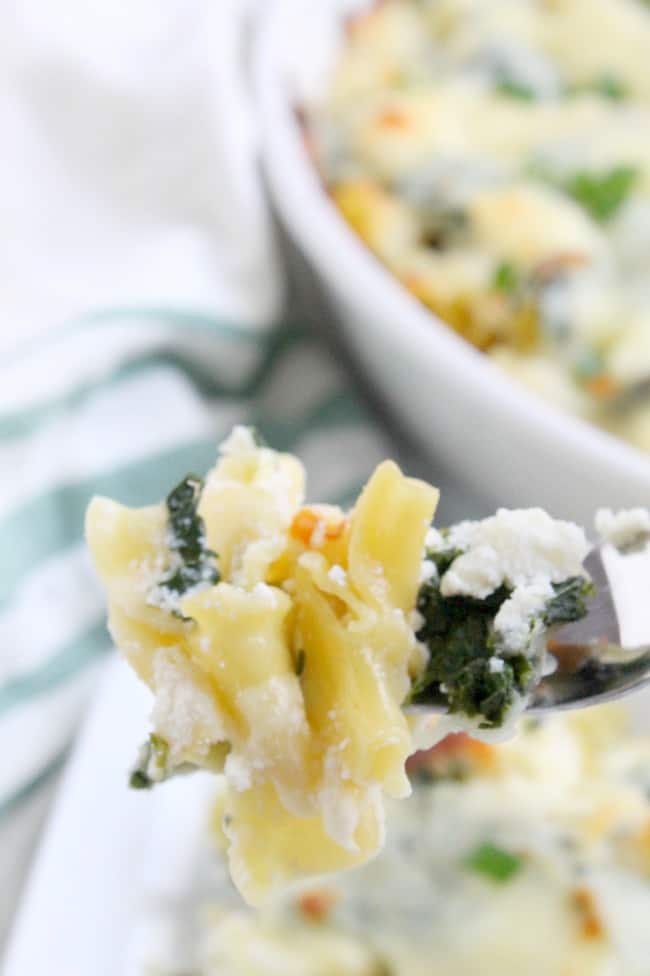 To make this recipe it is super simple! I just prepared a few ingredients and it was ready for the oven!
When making a pasta bake you can use any noodle you have on hand but this time around I found these campanelle to use, which remind of a little of small lasagna noodle pieces and I also think they are cute!
WANT TO CONNECT MORE WITH THEBITTERSIDEOFSWEET? FOLLOW AT:
Facebook | Pinterest | Instagram | Twitter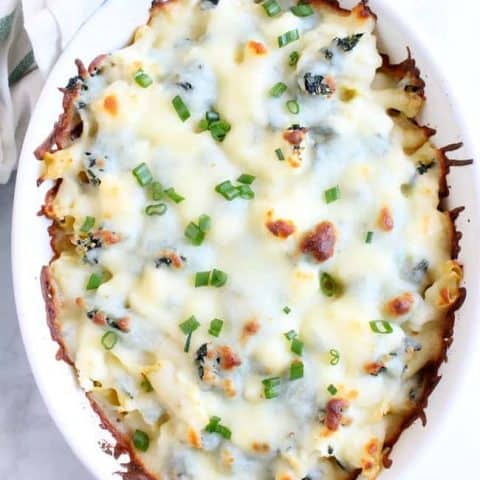 Spinach Ricotta Pasta Bake #SundaySupper
Ingredients
1 pound campanelle noodles, cooked
8 ounces frozen spinach, cooked
8 ounces ricotta cheese
8 ounces shredded mozzarella cheese
1 tablespoon garlic powder
Instructions
Preheat oven to 400 degrees F. Spray baking dish with non stick cooking spray.
Add half the cooked noodles.
Sprinkle with half spinach.
Sprinkle with half ricotta.
Sprinkle with half mozzarella cheese
Repeat layers of noodles, spinach, and ricotta.
Sprinkle with garlic powder.
Sprinkle with remaining mozzarella cheese.
Bake for 20-25 minutes or until cheese is melted.
Serve warm and ENJOY!
Meatless Casseroles for Lent
Marvelous Meatless Meals

The Sunday Supper Movement is committed to bringing our readers delicious recipes that encourage them to gather and eat together around the family table. Search for your favorite ingredients on our Sunday Supper website. Also check out the Sunday Supper Pinterest boards for plenty more ideas and inspiration.