Are you tired of pumpkin yet? I say absolutely NOT! I especially can not get enough of these Pumpkin Pancakes!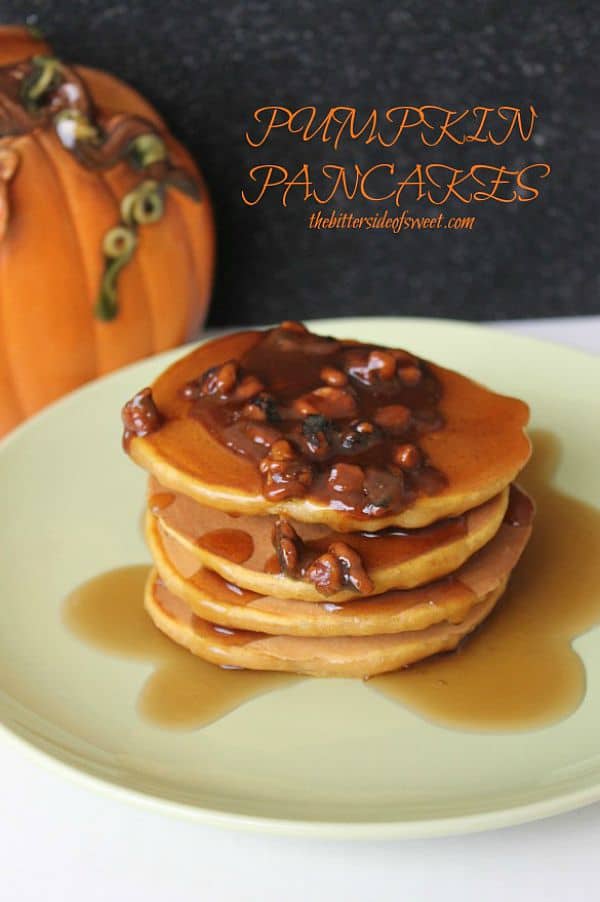 As you know pancakes are one of my favorite things to eat! And for dinner too! They are actually on my meal plan for this week.
So because I can not get enough of pancakes and of pumpkin the next obvious thing to do was combined them! I have made these for the kids twice now and they can not get enough. The last time I even doubled the batch to make sure we were all going to get our fill. Let me tell you those kids can throw down some pancakes. Then I always save some for my hubby when he gets home from work late in the evening because he likes to snack on them!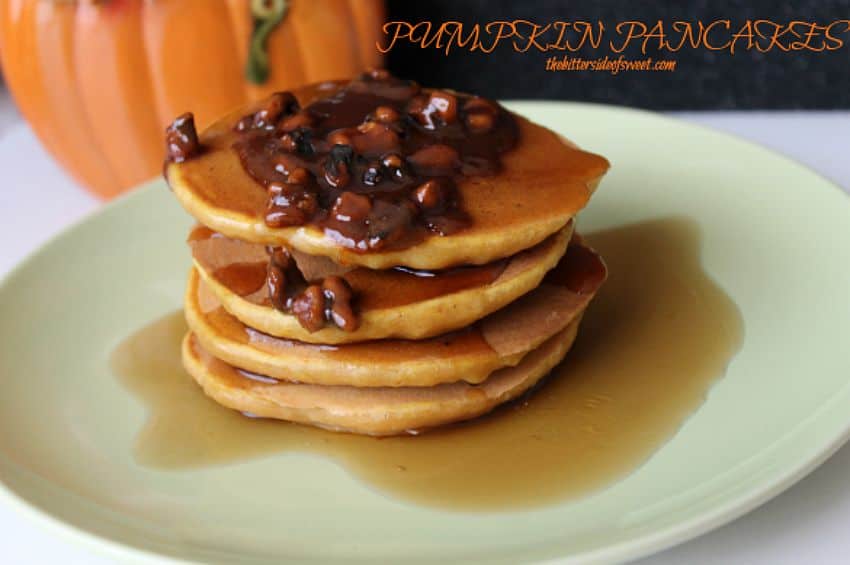 What is great about these pancakes is that it doesn't take the whole can of pumpkin. Now why is this great? Well we all know we will be baking up a lot of pumpkin desserts over the next few weeks and we ALWAYS have some pumpkin left over sitting in our refrigerator not know what to do with it. Then we find it weeks later moldy. YUCK! Who wants that? Not me! So I give you these Pumpkin Pancakes to use that last bit of pumpkin you have sitting around not knowing what to do with it! So go, go make PANCAKES!! ENJOY!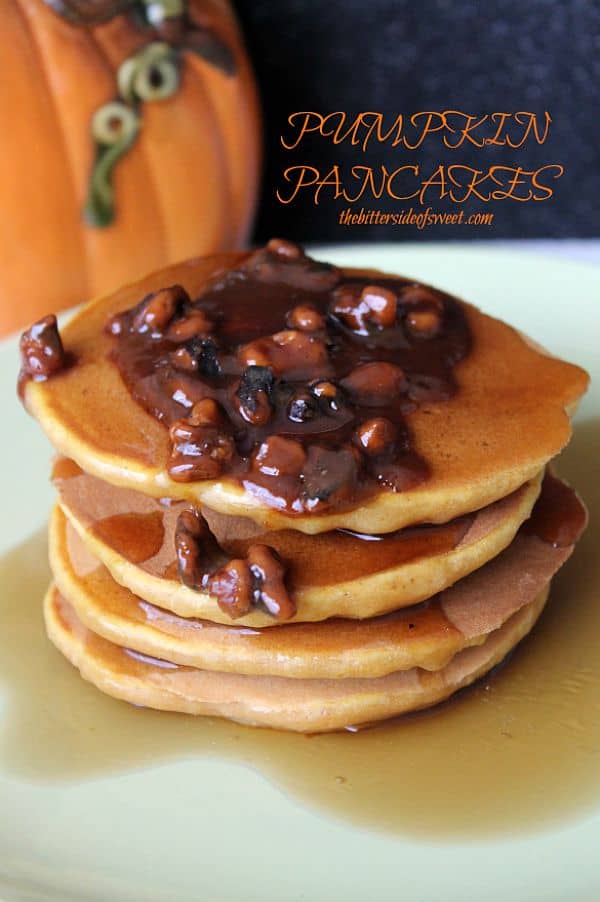 Want to connect more with TheBitterSideofSweet? Follow at:
Facebook | Bloglovin | Pinterest | Instagram | Google+ | Twitter
Pumpkin Pancakes
Pumpkin flavored pancakes perfect for breakfast using that leftover can of pumpkin puree!
Ingredients
2 cups flour
1 teaspoon cinnamon
1 teaspoon baking powder
1/2 cup brown sugar
1 egg
1 cup milk
2/3 cup pumpkin puree
1/4 cup vanilla greek yogurt
Instructions
Preheat to medium heat an electric griddle or large skillet on the stove. If using a skillet spray with cooking spray.
In small bowl add flour, cinnamon and baking powder. Set aside.
In a mixer beat brown sugar and egg together.
Add milk, pumpkin puree and yogurt. Continue to beat mixture.
Slowly add flour mixture and continue to beat till the flour is incorporated.
Spoon ⅓ cup of the batter onto the griddle or skillet.
Flip when bubbles start to form and pop. Cook for an additional 3 minutes.
Remove, Cool and ENJOY!
Want more pancakes? Here you go!!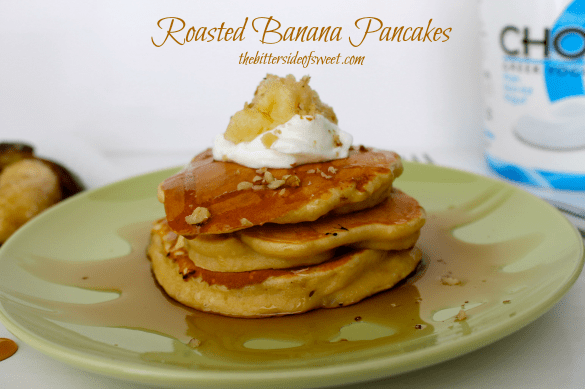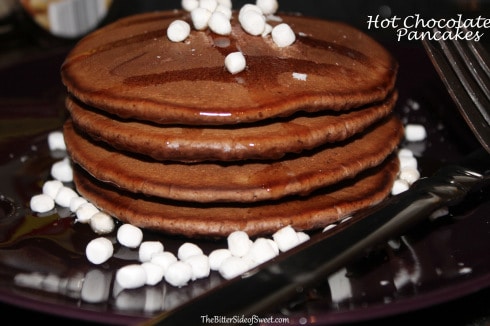 Blueberry White Chocolate Pancakes