These Puff Pastry Lemon Knots are super easy to make but full of lemon citrus flavor! Perfect to make for a simple dessert!
Click here to save this recipe on Pinterest!
I never get tired of coming up with new ideas using puff pastry. Although it seems I tend to lean toward making them all sweet. I swear I am thinking of new savory puff pastry recipes for you every week!
These puff pastry lemon knots just kind of happened. Remember when I made these Mint Chocolate Cinnamon Sticks for you awhile back? Well when I was working with the dough I accidentally made a knot. Then of course I googled to see if that was even a thing and it was.
Now I am getting kind of obsessed and variations so expect to see them coming your way!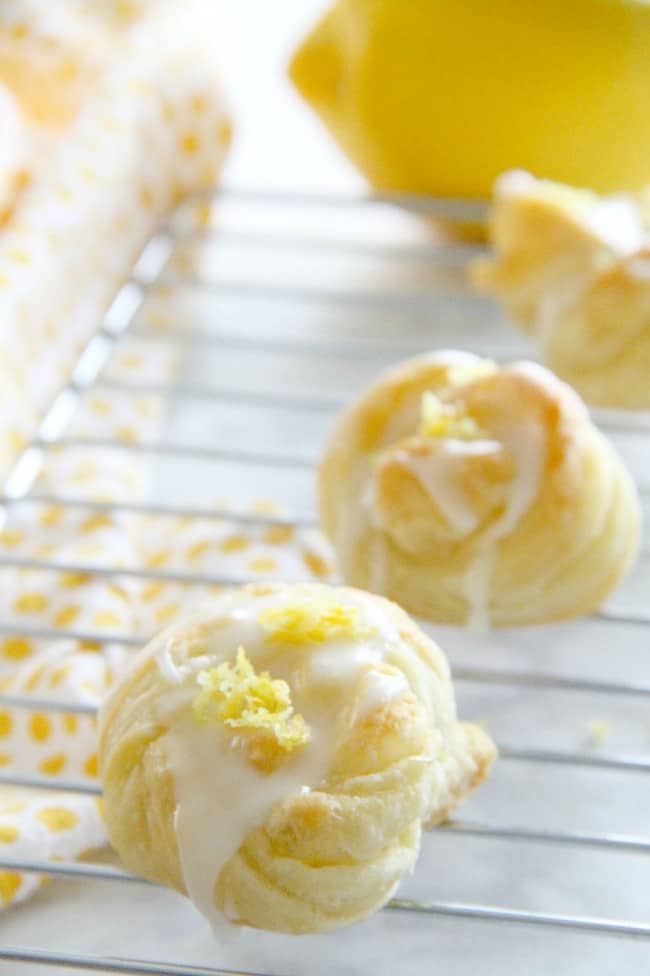 So this spring has been pretty big for us. We bought a house and are in the process of trying to move in. June 1st is my personal deadline to having us sleeping in our new home but I will keep you posted on how that is working out.
We have lots of projects going on in the new house. We've installed blinds on all of the windows that didn't have them and added curtain rods. My daughter and I painted the mudroom, crown molding, baseboards, the inside of our pantry.
My current painting project consist of me adding white paint to quarter round for the floor installers who are coming this week.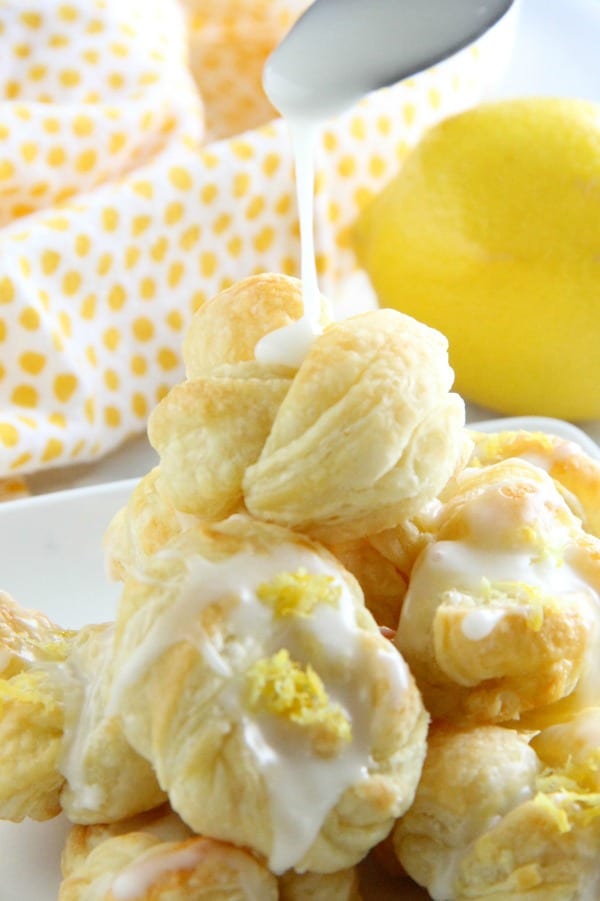 That has not been fun at all because I have 21 of those 8 feet rods to get done and put a second coat. I feel somewhat in over my head but I know it will be great! I will let you know in my next post how much we have progressed in our diy projects!
For these knots you only need a few ingredients. Puff pastry, lemons and powdered sugar! It's so easy!
To form your knot you need to just cut your puff pastry in strips and fold each strip in half. The your grab each end and tie almost like you are tying a shoe string. And that's pretty much it!
I was not super worried about the knot being perfect because that is kind of the fun of making them!
One thing I would add is that as the puff pastry softened or came to room temperature the dough was easier to handle and made a more prettier knot!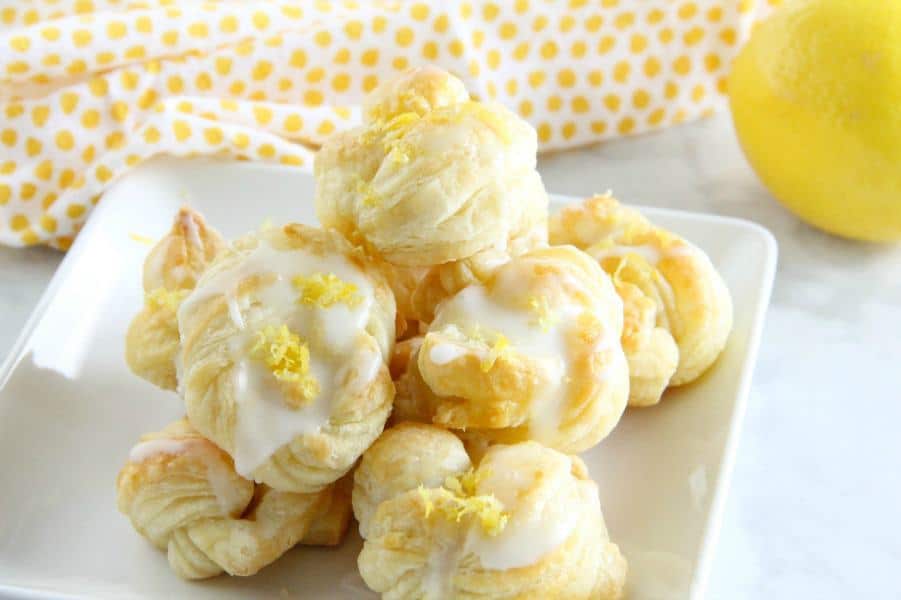 For more lemon desserts check out these lemon blueberry cheesecake cinnamon rolls and this blueberry lemon angel food cake, both equally delicious!
Want to connect?
If you're on Facebook come check out this fun little group I've got going on. Instagram is a fun resource I'm using right now. If you make any recipes make sure to tag them #bittersideofsweetrecipes so I can see your creations!
Want to connect more with The Bitter Side of Sweet? Follow at:
Facebook | Pinterest | Instagram | Twitter
Looking for more recipes with lemons? How about these: