Creamy Yogurt Fruit Salad is a delicious alternative to a sweet dessert! Packed with lots of fruit, greek yogurt and honey, this salad will not disappoint!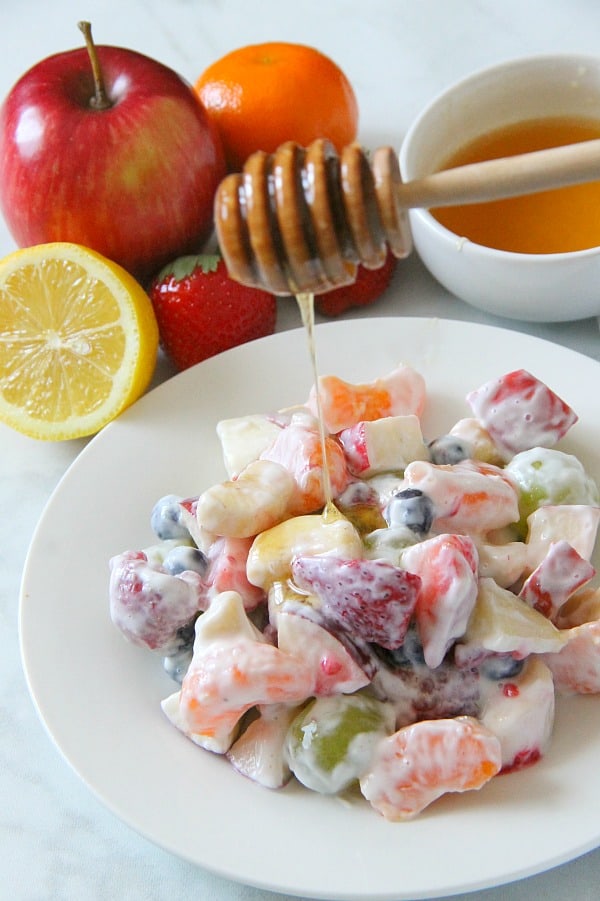 Click here to save this recipe on Pinterest!
Right now I can't get enough of all the fruits! My favorite right now are grapes but blueberries are coming in a close second!
Because I've given up sweets for the next month I decided I need to make something that would help with my sweet tooth!
…