Puff Pastry Apple Slab Pie is the stuff dreams are made of. Easier than just about any other apple pie there is! Perfect for apple season!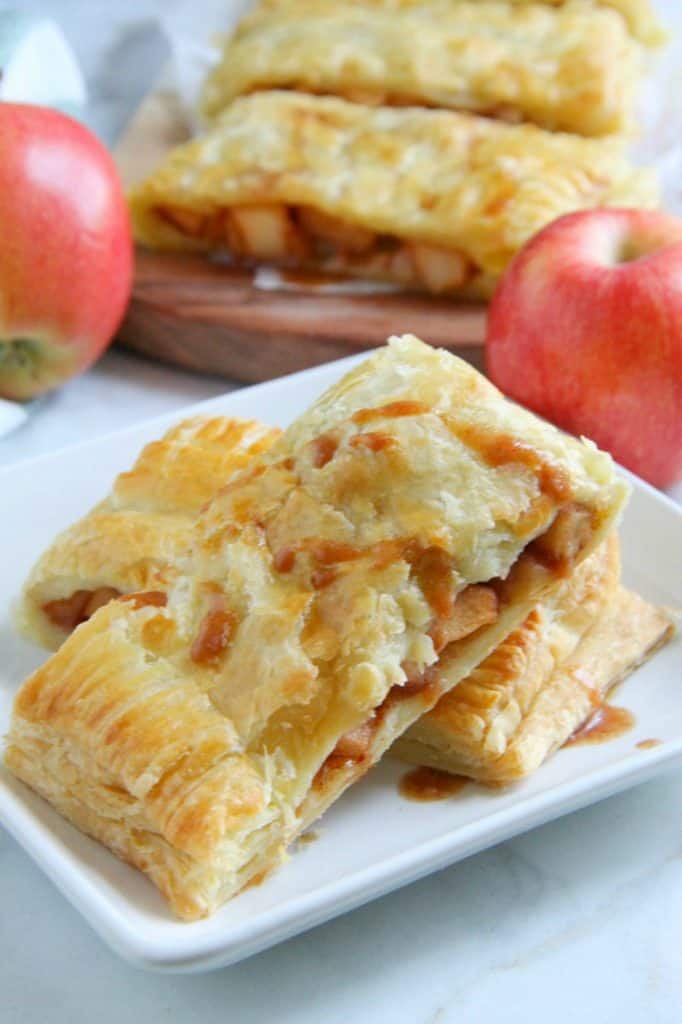 Click here to save this recipe on Pinterest!
Although, I am kind of excited about all. Remember when I made these apple pie cinnamon rolls for you last year? Weren't they so good?!
Maybe this year after we apple pick we could bake up these apple cinnamon muffins for breakfast.
Well, now that we are closing in on fall my kids are finally headed back to school this week.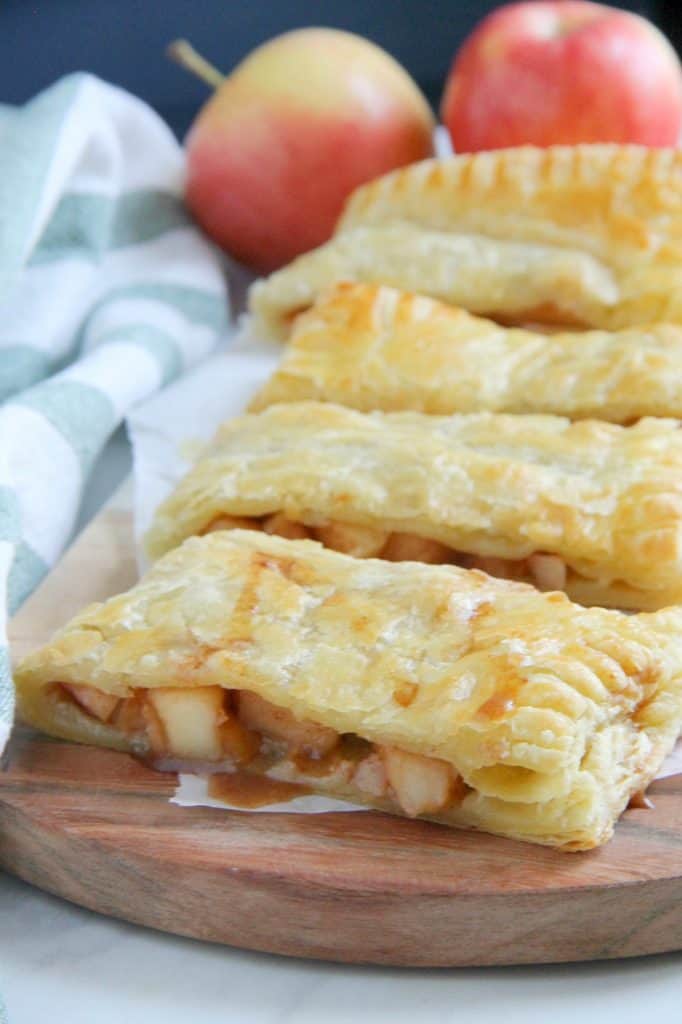 I am definitely going to miss having them home, but I am definitely looking forward to having some time to work. It is always bittersweet for me!
So, I have told you that we go apple picking every year for the last five or six years.
Last year we didn't really like the place we went to, so we are on the hunt for somewhere new.
There was one year, I think it was the first, where we got a little over zealous about the apples.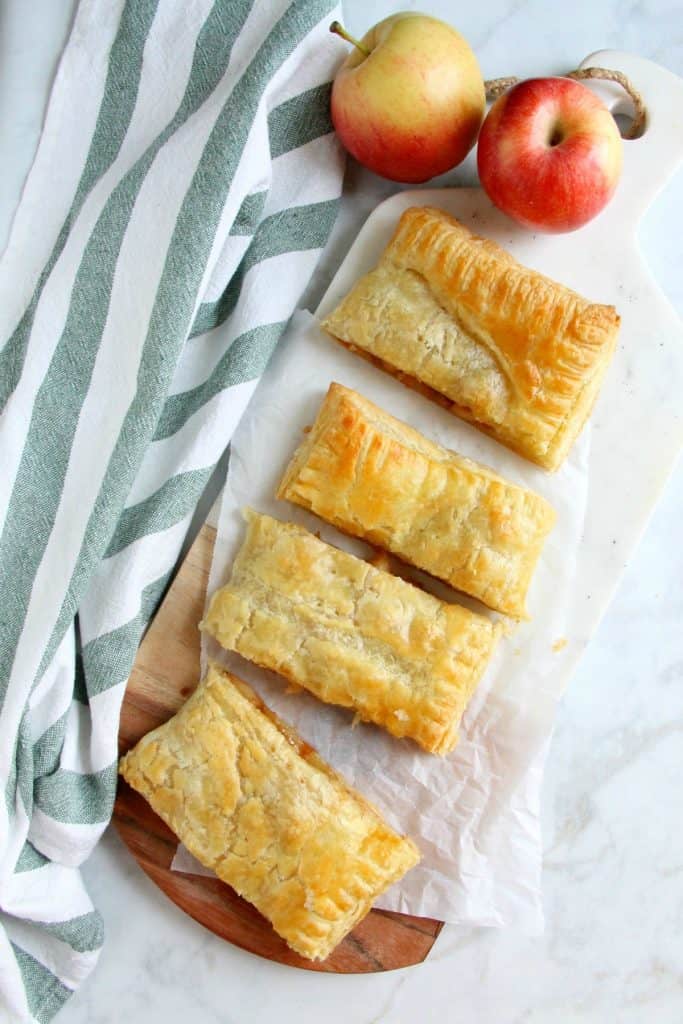 We had apples in our house for three months after that trip!
Luckily storing them in the refrigerator really helped them stay good longer while we ate our way through them.
Now to make this puff pastry apple slab pie I went super easy for you! I have this simple apple compote that I add to a bunch of different recipes so it was natural for me to make this.
You really only need to let the puff pastry sit out for about 10 minutes. While the puff pastry is defrosting you can make the compote.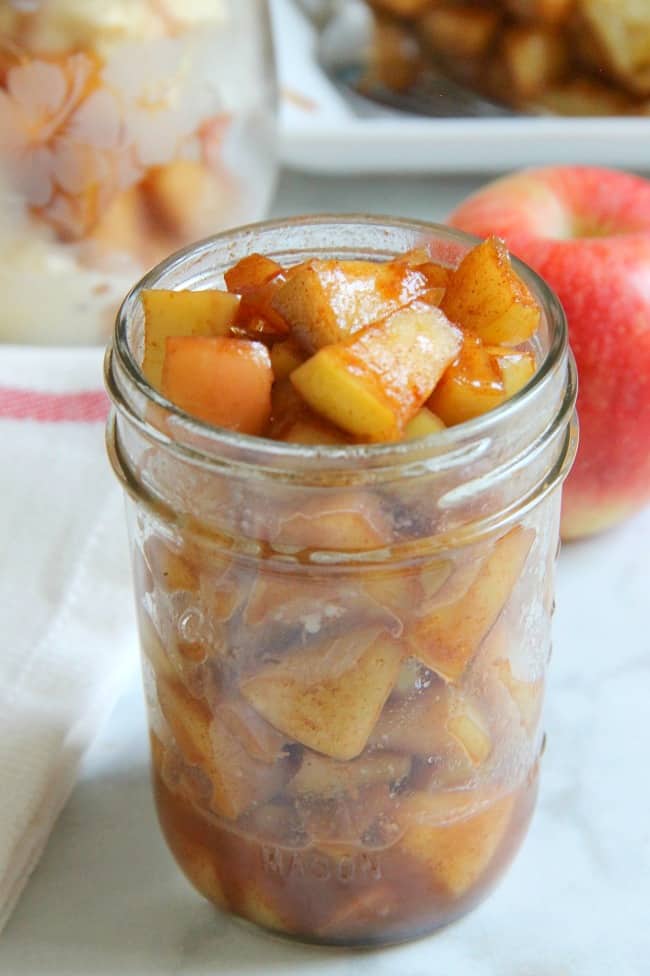 TO MAKE THE COMPOTE:
To make the compote you just need to peel and core your apples. Then I dice them up and top the apples with cinnamon and sugar.
Next, I melt some butter and then I add my apples to the butter and continue to let it cook for a few minutes.
Don't worry, just leave your heat and medium low and the apples will get tender and will not burn. I stir it a few times just to make sure it is cooking properly.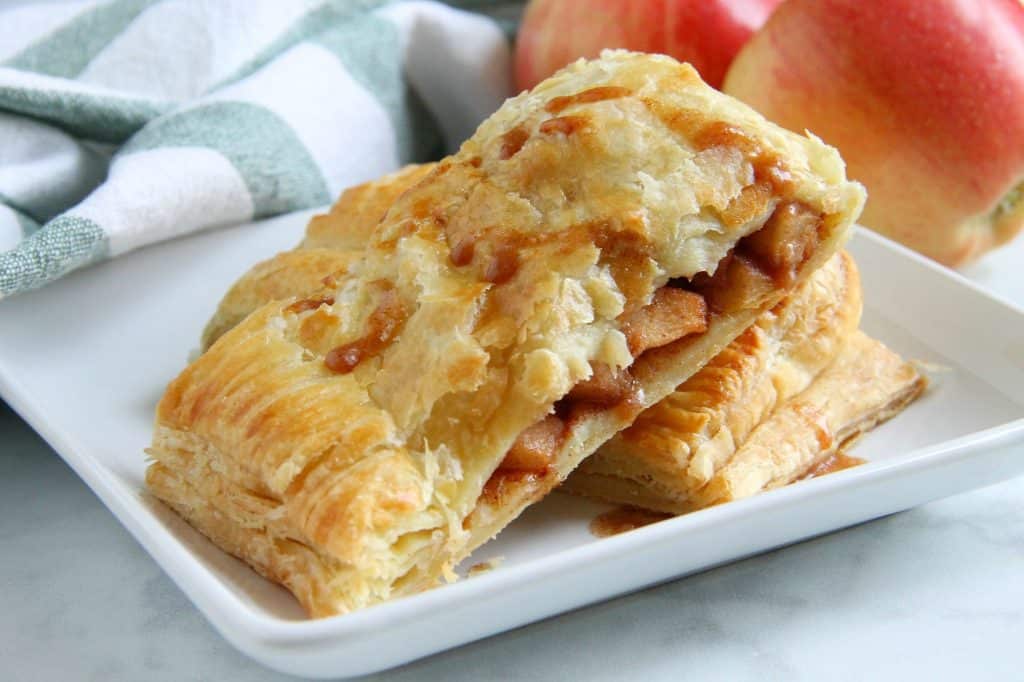 Adding an egg wash is going to be based on your preference of how golden brown you like your pastry. It cooks well either way, so it is up to you!
When my pie is done I take a little of the sweet caramel sauce leftover from cooking the apples and drizzle it right on top of the pie!
Looking for another apple recipe? Try this Cinnamon Apple Cake Roll!
Want to follow along?
If you're on Facebook come check out this fun little group I've got going on. Instagram is a fun resource I'm using right now. If you make any recipes make sure to tag them #bittersideofsweetrecipes so I can see your creations!
Want to connect more with The Bitter Side of Sweet? Follow at:
Facebook | Pinterest | Instagram | Twitter
WANT MORE DESSERTS?
If you like apple desserts as much as I do about about these?