Sweet but tangy Key Lime Tarts to kick start Spring!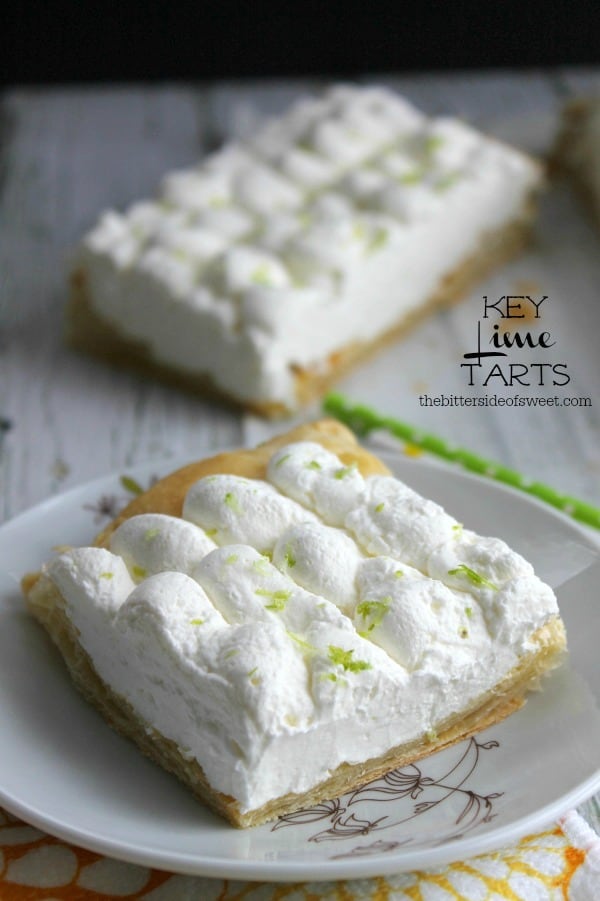 THIS! This is now my new favorite dessert! You know how much I love tarts but seriously these Key Lime Tarts are THE BEST!
Hi guys! So glad that Friday is almost here, it has been a long week! With an extra day at work and one of the kiddos being sick, I am a little tired.
But not from making these tarts!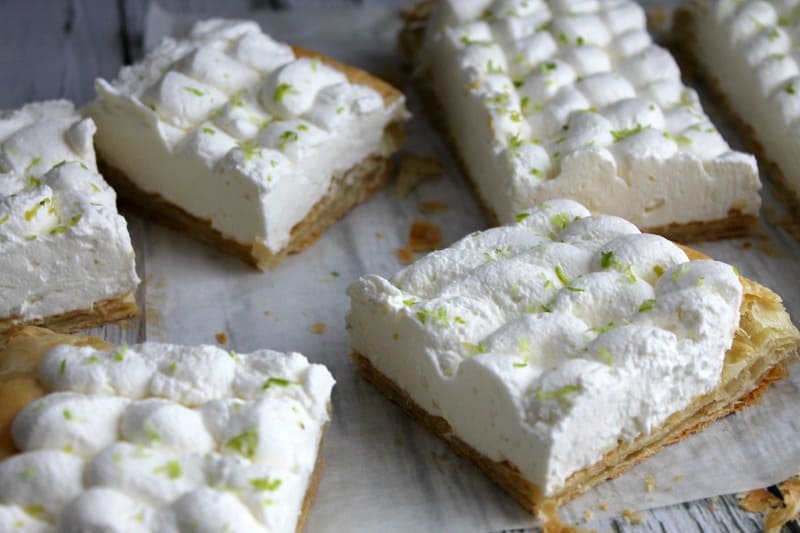 I actually made these twice. The first time was a few weeks ago for the family. My hubby suggested that maybe the next time I make them to increase the key lime flavor just a bit.
The second time I made them was when I was in North Carolina visiting my family. I decided to try these out on them. The problem what was this. I increased the key lime flavor but didn't put enough sugar. OOPS! Sorry Mom! They were lip puckering tart but I stilled enjoyed them!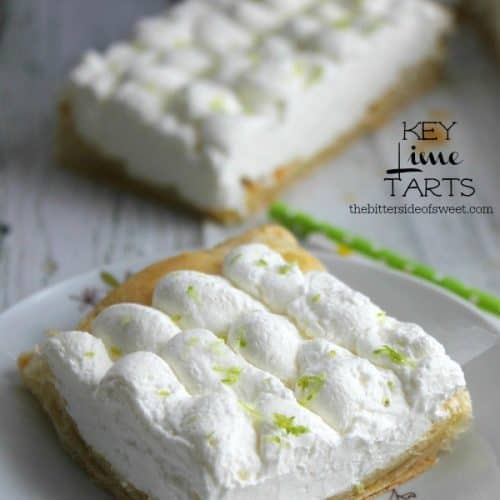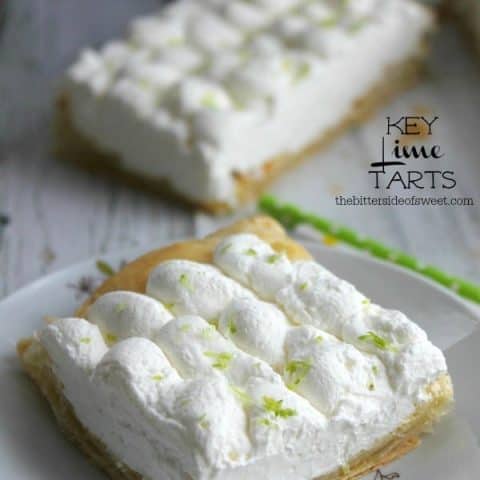 Key Lime Tarts
Ingredients
1 sheet puff pastry, thawed according to package
1/3 cup key lime juice, about 10 key limes
16 ounces heavy whipping cream
1/2 cup sugar
key lime zest
Instructions
Preheat oven to 400 degrees.
Line baking sheet with parchment paper.
Roll out puff pastry into a rectangle.
Place on baking sheet. Cut a line around the edge of puff pastry, 1 inch from the edge to make a border.
Bake for 12-15 minutes or until golden brown.
Using a flat spatula press down middle of pastry. Set aside add allow to completely cool.
In mixer add key lime juice, 2 tablespoons zest, sugar and heavy whipping creamy.
Mix until very stiff peaks.
Place cream into piping bag and pipe onto pastry.
Top with zest and ENJOY!