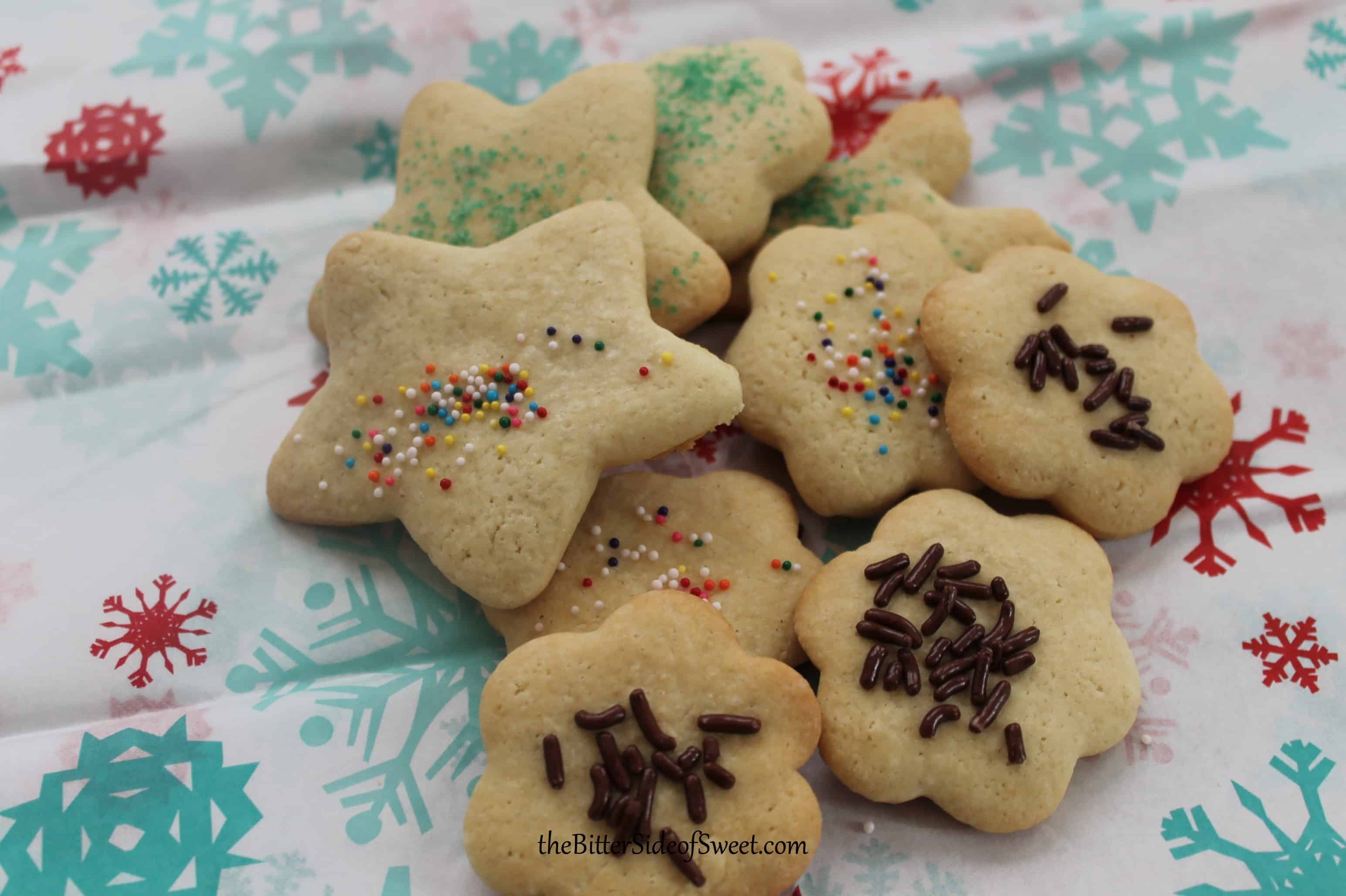 My all time favorite cookie is this one. I make them all year round but Christmas is when I yearn for them the most.I have lots of memories from our family making these cookies. What I do not have is the memory of ever making these with my Mamaw. These cookies are a staple in my holiday tradition. So much so that I whipped these up the day before I went to Italy just so I could share them with my Italian family and leave one out for Santa!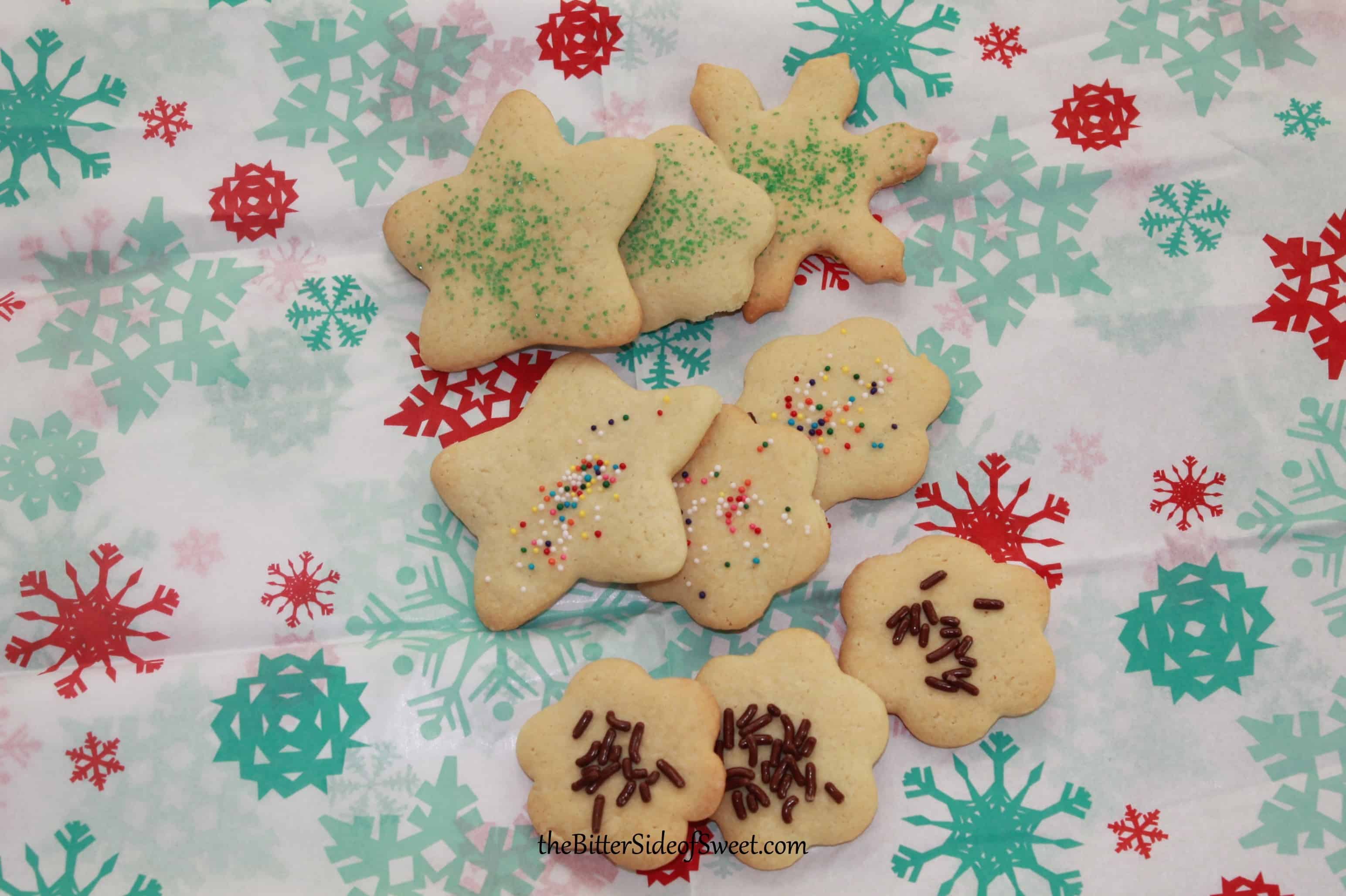 My holiday just would not have been the same without these. Over the years we have had so much fun with the kids gathering at my mom's house to make these. The kids would gather around the card table to see who could make the biggest cookie or who add the most sprinkles.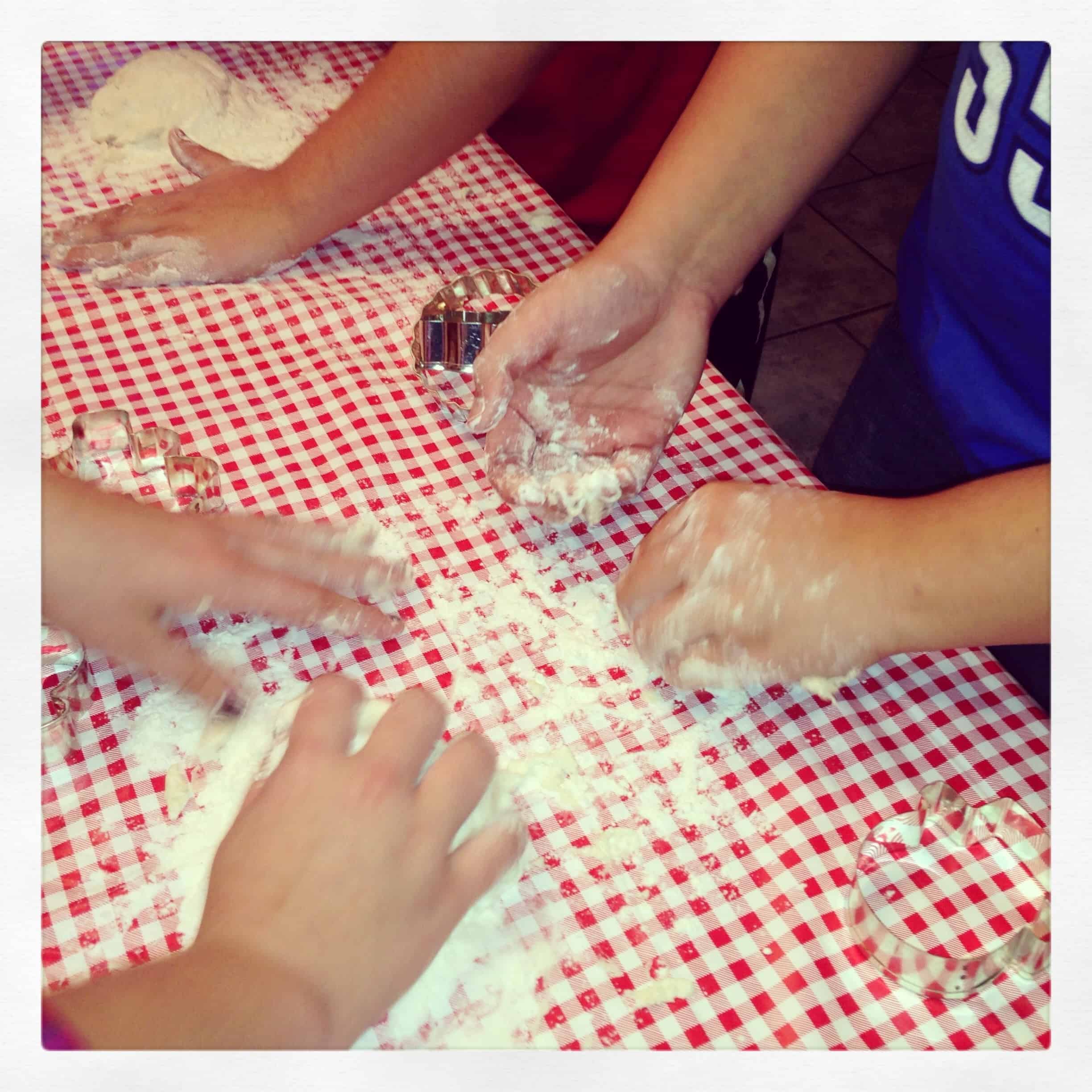 Hope you have as much fun making these as we do!
GRANDMA'S CREAM COOKIES
YIELD: 4 dozen
PREP TIME: 30 minutes
COOK TIME: 10 minutes
TOTAL TIME: 40 minutes
Ingredients:
1/2 cup shortening
1 cup sugar
1 egg beaten
1/2 cup sour cream
1/2 teaspoon baking soda
3 to 3 1/2 cups all purpose flour
Directions:
1. Preheat oven to 325. Prepare cookie sheet using parchment paper.
2. In mixer beat shortening and sugar. Add in egg and mix.
3. In separate small bowl dissolve baking soda into sour cream.
4. Alternate adding flour and sour cream into mixing bowl.
5. Incorporate all for a nice soft dough. Put on counter top.
6. Roll the dough out using more flour if needed so it is not sticky.
7. Use cookie cutters to make your favorite shapes.
8. Place on cookie sheet. Decorate with sprinkles.
9. Bake for 8 to 10 minutes until edge of cookie is brown.
10. Cool and enjoy!
**notes**
1. These cookies can be cooked longer if you like a crunchy cookie, which my husband does so I make a tray just for him.
2. You can decorate after the cookie has cooled using frosting of your choice.
3. This is the half recipe, it can be doubled.
4. Lastly, these cookies can be made any time of the year! I use just random cookie cutters. They can be frozen up to a month.