Make Everything Bagel Breakfast Tarts for your next family brunch. They'll be a delightful, unexpected treat for the whole crew!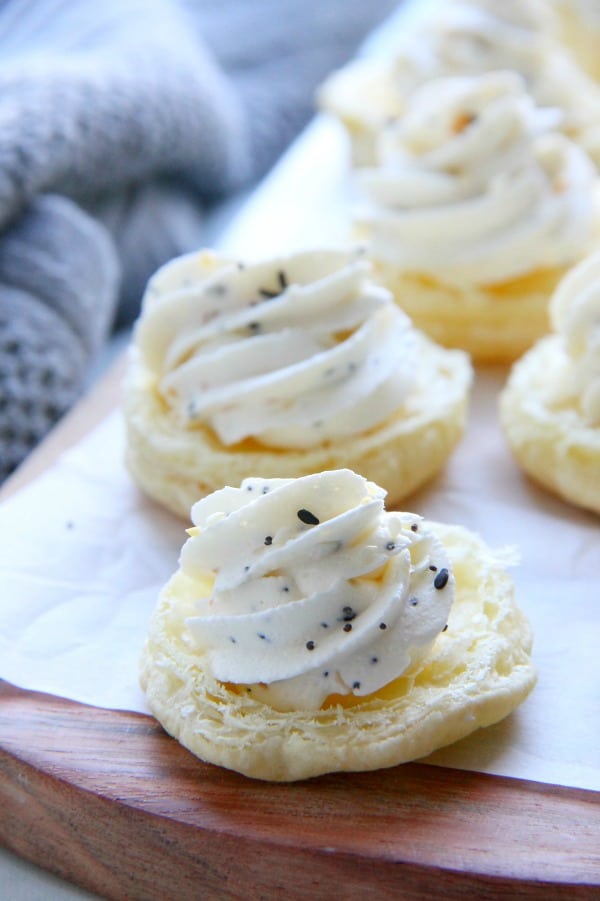 Click here to save this recipe on Pinterest!
Are you an everything bagel fan like I am? Do you even know what it is? Let me share with you.
Everything bagel is a type of bagel you will likely find in your local bakery. The seasoning is called this because it is a mixture of all different types of spices like poppy seeds, sesame seeds, salt, onion and garlic.
The seasoning is so much more than that! Just like these Everything Bagel Breakfast Tarts!
The spices just make this magical mixture that goes so well with bagels and in my opinion cream cheese! This is a easy breakfast that I can get on board with!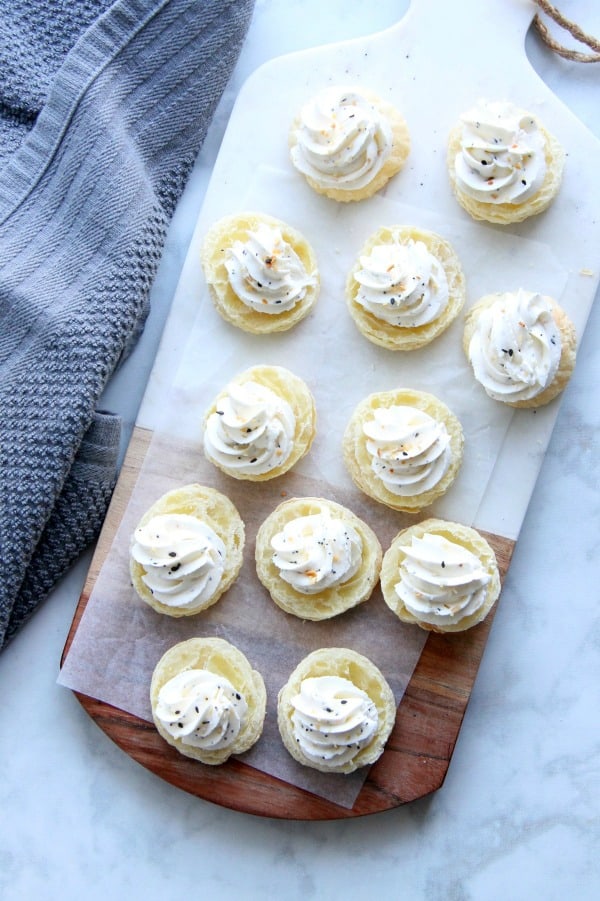 When I had my first everything bagel is something I can't remember but I do know when was the first time I had something with the spices on it.
You can buy cheese that is covered in this seasoning blend and it is the most amazing cheese you will ever taste! I have a hard time finding it in my local grocery stores but when I do, I feel like I've hit the jackpot!
How to make these tarts!
So to make these tarts I used the same filling that I made for these spicy shrimp cream cheese tartlets! It is simply mixing together cream cheese, heavy cream and your seasoning.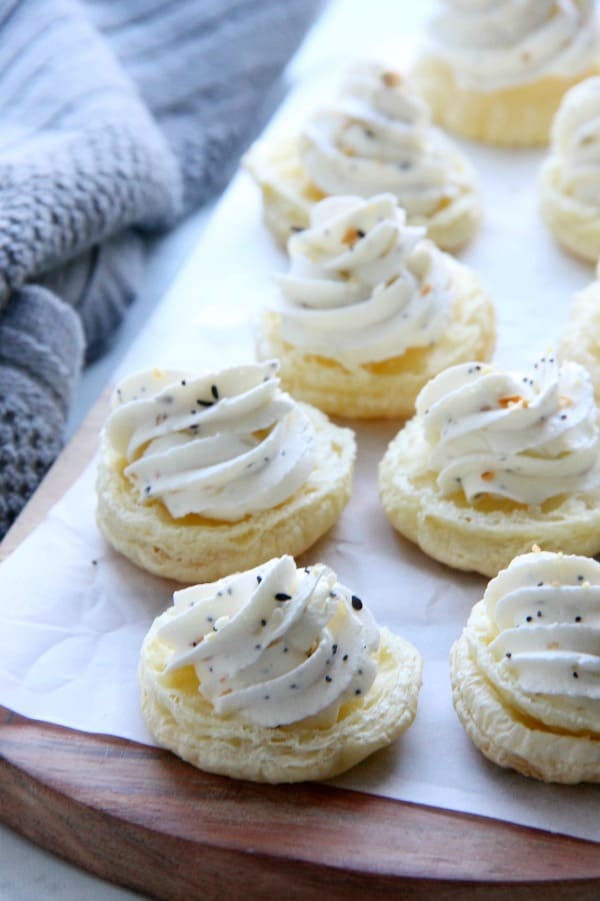 How to make the puff pastry!
To make the puff pastry I did something a little different. Normally I use a sharp knife to score an edge in each pastry as I did here in the these mint chocolate chip puff pastry tartlets.
Then I will press the middle down after the baking process.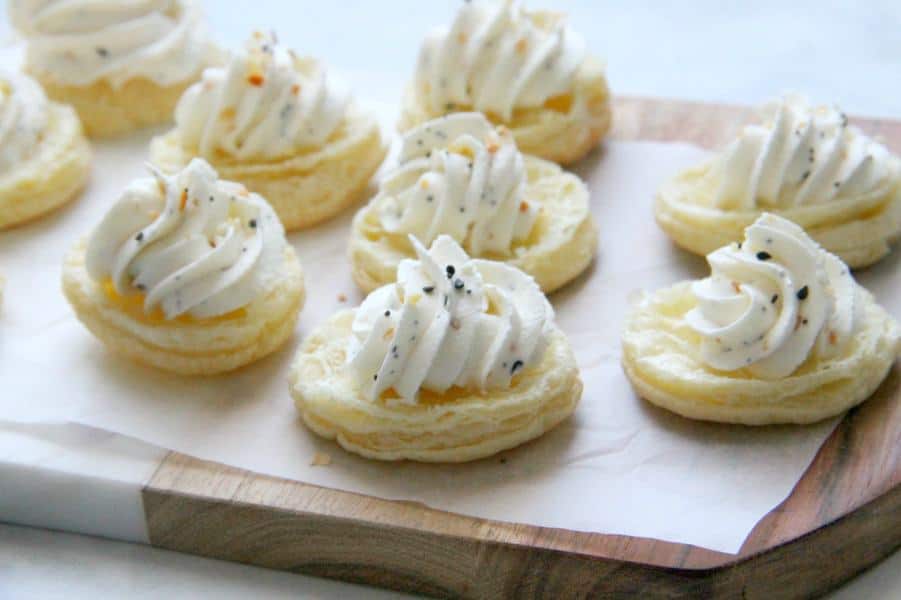 This time around I just cut the pastry with my cookie cutter and allowed them to cook. Then I cut the pastry in half and topped them with my cream cheese mixture. Simple and easy!
I hope you check out these Everything Bagel Breakfast Tarts!
If you are interested in some more puff pastry recipes how about this puff pastry apple slab pie! It has amazing reviews and a kid friendly recipe! Or try this buffalo chicken puff pastry pizza! Perfect for game day or pizza night!
If you're on Facebook come check out this fun little group I've got going on. Instagram is a fun resource I'm using right now. If you make an recipes make sure to tag them #bittersideofsweetrecipes so I can see your creations!
Want to connect more with The Bitter Side of Sweet? Follow at:
Facebook | Pinterest | Instagram | Twitter
If you love the everything bagel season as much as I do you might want to check out a few more recipes that include it! These are some of my favorites!